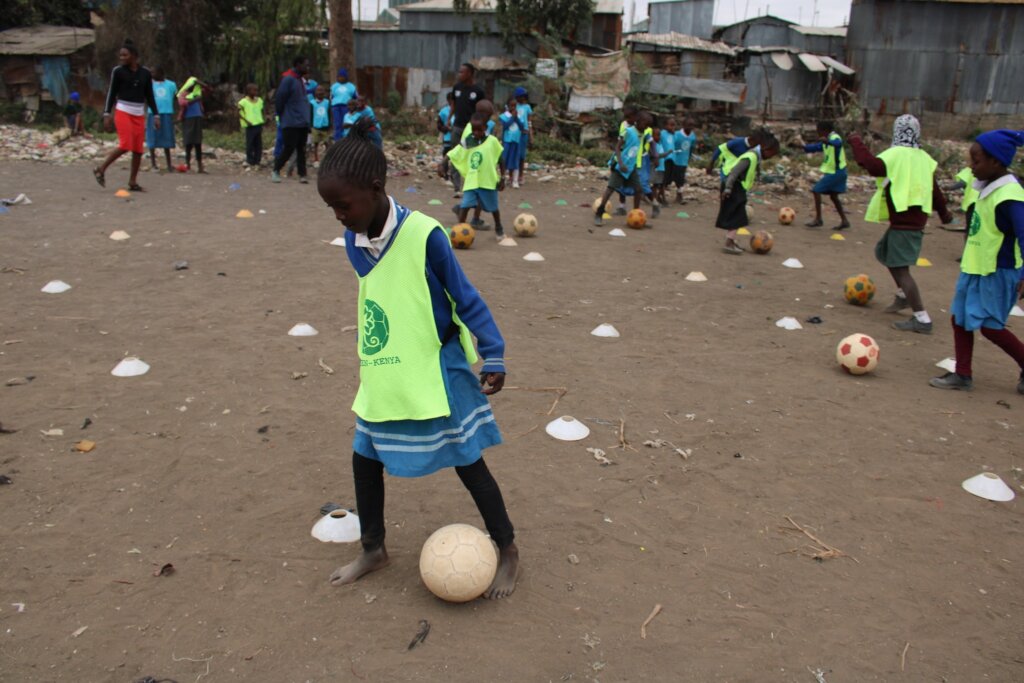 For the last couple of months, women up sessions have been taking place twice a week in different community. One session was being conducted during physical education time while the other one was in the community centre during weekends.
We now have 3 physical education teachers who are committed to mentor the girls, these teachers reside in the community where the girls come from which make it easier to talk about the social issue that affect the whole community.
The number of girls who are attending women up sessions has increased gradually, we now have 86 girls who attend the sessions on a weekly basis. The attendance has dropped from 85% to 49% in November due to preparation of final exams (Kenya Certificate of Primary Education) Other factors that has contributed to is that some girls use pieces of clothes instead of sanitary towel which keeps them from playing until when the menstrual cycle is over.
We are not able to provide Sanitary towels to all the girls in the program, we are humbly requesting for your support to buy towels on a monthly basis, this will reduce the share and embarrassment that comes along whenever there is a menstrual cycle.
"Women up program has brought a great positive impact to our girls in terms of education, basic needs and encouraging the girls not to lose hope in life. This has led to these girls to see that there is a brighter future ahead of them regardless of the challenges there facing in life". Said Teacher Rose, watch Women Up story here Click
The girls were also privileged to received donation and playing kits during women up sessions, one of the biggest challenge for girls to participate in sports especially in the informal settlement is lack of training kits like sports bra and shoes unlike their male counterparts who can play without shoes and clothes onto.
We are optimistic that come next year, the schools calendar will be more organized and this will give more girls and opportunity to attend school on a regular basis, it will also give them a chance to have enough rest during school holidays.