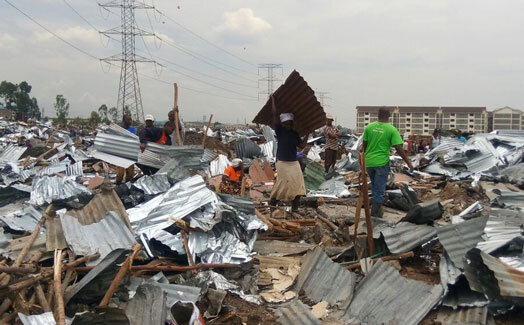 Time really flies, we are in the festive session and on behalf of the Green-Kenya team we would like to wish you happy holidays in advance.
In the past 3 months, we have had memorable moments during the on field sessions with Children in different parts of Mukuru informal settlement, our community Coaches have worked tirelessly to keep Children safe while helping them to relieve stressful moments as a result of the Covid-19 pandemic.
Many students have not yet reported back in schools because of either school fees or because the family relocated to a rural home. We have had the lowest number of participants who took part in our programs ever recorded in the past 4 years. There has been a significant drop in the number of girls who attend the sessions which is a worrying reality.
"It is challenging to keep these Children in school without enough food that was there before and enough teachers, even though it is more safe to keep them here than at home when their parents are not around during the day" said one of the teachers.
As if this situation was not enough, the government through the county government came with bulldozers very early in the morning to demolish a huge part of the informal settlement which inhabits around 700,000 people with a court order. As a result of these occurrences, Green-Kenya convened a special meeting with the leadership of Mukuru kwa Ruben to discuss the security of the Children, their parents and property.
After a long discussion, Our community Coaches in consultation with the Green-Kenya committee team agreed to stop all football sessions in Mukuru community. Most of the Children who have been affected by the demolition participate in our programs. Some of their parents had to seek refuge in the community field where we conduct football sessions. "I think it is not safe for Children to go to the field at this moment because there are riots, the residents are demonstrating against the demolition, let their parents settle first" said Joseph Kip' ngame Chairman Mukuru Kwa Ruben, Wesinya community.
The coaches are still visiting the Schools to talk to few Children who are present and assuring them that football sessions will be back after the holidays are over. The demolition has been stopped to give people time to look for somewhere to relocate. We are thankful that our participants are safe, though there were fatalities during the demolition. The Covid-19 infection is slowly going down, there is hope that infection rate will be controlled with the availability of vaccines in the country. The government of Kenya through the ministry of health have directed that no one will receive government services without being inoculated.