07th/01/21 Nairobi Kenya
Happy New Year 2021
This story was written by our Kick and Conserve schools coordinator Mr. Silwe, and i am happy to share it with you all.
Menstruation is a positive indicator that a girl is maturing and has potential of being fertile. A good step in the life of one day being a mother to either a girl or a boy. The others will follow; you know grandmother foster mother – can breast feed another child from another mother when in distress.
But the menstrual flow can be a disaster. Even the eve of it, if not well prepared can traumatize. I have seen this many times, especially in school environment. More so, if the community has added some taboo inclination to it. We have to prepare, prepare and talk about it and openly to potential girls that it can happen to them. My view is that it is better done when fellow girls talk to their fellows as they interact in games, discussions and even when they walk home together from school.
As a father of many girls; three to be precise, the boys are only two, I feel for them and want to help them and want to help all girls. They should be empowered to afford to get their shield (Cheap pads – homemade) we want re- usable sanitary pads, made by themselves. We want girls to design their own re- usable sanitary pads so that they do not have to worry at all.
We do not want girls to coin excuse to borrow money from taxi operators (bodaboda) hence take advantage and "defile" them. We want to counsel them not to blindly opt for "trendy" factory made where as they can make them by themselves.
We do not want them to stay away from school, games, and now that FIFA has allowed them to play even if on periods. The good news is that it only happens three to four days in a month, that is 4/30 > 0.13% days a month. Very minimal, can't wait to see our project kick off especially in our rural and informal settlements.
I would like to support a better community for a better cause with my knowledge to wasichana Juu program that is being championed by from Green-Kenya.
No excuse for not playing", "No excuse for not interacting," "No excuse for no being busy".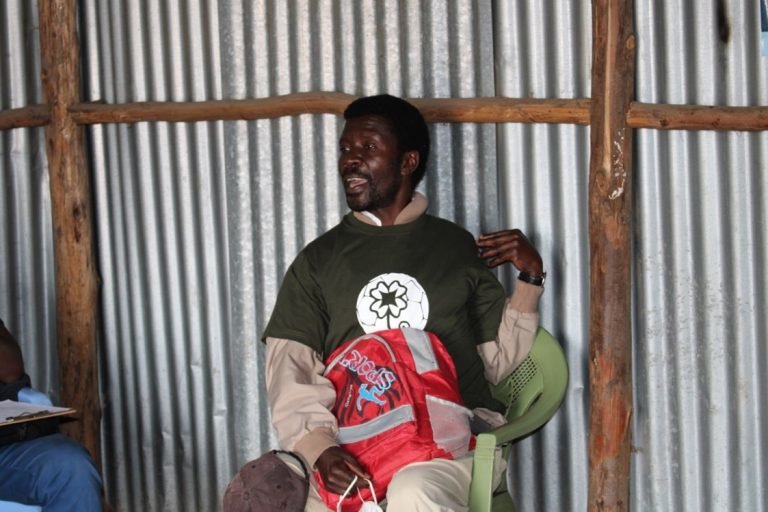 Links: