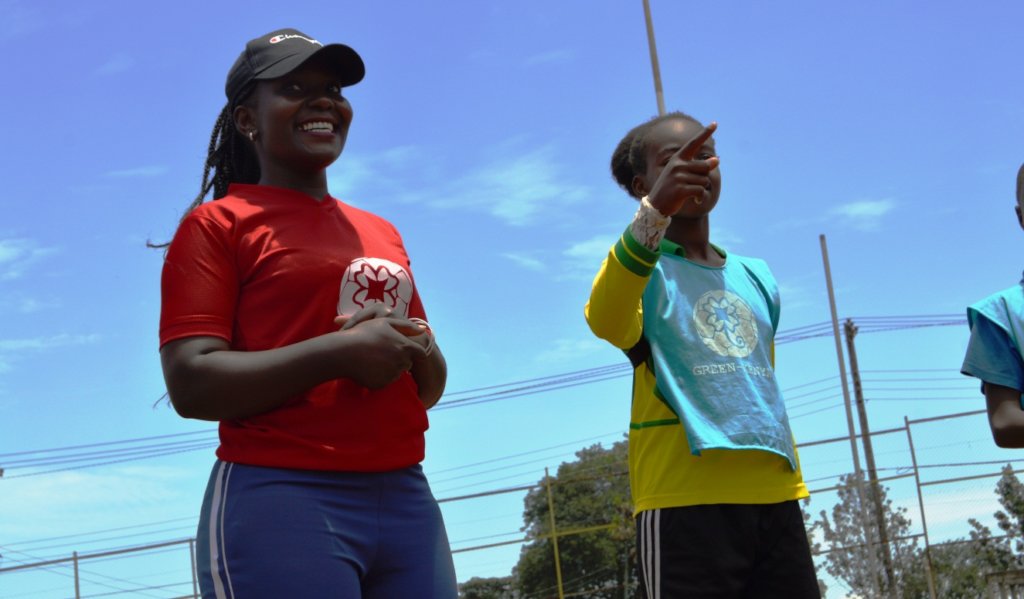 My name is Zipporah, I joined Wasichana Juu / Girls Up in January 2020, and I thought I should share my first-time experience at the sessions with you!!
My first experience with the girls was an interesting one, I got to meet and interact with the girls, they are a jovial lot and a very welcoming one as well, and they are a family that is sure everyone would like to be part of.
I introduced myself to them on the first day of the session and we afterward talked about hygiene. They talked about the individual challenges that they go through, for instance, a few said that due to the water shortage in their area they are not able to bathe daily, others said due to financial strains they are not able to have enough pairs of socks for school, hence they redo them up to three days. Others said they had to cut their hair since they are not able to maintain cleanliness just to mention a few. We then discussed a few workable remedies like at least washing their pairs of socks every day from school and let them dry overnight instead of redoing them, we also said if there isn't enough water, they could at least wash their hair monthly and ensure that during the month the hair is nicely combed or plaited and finally try to at least bathe daily whenever they could. As it is said cleanliness is closer to Godliness. It was a short session but I really enjoyed spending time with the girls and looked forward to meeting them again.
The next meeting was to celebrate the International women's day which we did on the 7th of March. It was one beautiful sunny day, our spirits were high and we all looked forward to having a wonderful time. We had it all planned out I must say, we through purposeful play games that made us celebrate and appreciate ourselves as women. We played three games and after each, I asked the girls questions and had discussions at length, with the aim of empowering the girls on gender equality. I totally loved the girls' response; you could tell they wanted to be competitive women in the society both now and in the future. I am looking forward to seeing a great improvement in the girls both in their confidence and attitude towards life, as time goes by as we keep spending more time with the girls and continue helping to curve a positive self-image, enable them to develop the ability to think critically and ensure they have equal participation in decision making whether it is in the family or at the community level through the Girls Up program.
A woman's worth is something that all women are born with and it places a status on how we should be treated, without knowing your worth, you luck the motivation to be treated how you should be treated. This, I would tell all women and most definitely the girls.