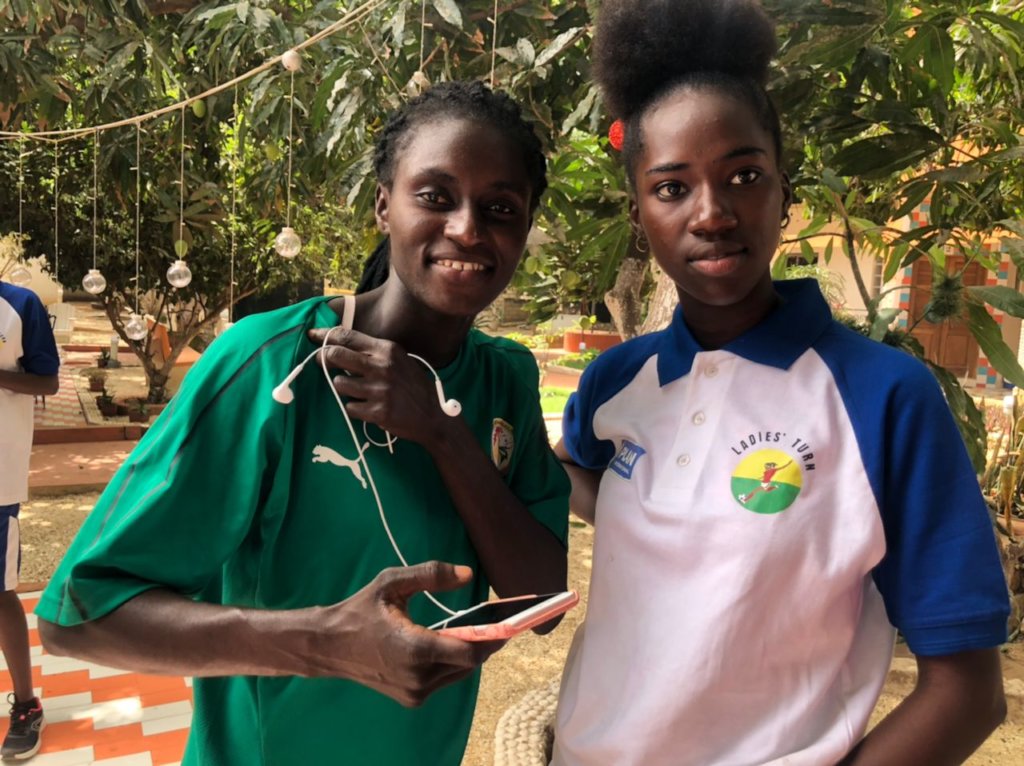 At Ladies' Turn, we've been able to organize soccer activities this past spring and summer, in line with national guidelines. We don't know where things are going with the pandemic, but the girls are grateful for the moments when they have gotten to play outside. In March and April, with support from Plan International Belgium and the Belgian Development Cooperation, we organized another round of weekend games between the 20 high schools girls' teams we work with in Thies.
Check out the opening video of the tournament with all the teams here: https://youtu.be/JKuxxaea4HM
This time the winner of tournament got a special prize. On June 10, they traveled to Toubab Dialao, a town on the coast south of Dakar, to meet the national women's team and the U-20 women's team at the FIFA training complex Center Jules-François Bocandé. We hope to inspire girls to continue to play soccer and maybe one day represent Senegal on the national team!
On June 19, we participated in La Liga's One Humanity campaign with the UN. LaLiga, the Spanish League, worked with Ladies' Turn to organize a "Together as One" day of sports and activities to encourage the values of inclusion, diversity, and solidarity at the CNEPS (The National Center for Collective Education and Sports) in Thies. 100 boys and girls participated in activities to encourage the idea of inclusion in sports. The children participated in exercises in leadership and public speaking. Our Ladies' Turn President Seyni Ndir Seck led the inclusion activities.
Finally, FIFA visited Ladies' Turn to film a video for the next World Cup. The clip will feature Saly who started playing with us in Saint Louis 10 years ago and now plays for the national team. So look out for us in videos leading up to the World Cup!
Thanks you as always for your support! We couldn't do it without you!
Jennifer and the Ladies' Turn Team