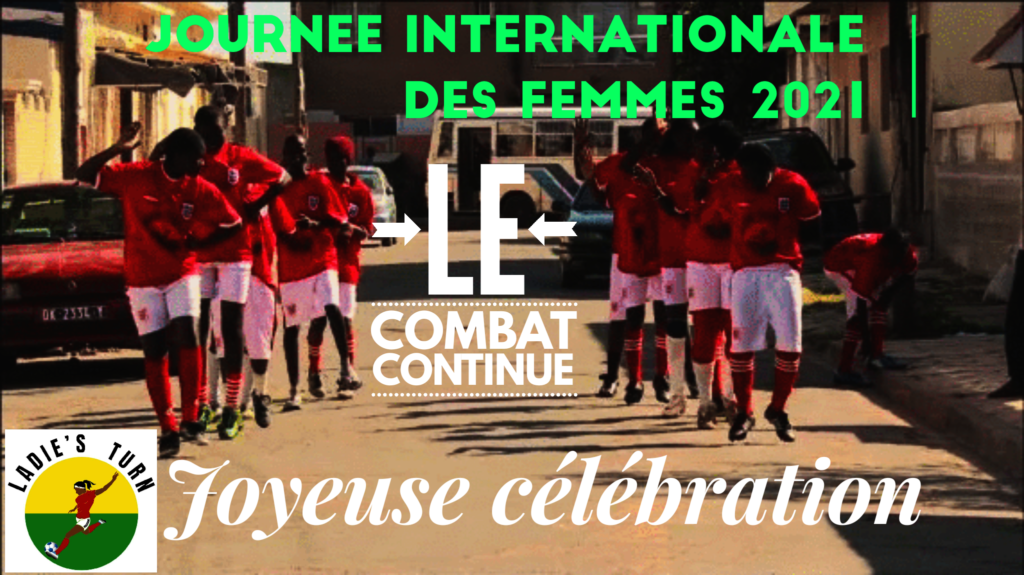 Ladies' Turn has had a great start to 2021. It feels strange to even write that, but we're grateful. Since Senegal has not been hit as badly by COVID-19 as other countries, sports were allowed to open up in January. The rules in Senegal are that players do not have to wear masks, but everyone on the sidelines should.
Ladies' Turn didn't miss a beat. On January 9, we picked up our activities with the high schools in Thies right back up and kicked off our soccer tournament. We divided the 20 high school girls teams we had been working with before the pandemic into 4 different groups. The teams in each group played each other in quick 30 minute matches on different neighborhood fields. We then separated the teams into 5 different levels, taking the best teams from each group in Level 1 and so forth. On January 30, we invited these teams back for the semi-final round where the teams in each level played each other on two different neighborhood fields.
We included 100 boys in our activities with our 300 girl players because we are trying to normalize girl's soccer and build a more inclusive society. If boys grow up playing with girls, they will accept it as a normal activity that girls do too and hopefully champion girls' right to play.
Finally on February 20 after the teams had time to practice, we organized a fun finals day at CNEPS (The National Center for Collective Education and Sports) in Thies. CNEPS has been our partner since we started Ladies' Turn way back in 2009. It's a wonderful spot. The women's national team when our President Seyni was captain also trained there and continues to at times. We thank Plan International Belgium and the Belgian Development Cooperation who have been our funding partners for this tournament.
We also organized a gala match bringing together former national women's team players on January 10, 2021, on the neighborhood field of Guediawaye, a large area in the periphery of Dakar. The French Embassy supported this event so we are grateful for our local partners and all of you, our partners spread out across the world!
We're glad to be back to playing as long as cases remain very low! We hope you are all healthy and well and that these photos provide hope for a better 2021. Thank you for all of your generous support throughout this pandemic and before! You keep us going!
Nio far, we are in this together (more now than ever),
Jennifer and the Ladies' Turn Team