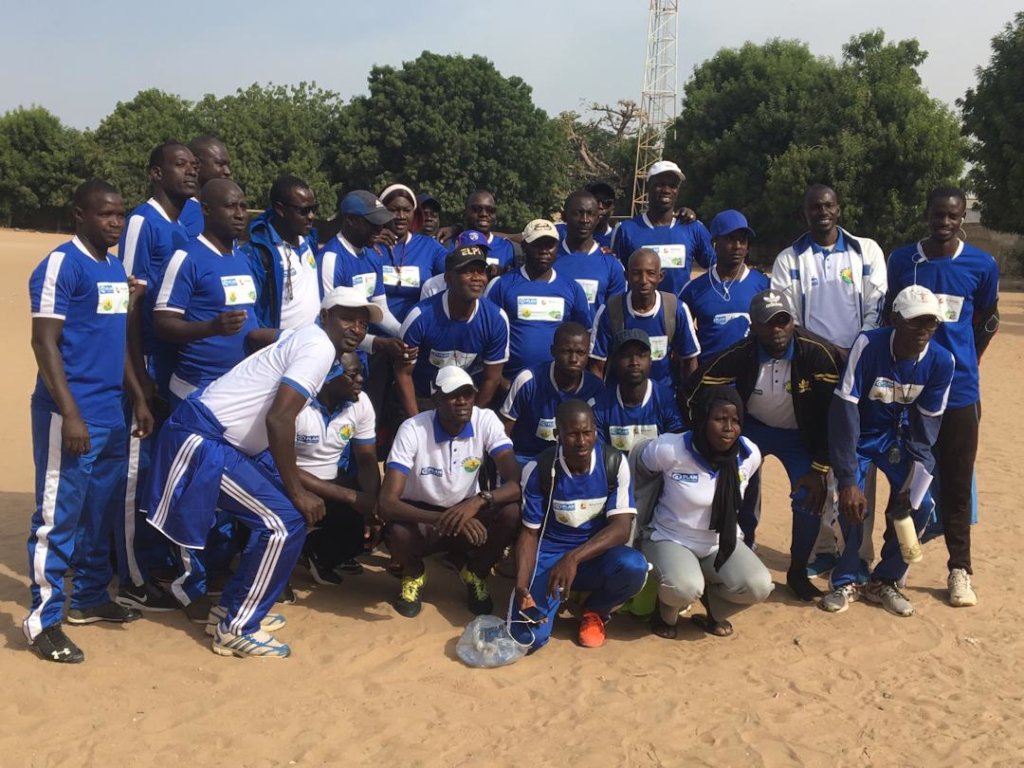 Ladies' Turn had a busy end of the year. From December 22, 2018 to January 1, 2019, Ladies' Turn organized a training for 36 P.E. teachers from 20 high schools and middle schools in Thies, Senegal. The Senegalese Soccer Federation has an official training program for coaches, and the P.E. teachers were able to earn the program's first certificate- that of Coahcing Basics. The Federation experts taught the fundamentals of coaching, including how to teach basic soccer skills to beginners.
You may think in the photo- that's a lot of men! There are still very few female P.E. teachers in Senegal so we were glad that we got two! Hopefully with time, there will be more and more women who follow a career path in physical education. For now though, we are thrilled to also be working with so many men who are dedicated to women's soccer. All hands on deck to advance this cause!
The P.E. teachers have been busy since the training. They created girls' teams at the 20 schools and have been organizing practices to teach girls how to play. In March, Ladies' Turn will start weekend sessions with the teams. We'll gather 4-5 teams and have them do drills and scrimmages. We can give the girls more opportunities to develop skills and also give pointers to their coaches.
We'd like to thank Plan International Belgium and the Directorate-general Development Cooperation and Humanitarian Aid of Belgium for funding these trainings. And we'd like to thank YOU for your support that allows us to plan more activities for girls, raise our profile and attract more partners to our mission.
Nio Far, In Solidarity,
Jennifer and the Ladies' Turn Team