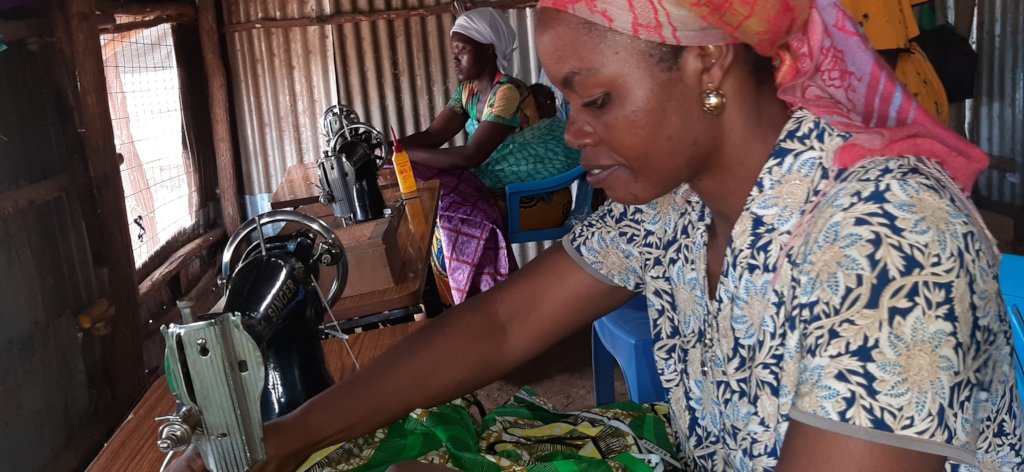 The people with the worst past can create the best of futures, women in the Kakuma refugee camp are striving against all odd to survive through sewing project that was initiated one year ago, over 30 women have gain basic skills in tailoring and are using the knowledge to make a living, the sewing project is hosted by Kakuma Refugee Friends church both in Kakuma 2 block 2 and Kalobeyey settlement.
Currently the sewing project has 15 students who will be graduating this year in December, the class has two sessions for morning and evening to enable students to have enough time for practical sessions, this week on Monday we had a meeting with seven women leaders to look into the progress of the project
"We have experienced food shortage in the camp, the ratio we get does not get us to the next distribution day, from the knowledge we learned in sewing we have been able to repair clothes, make new school uniforms and sell them, the money we get we buy food to supplement what we get from world food program.
In two months' time a lot of refugee women and children make new clothes for Christmas celebrations, the profit we are making now, will help us buy new fabric that will enable us to make good designs of clothes for sell, the money we get will help us sustain the school, enrol more women and pay our teacher.
The current challenge is the class women are using is not cemented on the floor, when rains come women are unable to use the class due to flooding and mad, women also need one big working table to ease their work.
As an organisation we are working with donors supporting this project to enable us meet the need of sustaining the sewing project. We thank GlobalGiving for giving us platform that has enable reached this vulnerable community in the camp.