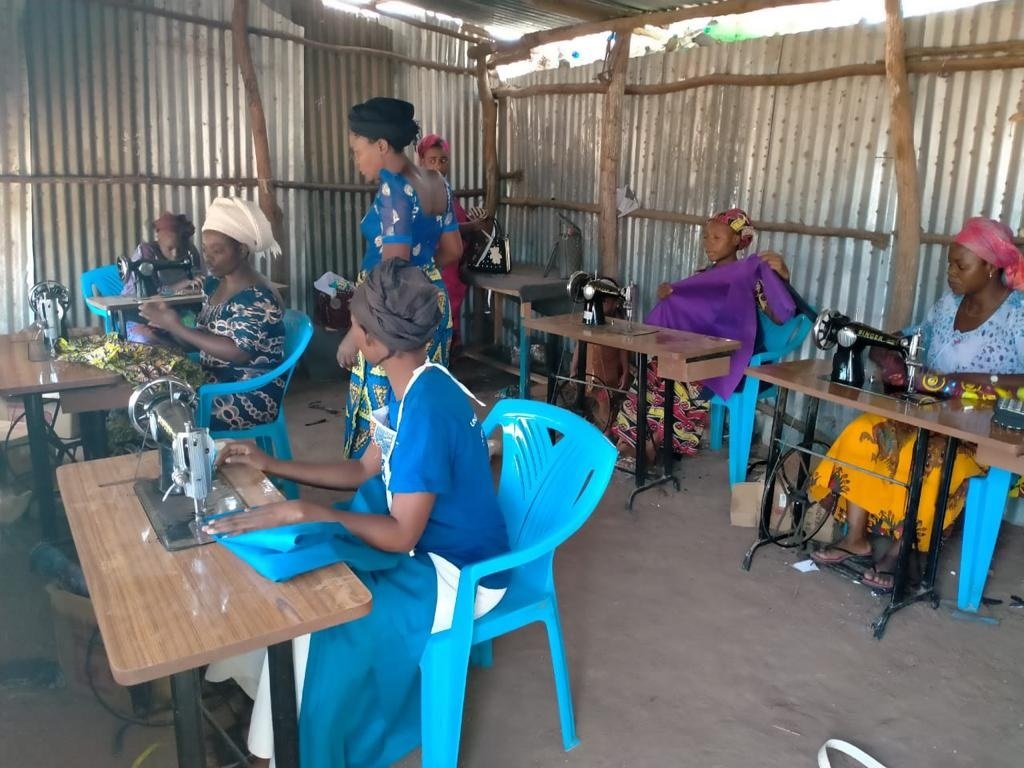 The Kakuma Refugee camp women sewing project progressive report January 2021.

"You have all successfully completed your basic training. I welcome you to bring all your rich cultures and designs from South Sudan, Congo, Somalia, Burundi, Uganda and Ethiopia. Through this, we will achieve rich diversity and a unifying community around the camp." Trainer

GlobalGiving has continued to support women in Kakuma Refugee camp, For many years. GlobalGiving has helped and given a digital platform to help donors across the globe who had keen interest with women in Kalobeyey settlement in Kakuma Refugee camp Many have donated funds to support the dreams of these women, most of whom are windows and single parents, The last three month since August 2020 we manage to buy 10 sewing machines and started training the women with basic skills of assembling the sewing machines, understanding safety measures and precaution, parts of sewing machines, types of stitches and knots, new market designing technics of fabrics and general repaired of used clothes and fabric.
Early this month 10 women graduated, and are ready to venture into sewing business, 5 from Kalobeyey settlement and 5 from Kakuma two phase two will work together and register a small scale sewing company. Each group of three women from each camp has be given a Singer Sewing Machine. The women will be organized into a business society association which will help with purchasing materials and other necessary items to enable them to start small scale business of sewing school uniforms, designing new dresses and repairs. Through the skills obtained in micro entrepreneurship the women will venture into business of the sewing project. The profits made will help sustain families of these women and host community. Through this project, women will be empowered to self-reliance and sustainability. Through cohesion and integration, host community who are the Turkana will sell the fabric to the refugees and refugees will make clothes and sell to both hosts and other refugees from different countries in the camp.

Next month the remaining ten women will start their training for three months. Later they will join the first group. The advantage of this second group is that tthey will have enough practice from the first ten women who have been already been trained.