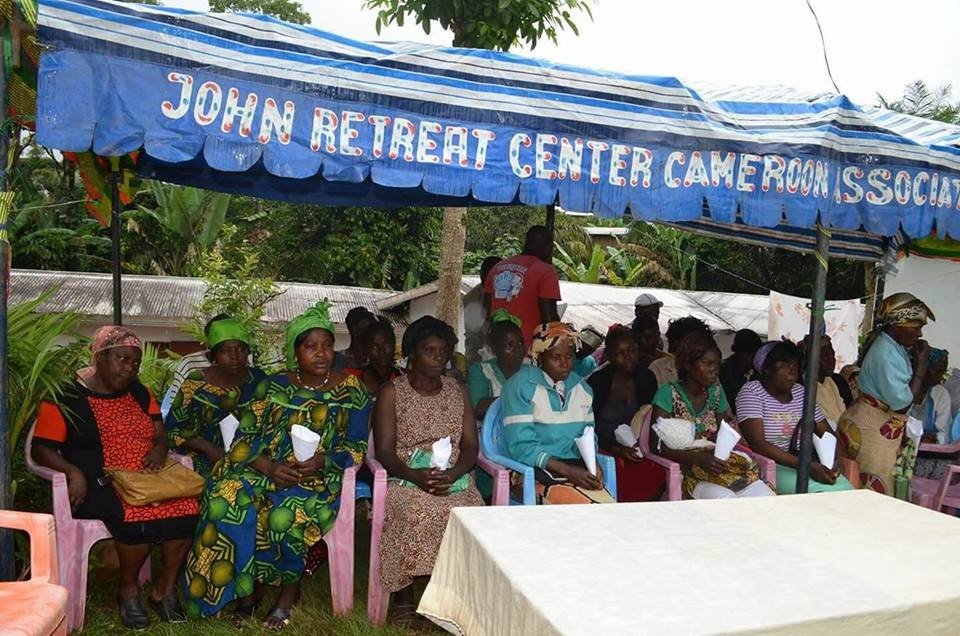 Greetings To All Supporters And Sponsors;
During the Covid19 outbrek, the unsettled and unresolved military crisis in the NW/SW Region in Cameroon, we are pleased to announce that since our last report we have been blessed to have the former Mayor of Mbengwi to now join our team at JRCCA to serve as President of JRCCA MPC American Corner Tonekoh in META, Cameroon which is located in the NW/SW Region of Camerooon. The former Mayor has hit the ground running by providing the anti-covid response challenge plan that enabled individuals to obtain covid19 kits and bringing with her years of administrative experience in the area of health care and government management as the Former Mayor of Mbengwi.

Our JRCCA NGO leadership team continues to collaborate with the newly elected Mayor and the City Council of Mbengwi through our now President of "JRCCA MPC American Corner and former Mayor in Tonekoh Meta to set up a branch office in Mbengwi and provide training programs for our women in 28 villages that will encourage women and girls to develop business skills and encourage females to develop small businesses as compared to the old traditional role and way of life for women in the 28 villages and neighboring communities.
Per the written draft brief proposal submitted to JRCCA's Board of Directors by the President of the MPC is negotiating for JRCCA Branch office to be opened in Mbengwi Central Business Subdivision to train and equip women and youths in more than 28 villages and neighboring communities.
This location of the new branch office will also facilitate education ,train, and create sustainable awareness of other rights that will enable the marginalized and those discriminated against to learn new trades and provide economic activities that will allow these women to become self-sufficient and alleviate chronic poverty and disease given sufficient resources.
This program and project when funded will include representing victims of torture and human rights abuse; Providie capital for limited start up economic enterprises; sensitizing the population about their basic freedoms and fundamental rights, including low income housing and basic health services at the JRCCA HQ in KWOJEOH for the internally displaced, due to the Anglophone crises in the English speaking NW Region in Cameroon.
Utilizing technology and modern media to reach a wide target audience we believe that the development will undoubtedly improve if people are liberated from poverty, provided with basic education, health, safety, a clean and protected environment, and empowered to represent and speak for themselves alienable human rights.
The number of women and other vulnerable groups participating in training programs on empowerment of rights, gender equality, and economic development will undoubtedly increase to a level that the "inalienable rights" of women, girls, the young and elderly will definitely be more respected and affordable.
Client developing and setting goal, to become successful in the pursue of individual small entrepreneur businesses skill, vocational training skills and experiences will be the center for New African Innovation in Sub-Sahara Africa.