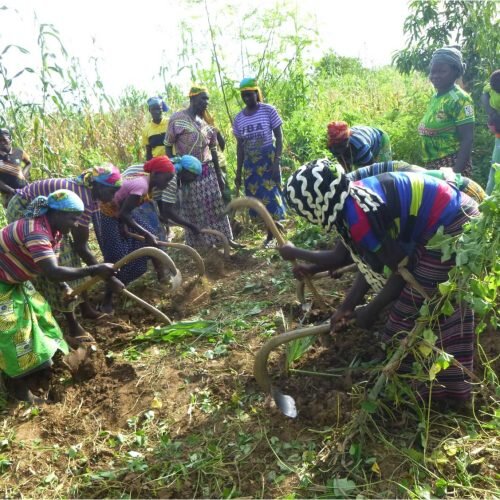 RAIN works with rural Nigerien women, to provide training in environmentally sustainable agricultural practices such as organic techniques, how to monitor and improve soil quality, how to deal with pests using organic, local solutions, and the impact of chemical pesticides. We also engage our gardeners in nutrition training that exposes them to the various crops that help build a balanced diet. On average, partner communities work with twelve to twenty crop varieties at a time, ranging from yalo and moringa to eggplant and carrots. By providing diverse seed varieties and teaching basic nutrition, community gardens reinforce balanced diets and help combat illness, malnutrition, and hunger.
This year, 109 women received bi-monthly training from RAIN field agents. Additional topics included setting up nurseries and sowing techniques for crops, as well as work standards, such as how the cooperative garden would be set up, run, and overseen.
In Betarmatas: 34 women gardeners used their training to grow produce including cabbage, onions, tomatoes, corn, wheat, and squash. Program participants developed garden and well management committees, determined representatives, and held periodic meetings to raise community awareness. They also created systems for collecting funds, enacting minor repairs, and collaborating with local authorities to maintain infrastructure. The committee provided trainings on hygiene, sanitation, and waterborne diseases. They also fenced in their spigot to keep animals away and enacted rules around spigot usage to maintain hygiene.
In Torguit: 45 women gardeners established a management committee, holding periodic meetings to raise community awareness and collaborating with local authorities to maintain infrastructure. When their well was temporarily out of order, the committee raised over 150,000cfa, sourcing spare parts to resolve the issue quickly.
In Ankaf: 30 women gardeners are also learning about sustainable agricultural practices adapted for their community, including companion planting and making and using organic fertilizer and pesticide.
So far, the RAIN-supported community gardens yielded more than 3,000 kg of produce including:
2,435 kg tomatoes
368 kg onions
145 kg cabbage
50 kg corn
They're also growing lettuce, wheat, moringa, and herbs.
We look forward to building on this groundwork to continue training gardeners in agribusiness and equip them with entrepreneurial skills to increase their income from gardening activities. Thank you for helping RAIN build this strong foundation.
PS: July 31st is Pan African Women's Day! Please join us in celebrating the achievements of African women and advocating for gender equality by donating to causes that support African women and sharing this project with friends and family.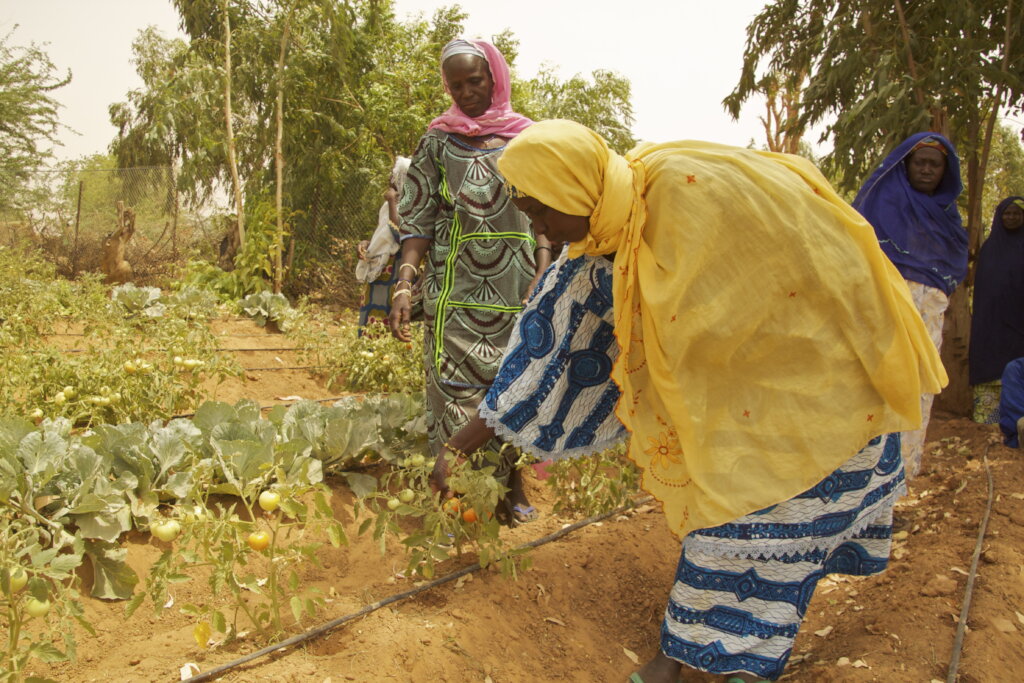 Links: