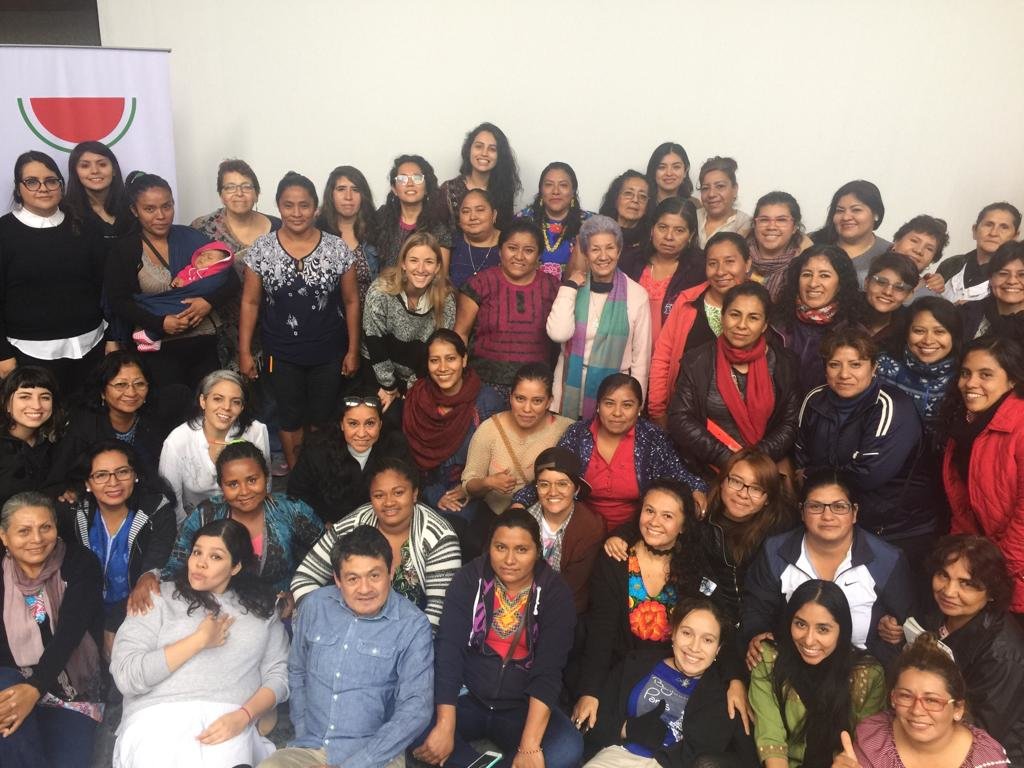 Dear supporters,
At Fondo Semillas we are thrilled to share with you our accomplishments for the month of October for the project "Women Rebuilding their Communities". During the 10th, 11th and 12th of October, two representatives of each grantee organization participated in a Group Strengthening Meeting in Mexico City. Several members of other organizations, such as the United Nations Development Programme (UNDP), Appleseed Mexico, Las Reinas Chulas, Ruta Cívica and Fundación Cántaro Azul, facilitated the meeting and provided training in their specific area of expertise.
During the meeting, the grantee organizations were able to share their experiences and challenges and receive administrative and technical skills to improve their projects and avoid future risks. They were also able to gain helpful tools in administration, communication and participatory methods to apply in their own communities. Some of the reflections and conclusions were:
"The threat of a future disaster continues, but the rebuilding process is an opportunity to organize ourselves, take precautions and be alerted; to improve and not be as vulnerable as we used to be." - Mónica, from 06600 Plataforma Vecinal y Observatorio de la Colonia Juárez.
"One of the barriers to the reconstruction process is the lack of funds. Sometimes, open calls for funding are released, but with endless and unreachable requirements for the women that work in the communities. And usually, the available funds are meant for the reconstruction of houses, but not for the rebuilding of the community. There are very few resources such as the ones provided by Fondo Semillas." - Cecilia, from Unión de Pueblos de Morelos.
We are also happy to share with you some of the successes of the groups:
Una Mano para Oaxaca has been painting murals in the community highlighting some of the traditional trades and increasing the pride of belonging in the community members.
El Sueño de Huejotengo has already imparted mason and electricity workshops to women. They have also trained themselves to recover the traditional custom of painting houses with mud, so that the newly rebuilt houses by the government look prettier and the community looks closer to what it used to look like.
We are so grateful for your trust in Fondo Semillas and your support of Mexico's rebuilding process. Together, we can help Mexico be strong again. We'll keep you updated on how these projects move forward and we are happy to answer any questions you may have.