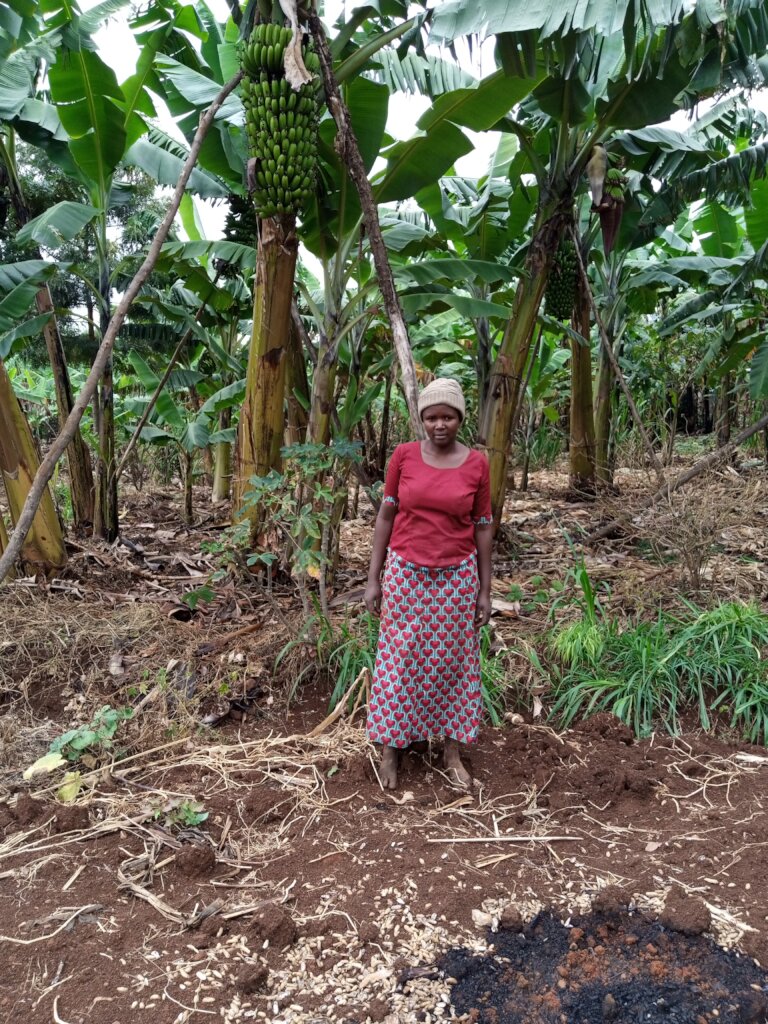 Dear partner,
We just wanted to share with you the narrative report of the following activities undertaken during
Improved access to credit services, and information to manage business
The women had been linked to credit services; an indication that they have the know-how to get credit when needed, to support their IGAS. The easy access to information from the resource centre, and the various print outs that were distributed, ensured that women had full time information on credit access and business information. Having access to credit is a precursor for business growth, within their saving groups, and through SACCOS women have improved access to credit facilities.
Empowered women to claim their rights
Women and girls were empowered to claim their rights and participate in leadership and
governance.This empowerment is vital for women's economic sustainability as it ensures
favorable policy initiatives, favorable outcomes with negotiations with leaders, service providers and spouses.Empowered women have the will and ability to have access to property rights of the home. Through-out the discussions with women, it was concluded that a woman with earnings that contributes to the wellbeing for the family, has more chances of influencing decision in a home than one who is not.
Impact
Capacity of Women improved
This project has had significant effects on the lives of women and girls. The Women and
girls' skills and knowledge was improved and this has enabled them to make many life choices
and decisions that have improved the economic self–reliance. About 95 percent of the women
and girls reported to have made better choices and decisions after joining this project.
Women have been organised into groups to increase their voices through effective
collective action; the groups have formed business enterprises and saving schemes that help to
transform the lives of women and girls. Furthermore, the groups collectively advocated for
women's rights from village level toensure that women's economic rights are not denied.
Women and girls have utilized information made available by project to improve their economic self-reliance. Some of the Information utilised was about: - business development, access to financing, value addition, marketing, leadership, decision making and problem solving. About 90 percent of the women and girls have started new enterprises since they joined the project, and this has created employment for many women and girls, as well as leading to improved livelihoods.
Improved incomes
The incomes of the women and girls have improved since they joined the project. After joining the project, women were empowered to do business and to improve their general livelihoods.
Access and utilization of Land for agriculture
Women and girls have improved access to land for agriculture. From the various interviews,
women have purchased their own land, and those that had no access to family land have gained it through negotiations and application of the advocacy skills acquired.
Access to property rights
Access to property rights involves having a right of ownership on land, a house and other
household properties owned by the husband or the household head, and being able to own
personal property through empowerment. About 72 percent of the women and girls reported to have gained access to property rights. Only 10 percent of the respondents rated their access to property rights as being good before they joined project. After joining project, 65 percent of the respondent rated their access to property rights as being good
Initiation of Income generating Activities
Before joining the project, only eight percent of the women rated their ability to
initiate IGAs as being good. However, after joining project, and after being trained and mentored in business, 74 percent of the women and girls rated their ability to initiate IGAs as good or very good. This is underpinned by improved access to business and trading information. Therefore women and girls were empowered to undertake business and improve their livelihoods in the foreseeable future.
Decision making improved
One interesting impact that was echoed by about 6 in every 10 women, whose livelihoods had
changed, was that after increasing their income, their voices in homes were heard more than
before.It was reported that peace with their husbands was restored; they recounted that
husbands were more willing to listen to their views and work with them. The conclusion then was that, a woman who is economically empowered has more say in family affairs, because their husbands appreciate better their role in running the family. It was reported that with increased incomes, the women were able to have good discussions with their husbands about the future of the home, and various plans."We have a better relationship now because I don'tpester my husband for money. I make decisions and he agrees because I can contribute to the cause." One of beneficiary.
We welcome your continued support in making a difference in the lives of more women. We encourage you to donate monthly here. Even a few dollars a month will go a long way. Please also share this with your contacts and invite them to consider supporting this ongoing project. Thank you.