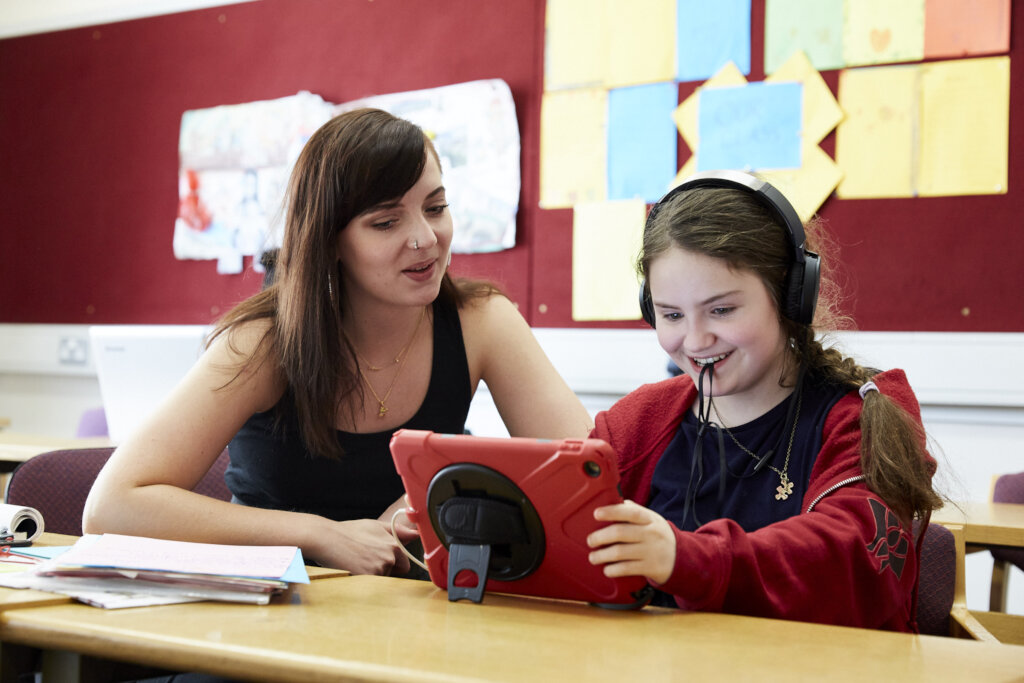 Our report on the gender digital divide highlights stories from our partners in Nigeria and the UK, along with insights from our projects in the Philippines, the Democratic Republic of Congo, Cameroon, Kazakhstan and Kenya.
Thanks to your support over the past year, we have been able to work productively with our partners to ensure women and girls could continue learning online throughout COVID-19. Access to digital technology can no longer seen as a luxury, but a necessity for all.
Our report draws on this important work to shed light on the challenges facing women and girls' education as a result of the gender digital divide and the ongoing pandemic.
On the one hand, the digital divide can exacerbate existing social inequalities, becoming an extra barrier for women and girls' empowerment. However, greater access and use of digital technology can help correct existing gender inequalities in education, employment, and other areas.
We believe that with the appropriate action on the part of funders, policy-makers and government leaders, women and girls can move from disconnection to connection. Our partners show that the students continue to have a willingness to learn, and that teachers and staff are working flexibly and creatively to provide the best solutions for their students.
We hope that this report will inspire you to think about the effects of digital exclusion during the COVID-19 pandemic and beyond, and most importantly, what can be done to build more resilience through quality education for the future.
With gratitude,
Nicole
Attachments: