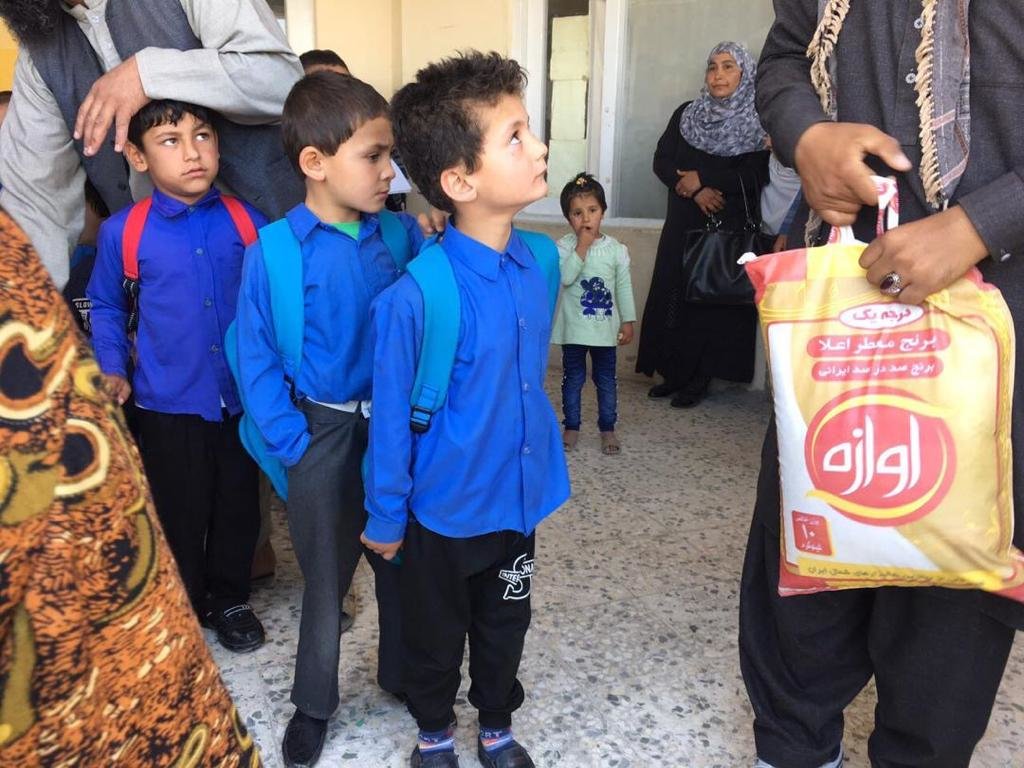 Action for Development runs projects in Afghanistan in the field of health, education and training of health workers throughout the year. AfD also provides emergency aid and relief in situations of natural disasters, harsh weather conditions or unexpected events. The winteration campaign runs every year between the months of November and January with the aim of providing basic necessity items to be distributed amongst the most marginalized communities of Afghanistan in order to survive the harsh winter months.
The last winterization campaign took place between November 2019 and January 2020, when AfD was able to reach about 600 households for a total of 4,250 individuals; in addition, AfD was able to distribute warm clothes and shoes to the 200 children enrolled in our education program in Kabul.
In March 2020 – in response to the global emergency caused by the COVID-19 pandemic, AfD launched an emergency appeal to raise funds in order to prevent and control the spread of COVID-19 in Afghanistan; the establishment of a network of about 80 volunteers across the country (including nurses, school teachers, school graduates and university students, community leaders, etc.) supported AfD in raising awareness among the population on the coronavirus and how to prevent infection, particularly through hygiene and self-isolation measures.
In April 2020, we printed and distributed about 500 flyers via a network of youth groups and religious leaders in the Provinces of Kapisa, Parwan and Kabul. At the same time, we assisted the community by distributing food items to about 200 families in need residing in Kabul.
As the lockdown measures eased in June, AfD re-opened its regular activities, and the funding from the emergency appeal also contributed to printing guidelines and information leaflets to be displayed at AfD school and health clinic's premises, as well as distributing masks and hand disinfectant in order to guarantee the safety of our staff and our beneficiaries.
In July, AfD was able to distribute food items to the families of children attending the Rahyab School for children with disabilities located in Kabul; for the celebration of Eid Al-Adha, we also distributed clothes to the children attending our "school for street-working children" program.
AfD would like to thank our donors, supporters and friends, who contribute to our projects and extend our gratitude to those who will continue to support us through their generous donations. Our capacity of providing aid and relief in cases of emergencies depends entirely on the funding available and for this reason we count on our donor community to make sure that we can support the most vulnerable communities of Afghanistan!
With our best regards,
The Team at AfD