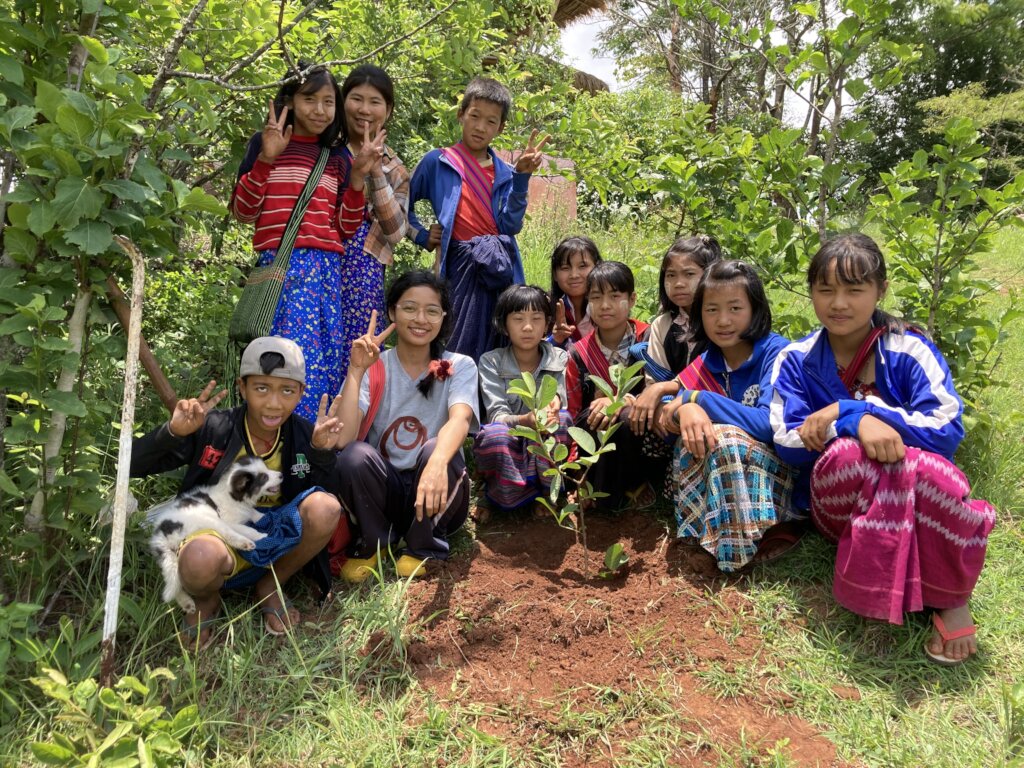 Dear Friends and Family,
We trust you are all doing well and staying healthy and safe. We continue our work here in Myanmar despite the ongoing challenges and difficult situations. We hope for better days ahead!
We are now in full swing of the heavy monsoon season, but have enjoyed the last few months of pleasant weather allowing us to spend as much time at the farm training centre as possible.
Youth Empowerment Training Camp
Our Youth Empowerment Trainings have been a huge success over the last several months. We have been working with a steady group of about 60 children from the local village, ranging in ages of 4-18 year old.
Our trainings with the youth have focused on several areas including; on-going English language classes, Play for Peace training, arts and handicrafts, tree planting, mud bread oven and organic gardening, sustainability and hands on skills training as well as cooking and baking.
More and more youth are joining the trainings each week! We are now working to train some of the older girls and boys to be leaders and help lead activities for the younger children. We are so happy with the progress of the program!
Holistic Teacher Training
Through Sprouting Seeds Training Centre we are working with teacher training. The teachers are taking time each week to come out to the farm to work with the kids there and share a variety of skills and experiences with the local kids through the Youth Empowerment Training.
Sustainability Trainings
The parents of the students in the youth training from the village have also asked us to help support them with some livelihood skills training. We have provided introductory training to the villagers in following areas: seed saving, making natural/organic fertilizers and insect repellents, soaps, shampoos, dish soap and introduction to sustainability topics.
Development of the Training Centre
Due to the rainy season, we are once again focusing on tree planting and working on the outdoor spaces at the training centre in the farm. Once the heavy rains slow down we will be back to working on the earthen and bamboo buildings.
We are so excited at the work that we have been doing with the local community and look forward to sharing more news and stories over the next few months!

Be safe and stay healthy!

Whispering Earth Family!