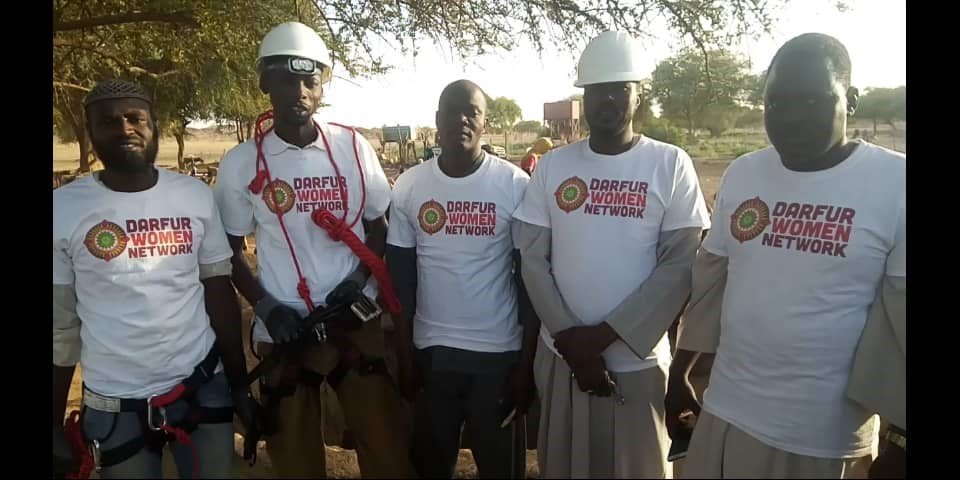 Hello our friends,
We, the Darfur Women Network, DWN, our beneficiaries, and staff are grateful for your strong support to our water project. Today, we are excited to share with you your positive impact of your donation on the survivors of Darfur genocide in the refugees' camp in Chad.
Your donations have helped us to purchase food to our volunteers to clean up the wells to provide drinking water to the refugees.
On April 20th, we were able to send the safety tools, plastic boots, helmets, gloves, touch, cords, and safety belts. The refugee families always go to get water. Some they have donkeys and some borrow donkeys from their friends, some get five gallon containers on women's and girls' heads. They use water for drinking, cooking, little water for cleaning few dishes, and little water for personal hygiene.
The last cleaning up wells was in April 20th, the team was on safety tools, we provided food that was cooked in the camp. The volunteers were sent down to 25 meters safely.
However, there are two cleaned wells collapsed. Now, we renewed the project to provide more water to 30000 refugee in the camp and safety tools to support our volunteers from the refugees to clean-up wells to provide water to the refugees.
Would you please , check the link below to see your impact of your donation on the survivors of Darfur genocide in the camp in Chad, you will see the risk of cleaning wells before your donation. Then, you will see how your eliminate the risk by providing safety tools.
Links: