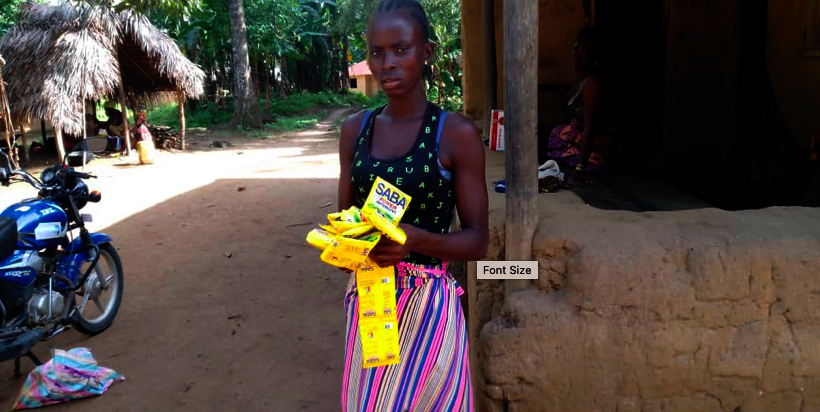 Sanitation and hygiene promotion
Good behaviours, facilities, and services together make up a hygienic environment, which children need in order to fight diseases and grow up healthy. Lack of sanitation can be a barrier to individual prosperity and sustainable development. When children, particularly girls, cannot access private and decent sanitation facilities in their schools or learning environments, their right to education is threatened.
For these reasons, at WellFound our priority has been to engage schools about the importance of better sanitation facilities. We have proudly delivered 10 hygiene promotion and CLTS workshops, focusing on topics such as personal hygiene, hand washing, and safe storage of water. As a result, a total of about 1,280 people have reported increased knowledge on safe defecation. We continue our mission to educate children as well as communities about the risk of contamination, spread of diseases and female health and safety.
Already we can see a huge improvement in regular hygiene habits and a growth in sanitation services across communities. We aim to continue promoting hygiene and sanitation in all communities we engage with.
Success in Vaama
Recently, WellFound finished constructing a borehole in the village of Vaama, Sierra Leone. Now, 250 inhabitants have access to clean and safe water.
Prior to our intervention, water-born diseases were rampant in Vaama, among both children and adults. However, now the inhabitants have safe drinking water and no longer need to suffer as a result of dirty water.
One of the village inhabitants, Christiana, said that WellFound's work at Vaama "was a dream we thought would never come true; absolutely there was no hope that I would one day drink clean water in this community, as this was impossible for us to do on our own - unless a miracle happened."
WellFound will continue to improve the lives of communities in remote villages across Guinea-Bissau and Sierra Leone.

Market gardens, microsavings and loans
Village Savings and Loans (VSLA) schemes have been established across 5 communities in Sierra Leone, including Mosanti, Mofantaneh, Moyibo, Lipalai and Mogbencha. Since then, 154 people have become economically active as a result of WellFound intervention. Furthermore, VSLA has allowed individuals to come together and have access to loans with minimal percentages and enabled them to expand their farms and grow their profits.