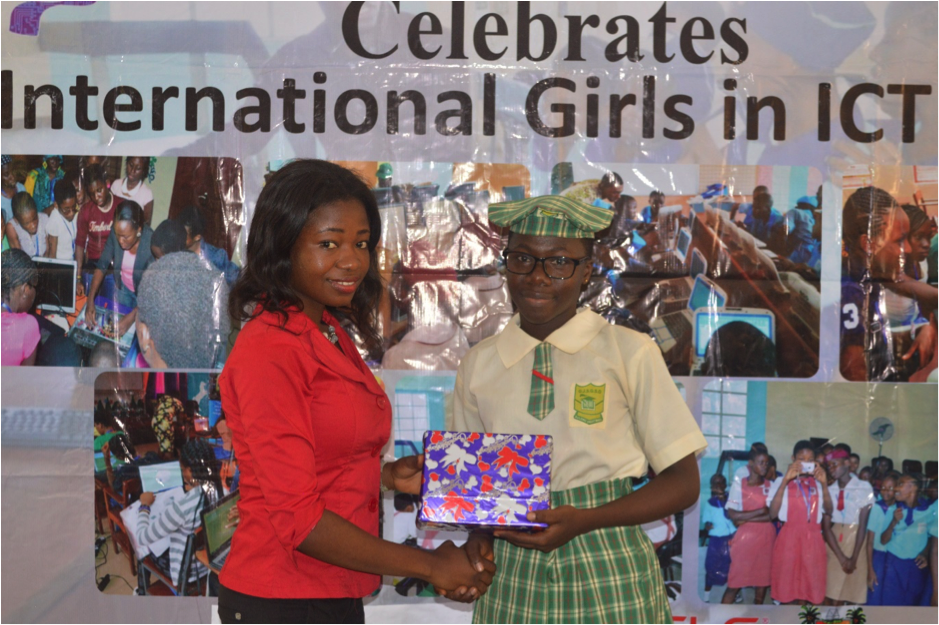 Dear friends,
The 2017 W.TEC Girls Technology Camp is almost here.There are several exciting things to note about this year's camp. Firstly, this year marks the 10th consecutive year that the W.TEC Girls Technology Camp will take place. What started off as a pioneering technology programme for 15 girls has seen hundreds of girls graduate from the programme and inspired to consider technology-related careers. Secondly, this year will also see the camp moving outside of Lagos for the first time.
The theme for this year's edition is 'Girls Build Tech' and will guide the girls to explore how technology can be used to solve significant problems in their communities.
This year's curriculum will include the following classes and activities:
- Introduction to Programming Concepts
- Robotics Programming with LEGO Robotics Kit
- Introduction to 3D Animation using Alice
- 3D Modeling Design & Printing
- Virtual Reality Experience
- Introduction to Programming with Java
- Introduction to Programmable Integrated Circuits
- Building a Prototype Microcontroller Control System
- Basic Electronic and Circuits
- Technology Career Talks
- Excursions to Leading Technology Companies
- Gender and Leadership Workshops
In addition to you and the other individual supporters who gave via GlobalGiving, this year's camp is also being supported by Google.org, Nokia (who also gave through GlobalGiving), Laureates College and Swift Networks.
************** **************** ****************
As we prepare for the camp, we have had other ongoing activities for girls. A recent one was the International Girls in ICT (Information and Communication Technology) Day, which W.TEC celebrated with 110 girls in 5 public secondary schools:

1. Government Girls Senior School, Ikoyi, Lagos
2. Wahab Folawiyo Junior High School, Ikoyi, Lagos
3. Girls' Junior Grammar School, Keffi, Ikoyi, Lagos
4. Isale- Eko Senior High School, Lagos Island, Lagos
5. Ilado Community Junior High School, Ikoyi, Lagos
This celebration included Technology Career Talks, a hackathon and a mentorship session with a software developer, Chidinma Victoria Kalu.
The girls were excited to participate in the programme and selected feedback can be seen below:
Oluwaseun: The International Girls in ICT Day, organised by W.TEC, was a wonderful programme and I am really grateful to be chosen to represent my school.
Victoria: The Girls in ICT Day celebration was fun for me. At the competition, I was determined to come first [position], and excited also because I saw other schools that were there to compete with us. I am also greatful for the gift W.TEC gave me for performing well at the hackathon.
Funmilayo: The Girls in ICT Day celebration was fun and educative for me. I learnt a lot of things, like learning more about successful women in ICT and this has encouraged me to aim higher and go into the ICT field. Thank you W.TEC.
Some of the girls who participated in the Girls in ICT Day will be given scholarships to attend the upcoming Girls Technology Camp.
We are truly grateful for your continued support of our work and look forward to sharing stories from the camp in our next report.
If you know of any girls who would like to attend the camp, do share the links to the application form with them:
Warm regards,
Ore Lesi