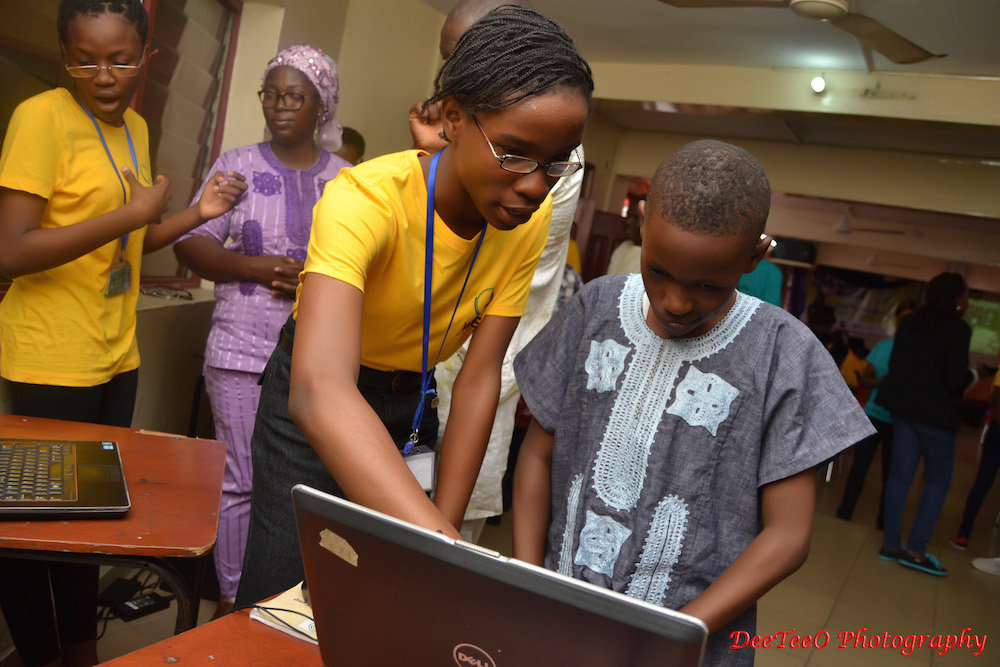 Dear friends,
2017 started off with a bang and the W.TEC team have been busy working on numerous projects - including our afterschool technology club for girls (the W.TEC Academy), entrepreneurship and technology programme for university students (SHE CAN WITH ICT), the Beyond Access project (which empowers librarians to use modern techniques and technology to better meet the information needs of their communities), and Safer Internet Day (where we partnered with Facebook on a fun day of learning about ways to stay safe online).
Preparations for the 2017 edition of the Girls Technology Camp is in full gear. We have been working with our partners and potential partners to make sure that this year's camps are exciting, engaging and impactful for the girls who attend. Specifically, we are:
Revising the curriculum
Identifying excursion venues
Starting the pre-camp publicity
This will be the first year we organise editions of the camp outside of Lagos and we can't wait to meet the girls whose lives will be changed from attending the camp.
Data collected from 2008 to 2015 camp alumnae in 2016 indicate that:
o 76% of the girls developed stronger technology skills and more confidence as a result of attending the W.TEC Camp
o The camp helped to clarify their future career plans for 53.3% of the girls
o 36% of the camp alumna decided to pursue technology and computer science related degrees and careers as a direct result of attending the camp and the exposure to technology it afforded them
o 34.6% of the girls were equipped with technology skills that they were using to generate an income for themselves
Thanks to your incredible support, we have now raised $23,848 towards the camps. Any more funds that we raise will help us do more at the camps and offer scholarships to more girls.
With warm regards,
Ore Lesi
Below is a testimonial from one of the parents of our 2013 camp alumnae. She shared how, following her programme at the camp, her daughter built a website for her organisation and managed it on her behalf. We look forward to more such inspiring stories.