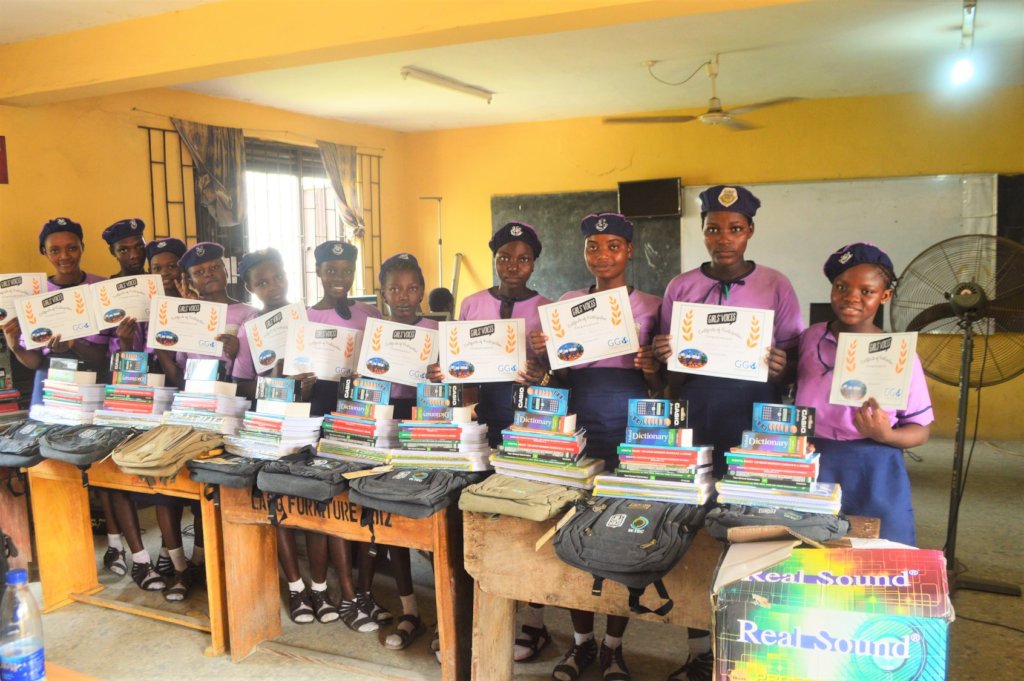 Dear friends,
Activities in 2019 took off speedily, as the planning for the 2019 programmes swung into full gear.
Over the last 3 months, W.TEC has worked to:
Expand the W.TEC Academy to a new city

Launch a new edition of the She Creates Camp in Kwara State

Celebrate Safer Internet Day

Host a Stoytelling Masterclass at Social Media Week Lagos

Wrap-up Photography Workshop for public school girls

Organised panel discussion for International Day for Women and Girls in Science
a.) Expanding the W.TEC Academy to New City: The W.TEC Academy is our afterschool club for girls in public secondary schools, designed to inspire girls to pursue computer science careers. With clubs in Lagos and Kwara states, the girls through go through a year-long computing curriculum, which includes modules such as Computer Architecture, Scratch Programming and Alice Programming.
Working in partnership with the Kwara State Ministry of Education, the Academy is currently in 9 public schools in Ilorin, Kwara State, as well in 3 schools in Lagos. W.TEC has concluded plans to expand to the city of Offa in Kwara State, in at least 4 new schools. With this, the afterschool club will reach 100 more girls and help them become more become more confident in writing programmes, developing applications and creating digital content.
b.) Plans to Launch a New She Creates STEM Camp in Kwara State: The SHE CREATES CAMPis an intensive programme for girls aged 13 to 17 years, which helps to intervene early, combat stereotypes and tackle the science and technology gender divide. The camps provide a high quality and exciting environment where the girls learn to create useful technologies for everyday living through programming, mobile application development, graphics designing, film-making and digital animation programming.
In 2018, W.TEC organised four She Creates Camps in Lagos and Anambra states for 80 girls. In 2019, we will launch an additional camp in Ilorin, Kwara State and this new camp is expected to impact to 40 girls.
c.) W.TEC Celebrates Safer Internet Day: The Safer Internet Day is marked globally, every February to promote safer and more responsible use of online technology and mobiles by our youth.
Since 2016, W.TEC has marked the Safer Internet Day in Lagos with huge events planned for lasting impact on teenagers. In 2019 W.TEC took it a step further from organising just one event to organising 3 events, partnering with schools and other organisations, as well as conducting an online campaign.
These events were:
1. A workshop on social media etiquette for students from 3 schools: Oke-Odo Junior Secondary School, Aiyetoro Senior Grammar School and Herbert Macaulay Junior Secondary School, all in the Ebute-Metta area of Lagos State.
2. A workshop on social media etiquette and safer internet techniques for participants of W.TEC Academy in Ilorin, Kwara State.
3. A presentation on social media etiquette and safer internet techniques at Queen's College Yaba, Lagos.
In addition, W.TEC's Communications' Officer, Mr. Adeyemi Odutola was a panelist at an Safer Internet Day discussion session, organised by the Centre for Cyber Awareness and Development (CECAD) at Nigeria Internet Registration Association (NiRA).
W.TEC's Executive Director Mrs Oreoluwa Lesi was a guest speaker at a workshop for primary and secondary school students, organised by Child Online Safety NG.
d.) W.TEC Organised a Storytelling Masterclass at Social Media Week Lagos: We hosted a masterclass on Storytelling at the recently-held 2019 Social Media Week Lagos programme.
The event tagged "Storytelling Techniques for Amplifying Social Impact" covered the following aspects: The Strategy of Storytelling; How Storytelling is important in the increase of social impact; The Anatomy of a good story; and how to build a culture of storytelling within the organisation.
Social Media Week is a global week-long programme, which takes place in several cities across the world simultaneously and which showcases the brightest and best minds discussing, exploring, debating and learning about the impact of social media on our lives.
e.) Wrapped-up Photography Project for Public School Girls: W.TEC recently wrapped-up a 2-month long project on Photography. The photography project, tagged "Girls Voices for Change" is a global initiative of Girls' Voices for Change. It was set-up to partner with nonprofits and schools around the world to teach girls the art of story telling with photography to empower them with a voice that will enable them share online, matters that affect them within their communities. W.TEC worked with 14 girls from Aiyetoro Senior Grammar School in Ebute-Metta, Lagos.
On successful completion of the project, the girls, many of who had never used a camera prior to the start of the project, were rewarded with gifts aimed at supporting their education. These gifts included;
A Complete set of senior secondary school text books and stationaries

2 sets of school uniforms

A school bag

A smart watch

A solar rechargeable lamp

Certificate of participation
In addition, the school received a public address system, complete with speakers and microphone for use during school assemblies and other in-school events.
The workshop was facilitated by Miss Monsurat Oshinfisan who was a participant of our 2013 photography and film making workshop, when she was in secondary school. With her experience and training she was able to facilitate the sessions confidently.
f.) Organised Panel Discussion for International Day for Women and Girls in Science: On February 11, W.TEC put together an exciting panel of women working in STEM to celebrate the International Day for Women and Girls in Science.
The panel took place at Supreme Education Foundation School and showcased to the 50 students present, the diversity of careers possible across the sciences, medicine, technology and engineering. The speakers were Dr. Omolola Salako, an oncologist and more recently, a technology entrepreneur; Engr. Nimot Muili, a civil and structural engineer, Ms. Opemipo Fajana, a technology analyst and Ms. Adeola Akinyemiju, a STEM advocate and Physics and Electronics graduate. The women talked about the paths to their respective careers, shared what a typical day was like, discussed how they address challenges at work and overall encouraged the students to seriously consider careers in science and technology.
*******************
This has been a very busy quarter for us with the promise of an impactful year ahead.
Thank you for supporting and sharing our work. Because of you, we have been able to increase our reach and improve the quality of our programming.
As International Women's Day and W.TEC's 11th anniversary approaches, we will be fundraising intensely for our new camp planned for Kwara State and the continuous expansion of our work.
Please donate to us on International Women's Day (Friday, March 8) and get your donation matched. Also consider becoming a recurring donor and setting-up automatic monthly payments to us. And please share our work with others in your network.
Together, we can keep working to build a pipeline that supports girls and women throughout their journeys from early engagement to a career in technology and sciences. We thank you and our girls thank you too.
Warm regards,
Oreoluwa Lesi

FOR MORE INFORMATION:
"NGO trains 23,000 women, girls in ICT" (Newspaper Article): http://thenationonlineng.net/ngo-trains-23000-women-girls-ict/
See more photos of the camps online: https://www.instagram.com/wteconline/ and https://www.facebook.com/pg/wteconlinepage/photos/?tab=album&album_id=215083191865726


View videos from the camps & our other programmes: https://www.youtube.com/user/watchwtec

Follow W.TEC on Instagram,Twitter and Facebook
Visit W.TEC website: www.wtec.org.ng
Email W.TEC: info@wtec.org.ng
ABOUT W.TEC & THE GIRLS TECHNOLOGY CAMP:

The She Creates Camp is an initiative designed to help Nigerian secondary schoolgirls develop an early interest in computer science, information technology and related careers. The She Creates Camp helps to intervene early, combat stereotypes and tackle the digital gender divide. We teach girls to create digital content, create software and develop skills that use information and communication technologies. Our two-week immersion programme empowers girls to contribute meaningfully to the digital economy and improve their economic opportunities.

The Women's Technology Empowerment Centre (W.TEC) is a Nigerian nonprofit organisation committed to building a more inclusive technology ecosystem, with the next generation of women technology creators, entrepreneurs and leaders.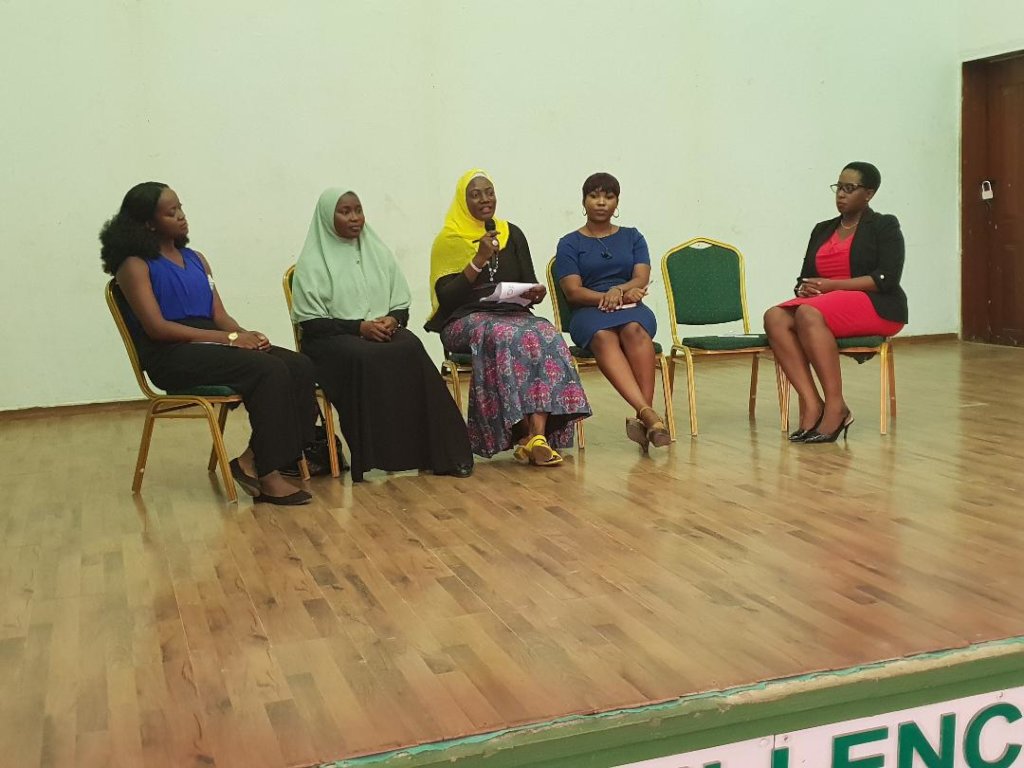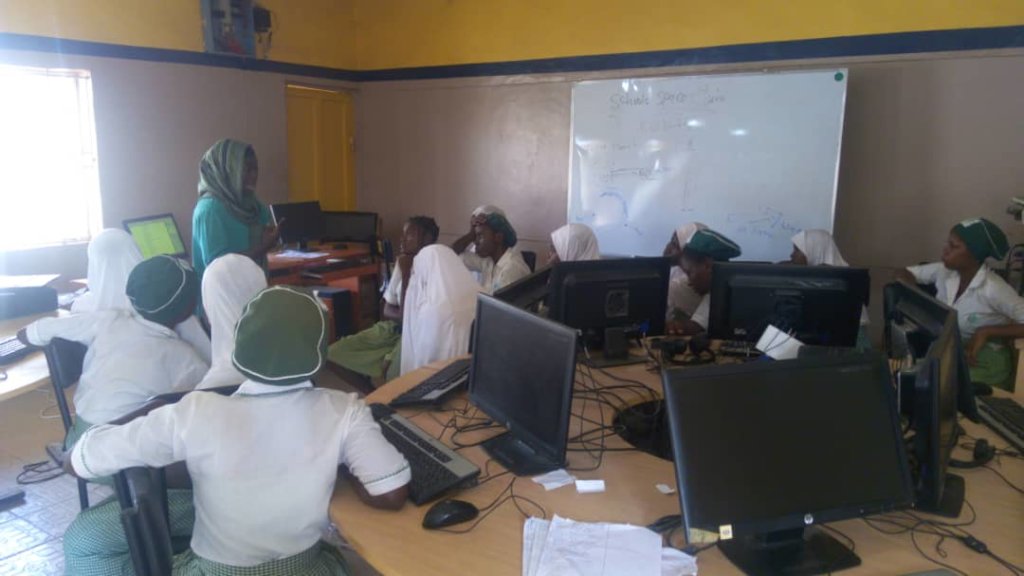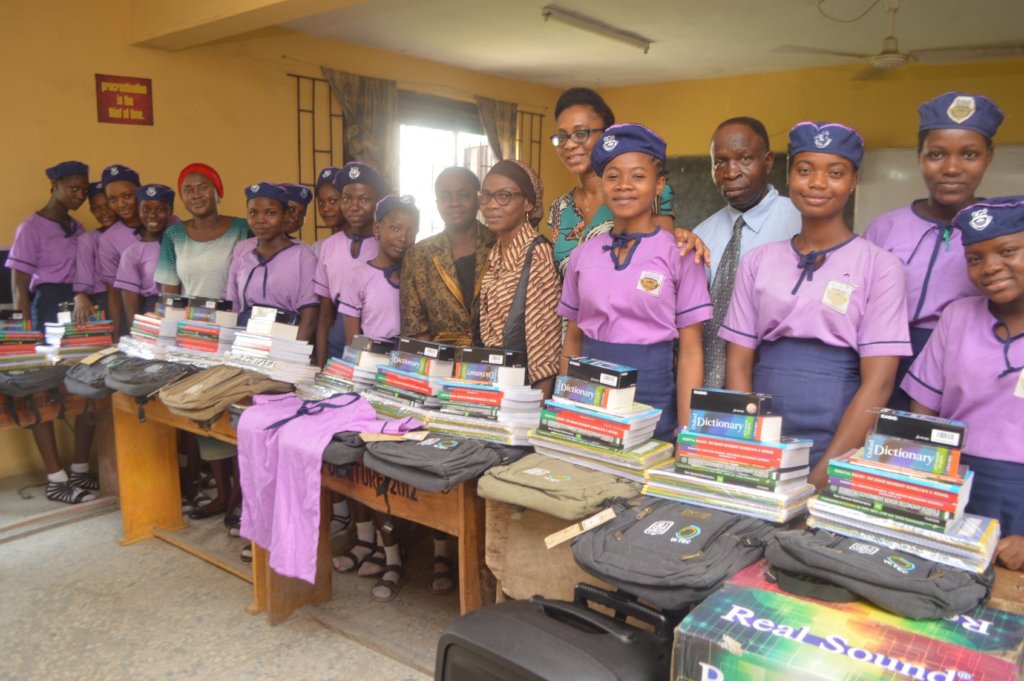 Links: