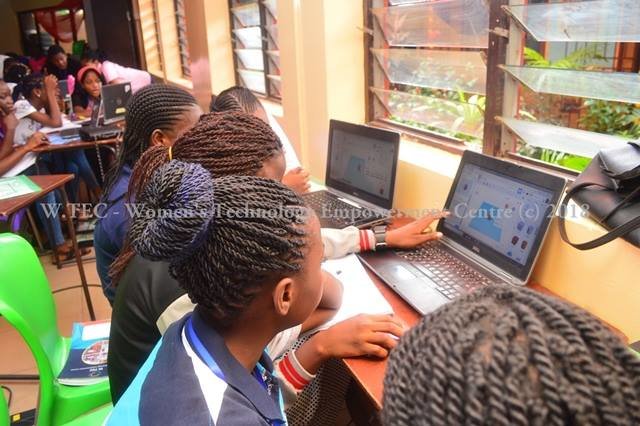 Dear friends,
Just last week Friday (Aug. 31), we ended our 2018 camp season. The W.TEC Girls Technology Camp has now been rebranded the "She Creates Camp", a name which more aptly describes the focus of the camp on bringing Science, Technology and Engineering to life and teaching the girls to develop useful technologies that solve everyday and pressing societal problems.
Over the last 6 weeks, we achieved several landmarks:
Organised our first Robotics-focused camp
Recorded the highest number of camps (4) and camp participants (94) in one year
Significantly expanded our curriculum to include more Science and Engineering modules
a.) Organised our first Robotics Camp
In July, W.TEC hosted a Robotics camp in our new offices. Over the course of 2 weeks, 13 teenage girls learnt to build and program robots using the Python language. They also built drones and a high point was when they flew their drones.
At the camp, we explored the problem of online data insecurity and designed solutions to adresss these – from tools to safeguard personal information to apps that can inform about data breaches.
Thanks to generous donations, girls from the nearby Itedo community and other communities were able to attend the camp with full scholarships.
b.) Recorded the highest number of camps and camp participants ever
The She Creates Camp took place in 3 locations across Lagos and Anambra states:
She Creates Camp, Lagos Island - July 23 - August 3 (with 13 girls)
She Creates Camp, Lagos Mainland – 14 August 5 -18 (with 54 girls)
She Creates Camp, Awka, Anambra State – August 20 – 31 (with 13 girls)
Across all 3 camps, we had 80 girls participating – up 21% from 2017.
In addition, 14 girls and boys – aged 5 to 10 years – participated in our 2 week Early Innovators Camp, where they learned to build websites and create digital animation using Scratch.
The Early Innovators Camp harnesses the children's curiousity and introduces them to computing and science concepts through play and exploration.
In total, 94 young people benefited from our 4 STEM camps – up 18% from 2017.
c.) Significantly expanded our curriculum to include more Science and Engineering modules
In an effort to prepare girls to solve the world's biggest problems, we revised our curriculum to be more rigorous and include more Science and Engineering topics. We introduced Engineering, Renewable Energy and Chemistry modules.
The girls also took part in sessions on Mobile Applications Development, Python Programming, Robotics, Drone Technology, Website Design, Software Design, Ethical Hacking, Data Analytics, Digital Music Production, Digital Animation with Scratch and Alice, Graphic Design and 3D Design and Printing. There were also panel discussions with women engineers and women working in technology.
d.) W.TEC Alumnae Gave Back
Five alumnae of past W.TEC She Creates Camp volunteered at this year's camps as facilitators.
Yvonne attended the camp in 2008, studied Banking and Finance and is now an entrepreneur. She talked about how she uses technology to market her products.
Monsurat attended the camp in 2013 is studying Mass Communication and shared with the campers how she uses technology to edit videos.
Nifesimi attended the camp in 2014 and is studying Accounting. She shared how she plans on weaving in her love for technology with her accounting career.
Sophiat attended the camp in 2014 also and is studying Computer Science.
Tolu, who attended the 2015 camp, volunteered as a classroom assistant in the Robotics camp and has plans to become a cybersecurity specialist.
Our 2018 campers were inspired by the experiences shared by our alumnae. This emphasised the importance of role models and mentors and the part they play in encouraging girls to consider careers in science and technology.
e.) Formal Launch of Mentoring Programme
On August 30, we formally launched the Mentoring Programme for young women enrolled in tertiary institutions and studying STEM-related degrees. In this pilot, each of the 15 mentees has been matched with a mentor – a woman technology professional and leader, who will help provide important career and technical guidance. We are excited to see how this mentorship will enable the young women navigate their future careers in a more informed and strategic manner and will be sharing outcomes over the next few months.
*******************
This has been a highly-impactful quarter and we look forward to hearing from you with your questions, comments and suggestions.
Thank you again for supporting and sharing our work. Because of you, we have been able to increase our reach and improve the quality of our programming.
Together, we can keep working to build a pipeline that supports girls and women throughout their journeys from early engagement to a career in technology and sciences.
Warm regards,
Oreoluwa Lesi

FOR MORE INFORMATION:
See more photos of the camps online:
https://www.instagram.com/wteconline/
and
https://www.facebook.com/pg/wteconlinepage/photos/?tab=album&album_id=215083191865726


Follow W.TEC on Instagram, Twitter and Facebook
Visit W.TEC website: www.wtec.org.ng
Email W.TEC: info@wtec.org.ng
ABOUT W.TEC & THE GIRLS TECHNOLOGY CAMP:

The She Creates Camp is an initiative designed to help Nigerian secondary schoolgirls develop an early interest in computer science, information technology and related careers. The She Creates Camp helps to intervene early, combat stereotypes and tackle the digital gender divide. We teach girls to create digital content, create software and develop skills that use information and communication technologies. Our two-week immersion programme empowers girls to contribute meaningfully to the digital economy and improve their economic opportunities.

The Women's Technology Empowerment Centre (W.TEC) is a Nigerian nonprofit organisation set-up to encourage more girls to pursue technology careers and support women (entrepreneurs and in civil society) to use technology confidently to increase their economic power and ability to speak about issues affecting their lives.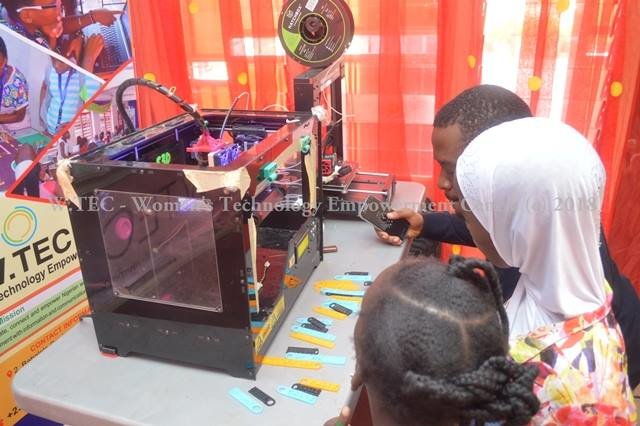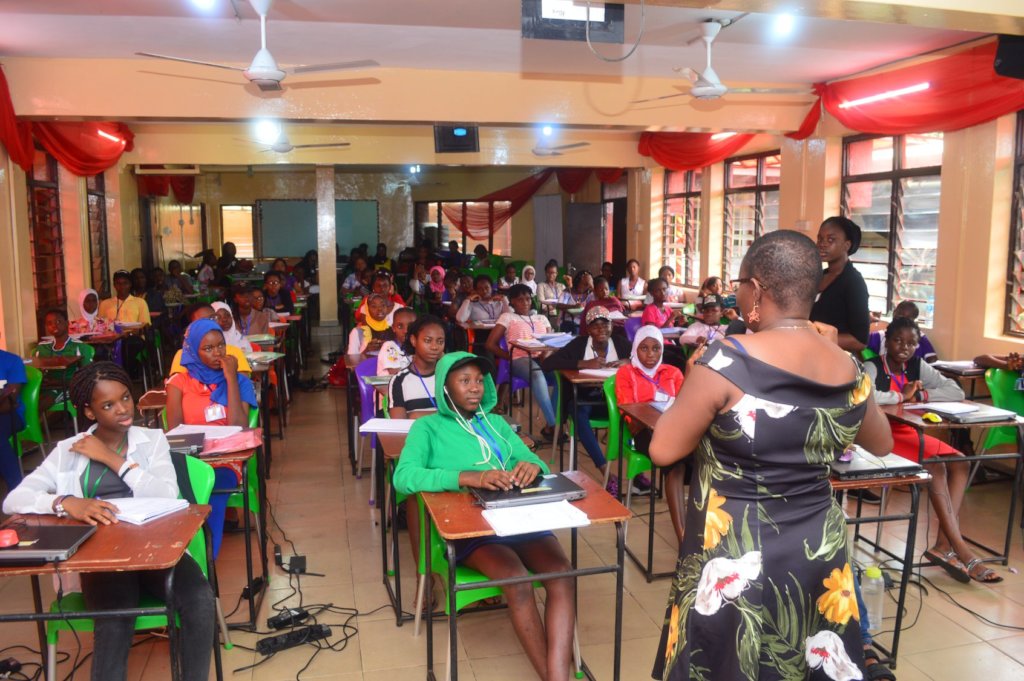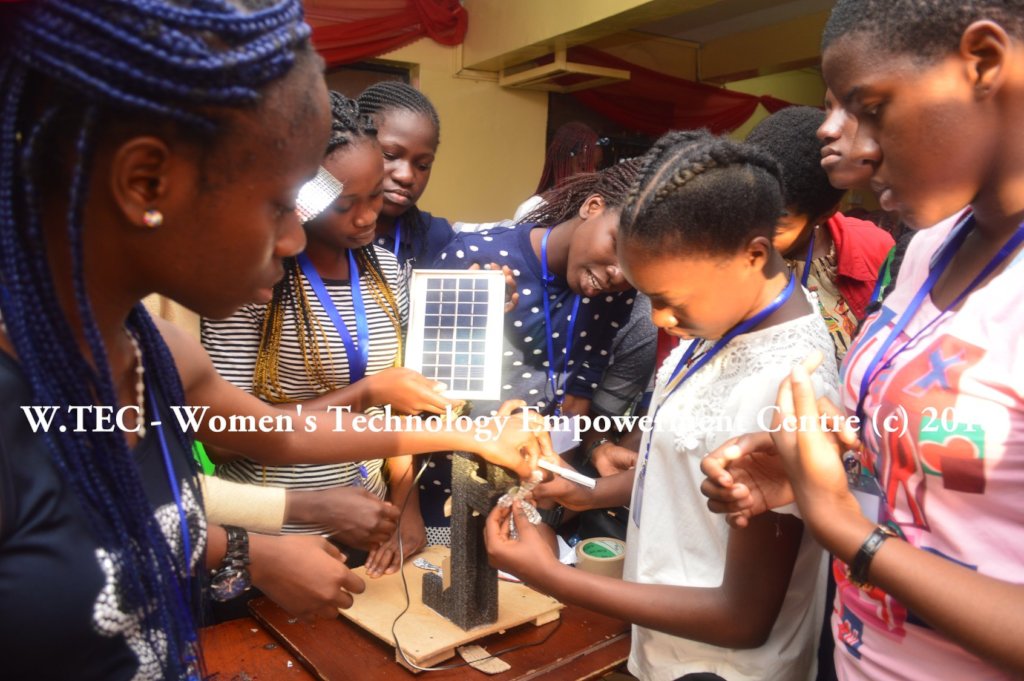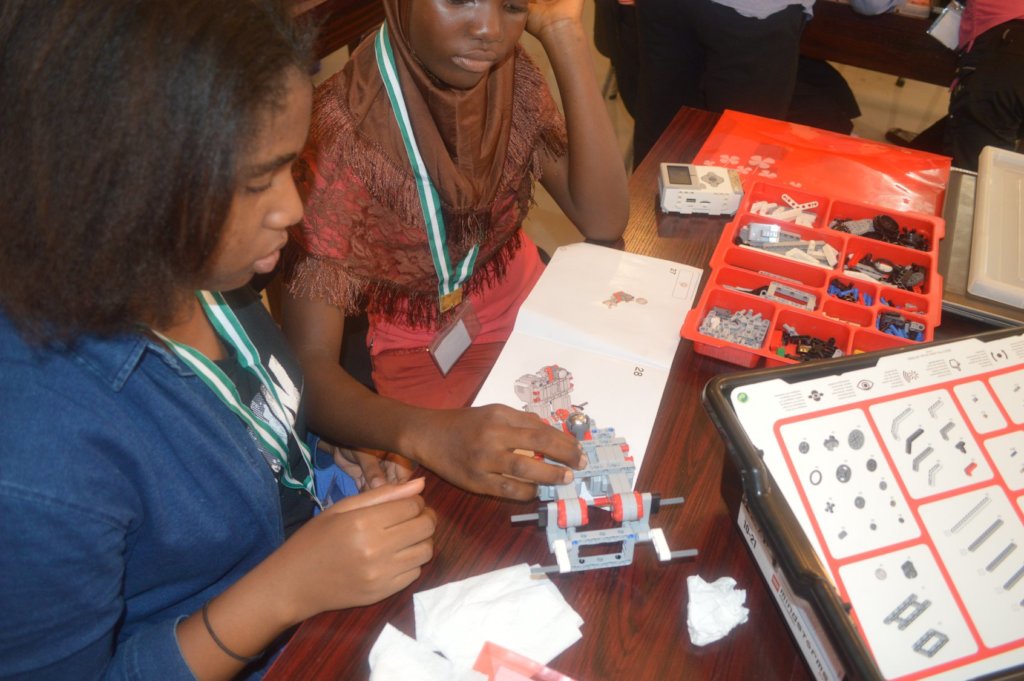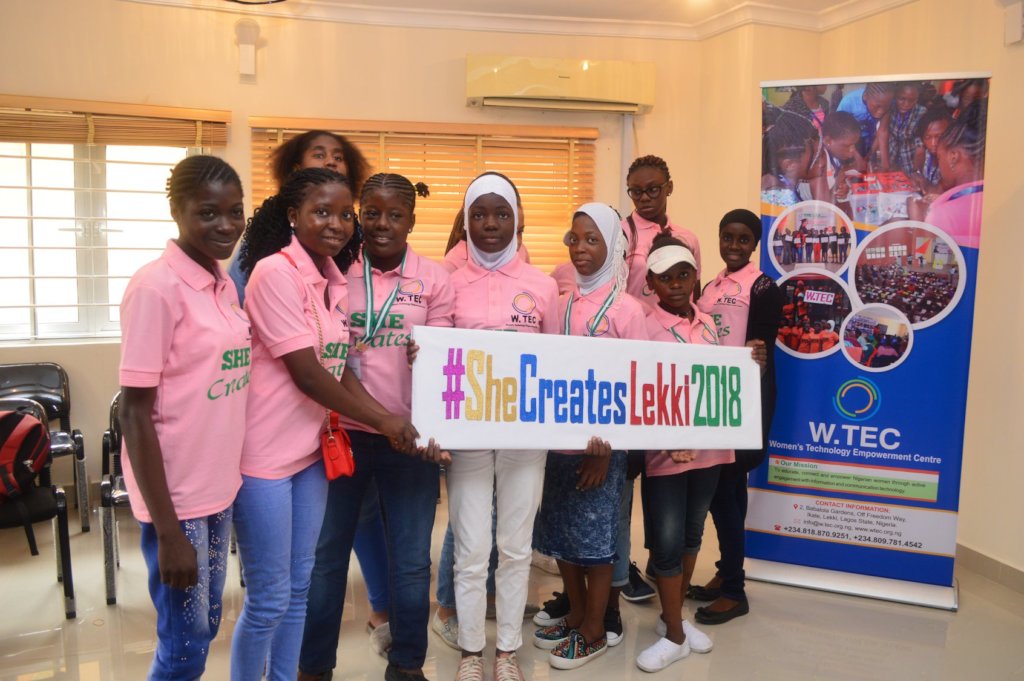 Links: