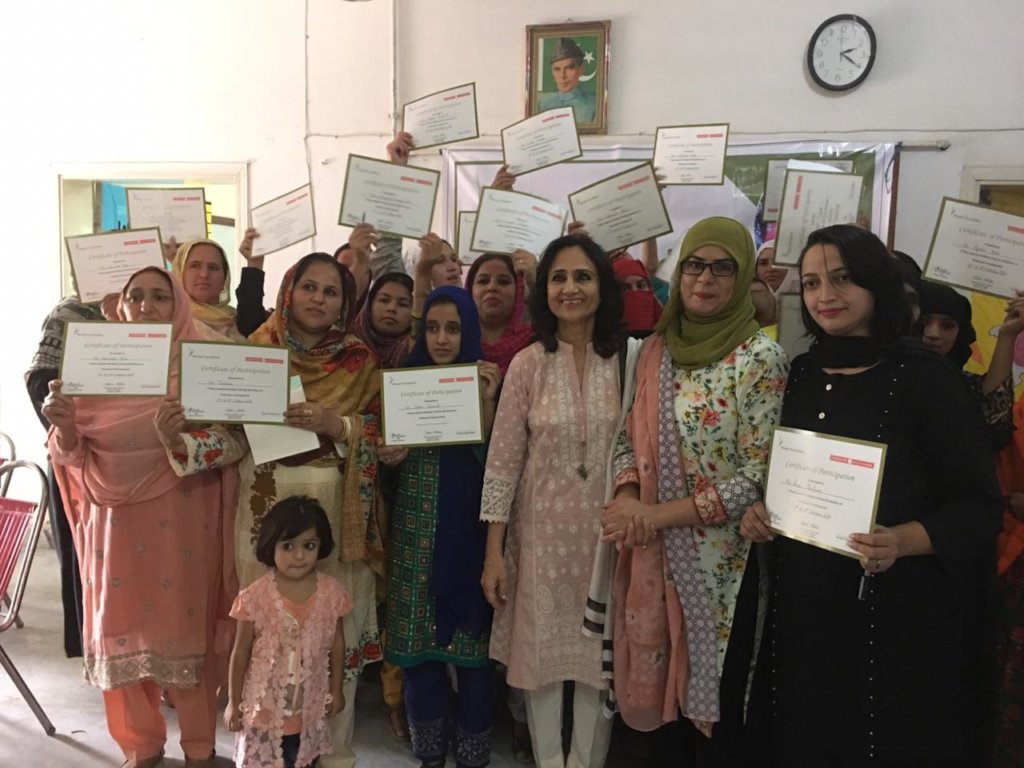 During the month of October we were able to complete 4 trainings for a total of 100 women in essential business skills in 3 communities. A master trainer facilitated the trainings and participants learned financial skills such as money management, budgeting, banking, credit, and how to create a business plan. We also encouraged group learning throughout the trainings in order to allow illiterate women to participate and network with one another so that they can continue to support each other post training. We are mentoring the women as they begin to develop their long-term business plans.
The women left the training invigorated and excited for the next phase of training which includes a 4-month program where we will equip them with vocational skills. The women have expressed interest in sewing and embellishing as well as food preparation (canning etc) to sell in the markets or to local business on a freelance basis. After we are complete with our market overview of the local economies we will provide the women with the best skills that fit their interest and the local markets.
Some feedback from the women post-training:
"This was a great opportunity for us. The skills that we acquired in the training will help us set up our businesses."
"My husband and his family believe that a woman's place is in her home. They would never agree to my taking up a job. Now, this training has given me a clear vision and the confidence to start my own business and work from home."
"I always wanted to earn for myself but did not know how to take a start. This training has taught me 'how'."
"I am now clear what I can to do and how to do. Whatever I earn, will enable me to spend on the education of my children and fulfilling their needs and desires."
Thank you all for making these trainings possible! The Safer World Foundation continues to match every donation made to this project by 50%. Please share this opportunity with friends and family you think might be interested in supporting underserved young women in Pakistan so that they may receive the hand up they need to chose peace and prosperity over violence and despair.