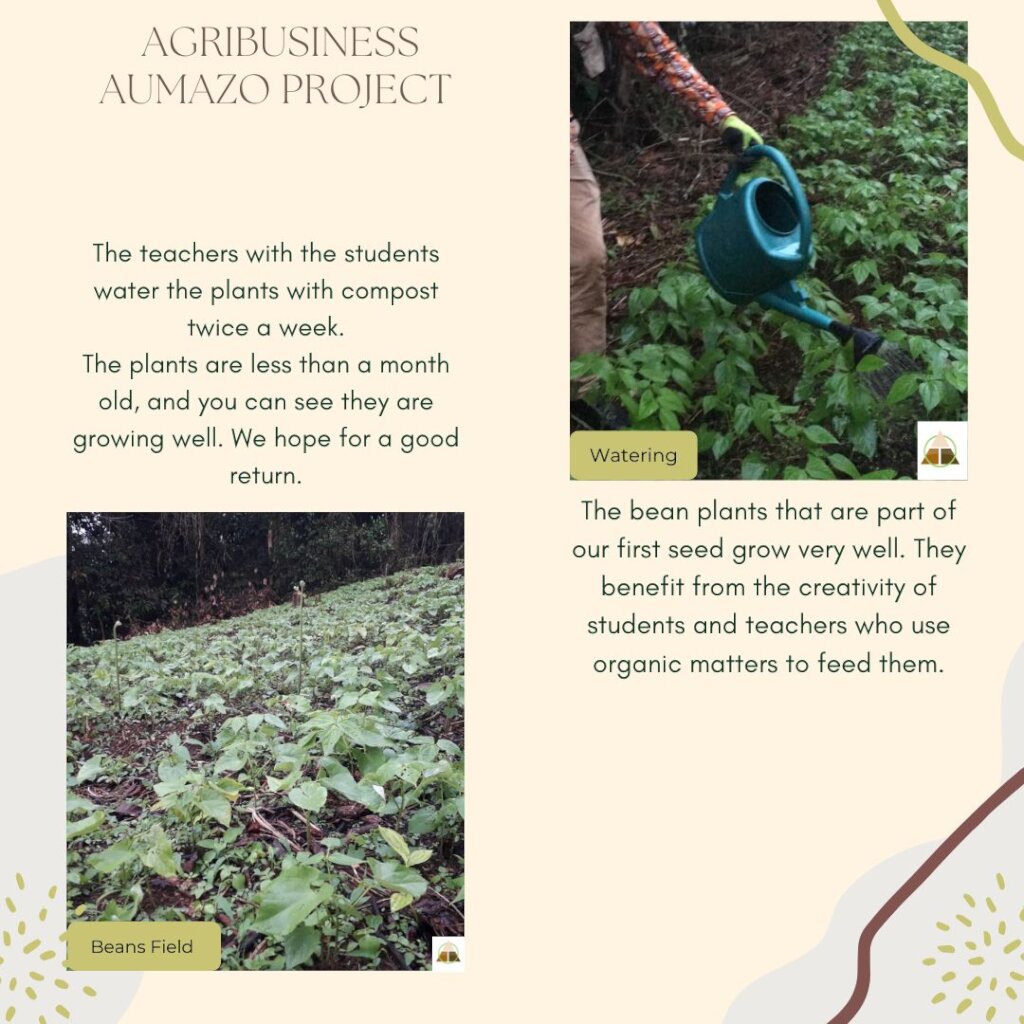 Thank you for your flawless belief in Aumazo's mission. We comprehend the depth of your commitment to our cause and do not take your devotion lightly.
Not only did you hear us last July 2022 when we presented the idea of our new project, Sustainable & Profitable Livelihood Program (SPLP), but you also listened to and trusted us.
Thiery, the English tutor in the Aumazo program, recently said, "We are having fun tutoring our girls. The Agribusiness project gave us a new approach to teaching and stimulated our curiosity." Unity and ambition have become the new normal at Aumazo because beans are growing on the field, as you can see in the pictures.
Your continued support has been instrumental in making this shift and stimulating growth. We count on you to continue to be the cornerstone of Aumazo's success this holiday season.You have always done the right thing, and nothing makes us think that this will change soon.
Whether it's an ordinary day or during #GivingTuesday, which comes on November 29th, this year, you always remain committed to Aumazo's projects and their progress.
We thank you for believing in our cause and trusting us enough to earn your attention. You have never stopped listening to us.
Know that we are thankful for your steadfast backing.
Forever Indebted,
Jacqueline Audige and the Board