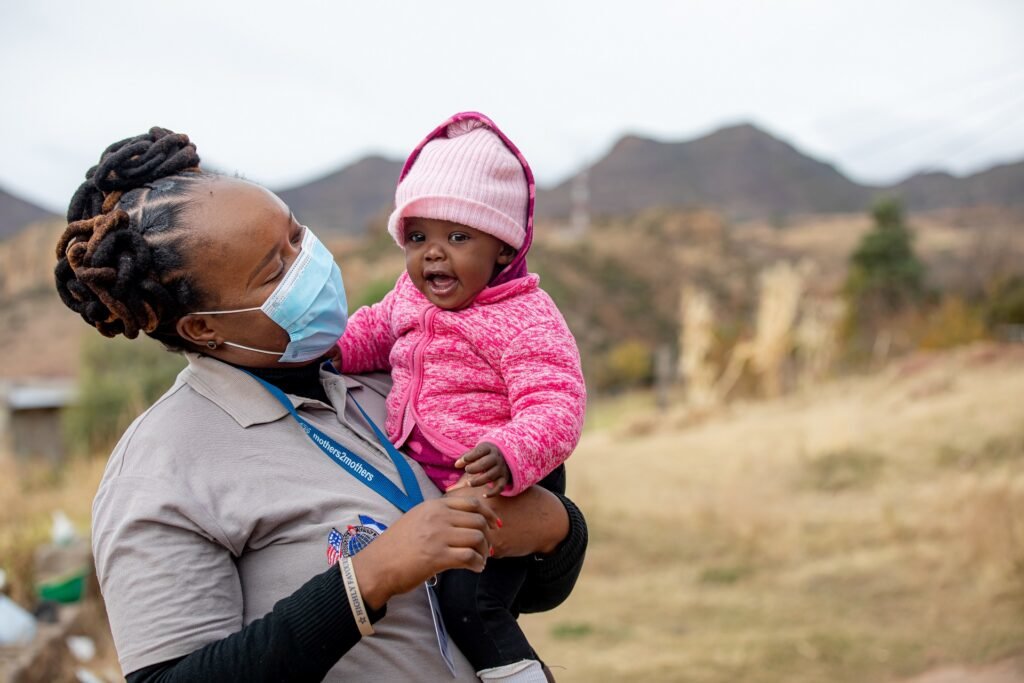 mothers2mothers is proud to share that—despite the disruption and fear caused by the COVID-19 pandemic—we have grown our reach and delivered excellent outcomes, including achieving the virtual elimination of mother-to-child transmission of HIV for enrolled clients for the seventh year in a row. Thanks to m2m's flexible model, the dedication and skill of our frontline teams, and innovations across the organisation, we have been able to advance our mission and weather the crisis of COVID-19—protecting our frontline staff and clients, while delivering innovation, growth, and impact.
We are also proud to have been able to maintain and protect meaningful jobs for African women living with HIV in 2020, providing much-needed income during a time of unprecedented economic crisis. As of the end of 2020, m2m employed 1,698 frontline staff members.
m2m's footprint is larger than it has ever been. We now work in 10 African nations across Eastern, Southern, and Western Africa. In 2020, we began full-scale implementation in Angola and Ghana, deepened interventions in Zambia, and recommenced operations in Tanzania.
Our client base grew as well. We enrolled 1,044,045 new clients directly into our programme in 2020, a 14% increase over 2019. We also broadened our client base in line with our commitment to increase access to healthcare for everyone—reaching 16% more children (ages 0-2), 31% more adolescents (ages 10-19), and 16% more young adults (ages 20-24), compared to 2019.
Significant Progress on the Journey to End HIV by 2030
One of the big highlights of the year is that we achieved virtual elimination of mother-to-child-transmission of HIV for the seventh year in a row for our enrolled clients, with an average rate of just 0.8% across three representative countries (Lesotho, South Africa, and Uganda), 1 well below the United Nations benchmark of 5% for virtual elimination. This is the first time this critical rate has dipped below 1%. The rate was also below national averages in Lesotho, South Africa, and Uganda.
We are grateful to our team, whose resilience and dedication has made these remarkable results possible. We thank our partners who have supported us on this journey. Together, we will deliver our vision of health, hope, and an HIV-free future.