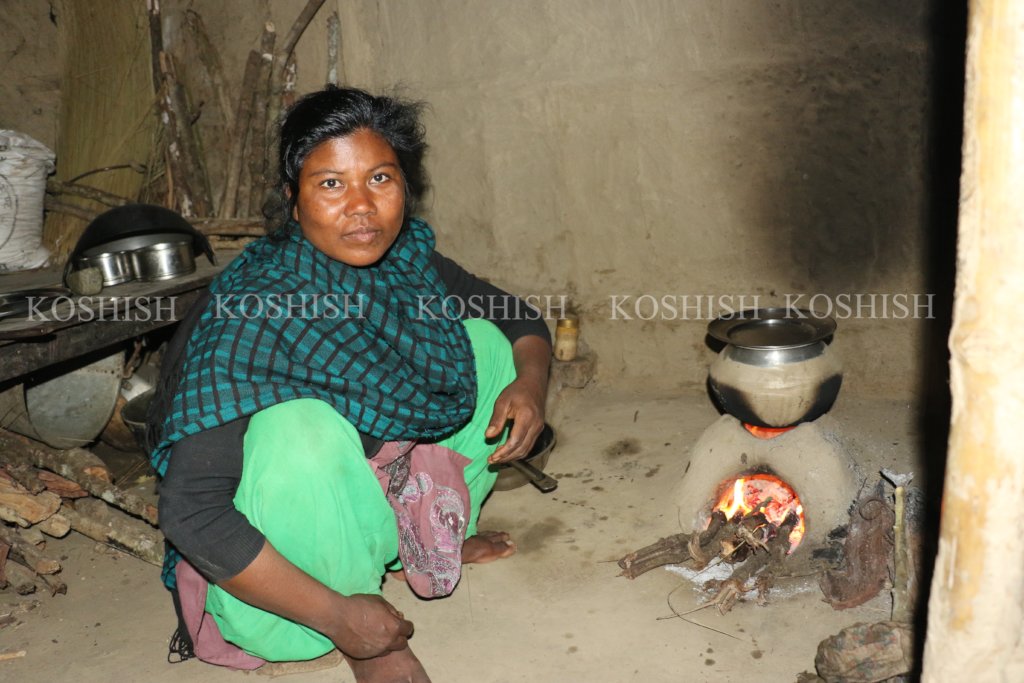 Progress Report
With the help of this campaign, KOSHISH has been able to provide specialized care to the women and girls who experienced violence and developed mental health and psychosocial issues (MHPSI). The outbreak of the COVID-19 pandemic created a barrier to provide services to women who required immediate psychosocial support. There was a high risk of transmission of COVID-19 with an enrollment of new beneficiaries in the transit care service center. Thus, KOSHISH established a holding center for minimizing the risk. The new beneficiaries are accommodated in the holding center for 14 days and shifted to the main transit care service center after confirmation of the COVID-19 negative test.
In three months period, KOSHISH has been able to provide psychosocial support to 17 women with mental health and psycho-social issues. Among them, 9 have been reintegrated into their own families and communities. They are in continuous phone follow-ups and it was found that their mental health condition is improving. During phone follow up it was found that all the beneficiaries are taking their medication regularly. Among 9 beneficiaries, 5 were found to be involved in household activities and income-generating activities while 4 are recovering. All the family members and community people of 9 beneficiaries are supported towards them. It was possible through psycho-education and awareness programs conducted by KOSHISH.
Women with a mental health condition are neglected and out of reach of services. KOSHISH was able to provide psychosocial support and specialized care to them through the generous support raised via The GlobalGiving. More women require specialized care and it would only be possible with more helping hands.
Success Story
Improvement in Mental health condition is only possible with support from family
35-years-old Sarita (pseudonym) was always a good wife, daughter-in-law, and mother. She did everything to make her family happy. For some time everyone worshipped her but once she started showing unusual behavior her family started avoiding her. They took her to traditional healers but there was no improvement in her condition. Her in-laws and husband started abusing her which made her condition worst. She was subjected to isolation. Her husband remarried and abandoned her.After 9 months of seclusion, her relatives informed KOSHISH and she was assessed and brought into transit home for short term residential care and psychosocial support.
In transit home, she was involved in psychiatric consultation and psychological interventions along with engagement in therapeutic activities. Slowly, there was an improvement in her mental health. She started showing enthusiasm to involve in recreational activities. She often expressed her wish to meet her small children. KOSHISH outreach team was continuously contacting her in-laws and husband for their support after reintegration. But they showed reluctance to receive her. During reintegration, the outreach worker visited her in-laws and husband and provided psycho-education. Her in-laws showed commitment to support her but her husband on the other hand was fixed with his decision of abandoning her.
During follow up, Sarita was found to be staying with her in-laws. They are looking after her children and her husband is staying separately with his second wife. She helps her mother-in-law in household works and also takes care of her children.
She expressed, "Though my husband is not with me, my in-laws choose me instead of their son. They are my family now and I will always stay with them."