Project Report

| Aug 28, 2023
Babies and Mums Helped By You!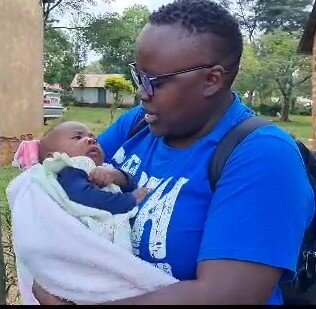 It's been a busy few months for babies and their mums, but thanks to you, we've been on top of it!
Your generous support has covered several emergency c-sections, childbirths with complications, and even an abandoned baby.
When those situations arise, they fall right in with every other medical need that comes to the hospital. If they don't have the ability to pay, they get turned away.
Fortunately, hospital personnel who know the work we do let us know about the need and get a confirmation for payment. Then they begin their care.
That is all made possible because of your support. Your gifts to the Urgent Medical Fund mean funds are ready and available as medical needs arise.
Recently a two-week-old baby was found and brought to the hospital. After their call to alert us of her need, funds covered the cost of her medical care. She had been left outside overnight and was suffering from pneumonia.
The ability to respond quickly to the situation probably saved this young babe's life. She is now totally recovered and placed in a loving home.
None of this is possible without your help and your gracious donations.
You are so important to us and I thank you so much for your support.
You are changing lives in Kenya!
Merry
Olalo of Hope - Kenya