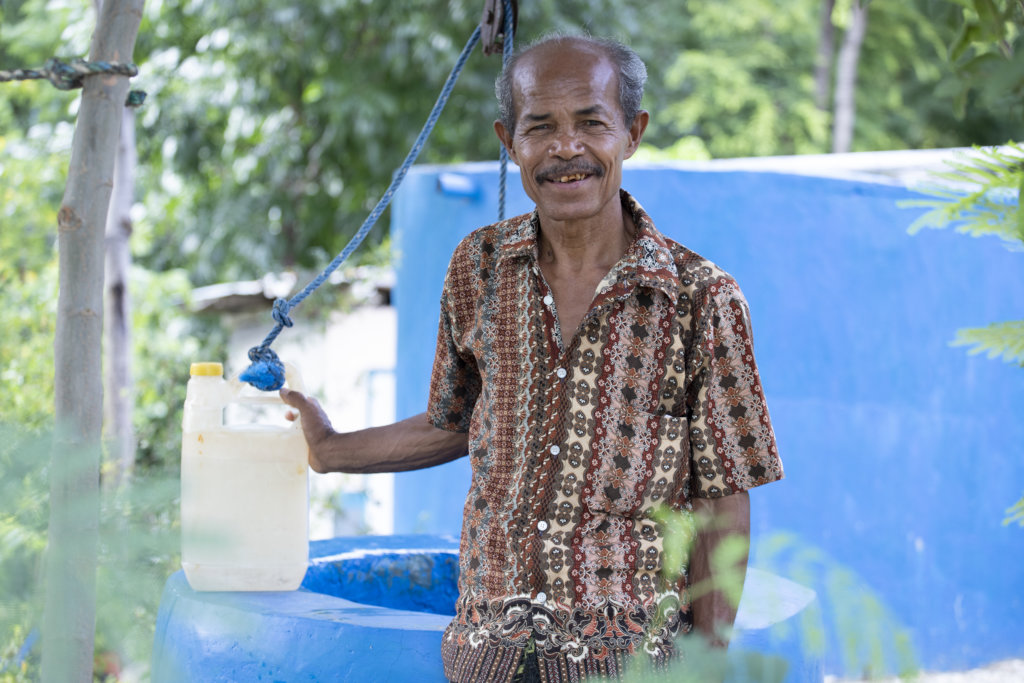 Jupiter is a 60 year old man living in the Oekiu village in Indonesia. Each year, his village suffers from the long dry season. But Jupiter found an opportunity in this challenge: he found that you can achieve big results when you start small.
In preparation for the dry season, Jupiter took the initiative to dig a well next to his house to create a source of clean water. Oekiu village, where Jupiter lives, is located in the Regency of Timor Tengah Selatan, Province of East Nusa Tenggara, and suffers from drought each year.

When Jupiter's well reached a depth of 24 meters and there was still no sign of water, he began to question if he should continue. Jupiter was afraid there would be a landslide as he lived up in the hills.
But Jupiter did not give up. He converted the failed well into a rainwater reservoir, coating the insides of the pit with cement and building a wall around the opening. He then diverted the rainwater to flow from the roof of his house directly into the reservoir. It worked.
One year after Jupiter started digging, the well was finished. Since then, he has been collecting water during the rainy season, and now has a water supply all year long. Jupiter is very proud of his well. He was able to address the impacts of the drought on his own. Jupiter uses the water for household needs and to feed his animals. During the dry season, his house became the only house with plants in the garden, while his neighbours struggled to obtain clean water.
In 2011, CARE's Partners for Resilience (PfR) program began implementing activities in Oekiu. Inspired by the good practice of Jupiter, PfR encouraged the replication of his efforts through village development policies.
Together, CARE and Jupiter advocated for more wells in the village. As a former village head and chair of the group of indigenous leaders in Oekiu village, Jupiter has considerable influence.
In 2015, the procurement of materials to build wells using the Indonesian Village Fund was approved. Today, 97 wells have been built in the village. The government helps with the funding for cement, buckets, blocks, and ropes. But digging the wells is done by the villagers.
Although he has already achieved a lot, Jupiter is eager to do more. He is still advocating for the construction of more wells in the village and he is waiting for this year's funding.
The wells in the village brought a lot of benefits for the community. For example, women no longer need to go far to gather clean water. Now, they can access clean water from their own village, usually from their own backyard.
Jupiter proved that just one person's idea can have a big impact.
SOURCE: https://careclimatechange.org/wp-content/uploads/2019/05/Bend-Not-Break-.pdf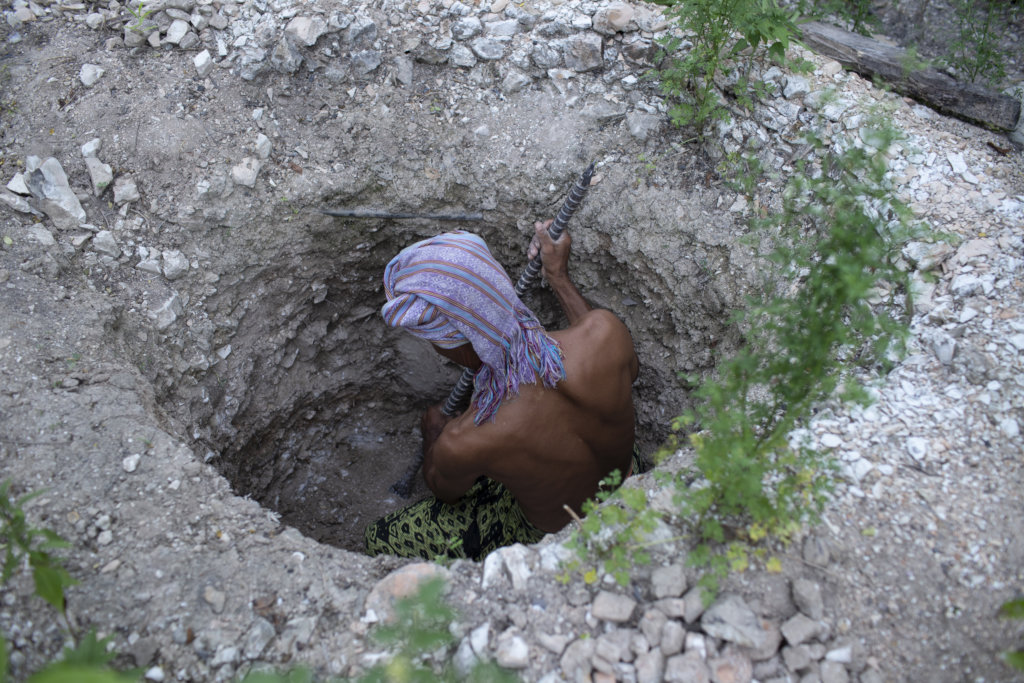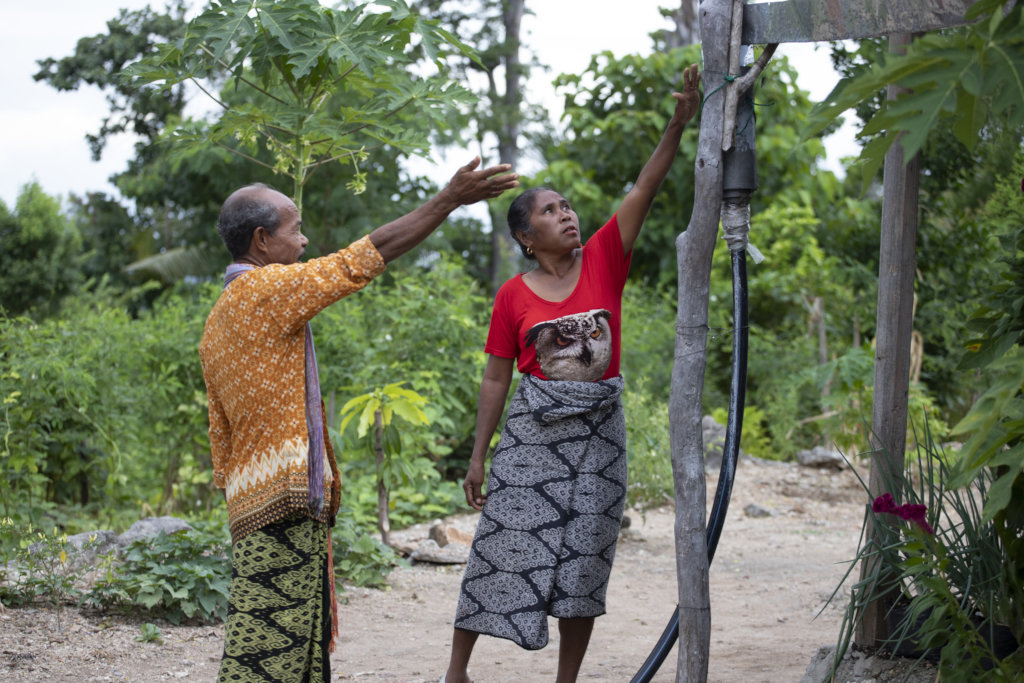 Links: