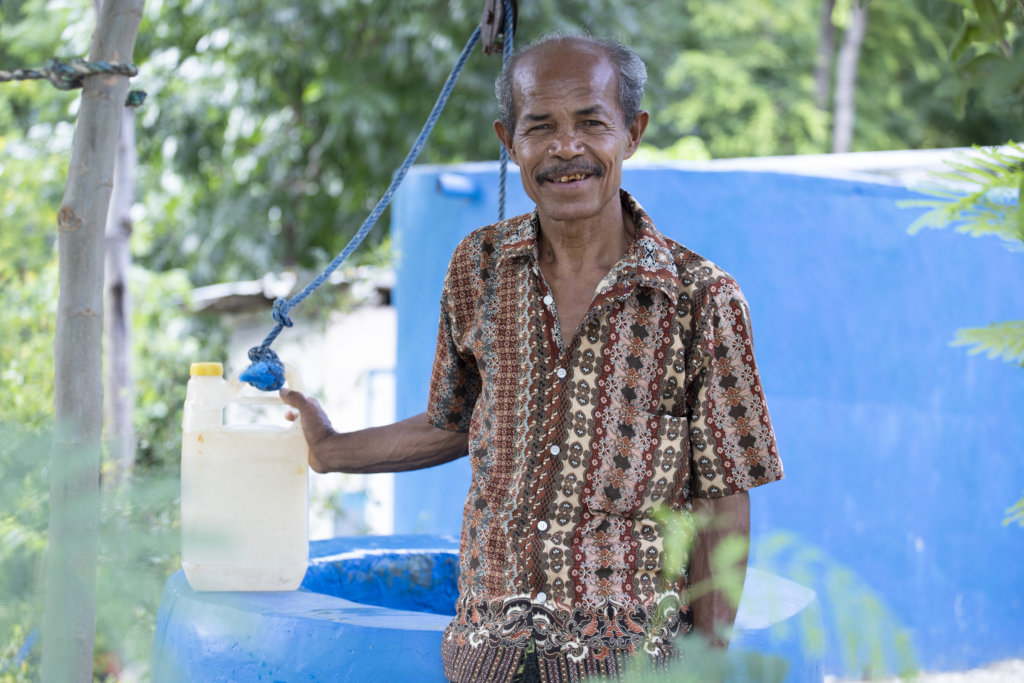 Most vulnerable are not left behind when their voices are included in decision-making
GENEVA. 15 May, 2019. In the advent of the Global Platform on Disaster Risk Reduction (GPDRR), CARE releases a new publication, We Bend, We Do Not Break. The publication features some of the most poor and marginalized who have become leaders in climate change adaptation and disaster risk reduction. This publication features inspirational stories of resilience from protagonists on the ground in Ethiopia, Indonesia, Guatemala, Mali, Philippines, and Uganda.
Annisa Srikandini, Country Lead Partners for Resilience Alliance, CARE Indonesia, said: "It is essential that efforts to address disaster risk reduction link local activities with global processes, such as the GPDRR. If we do not directly engage communities, then we fail. We must empower those most vulnerable to disasters and the climate crisis. The publication, 'We Bend, We Do Not Break,' personifies hope. We have the solutions and we have examples of success - now we must urgently increase the scale of these efforts."
The poorest people in the most vulnerable countries suffer disproportionately from disasters and climate change impacts. Disasters wipe out hard-won reductions in poverty and communities are caught in a vicious circle where poverty creates vulnerability, and disasters and climate change impacts increase poverty.
Bart Weijs, Program Manager for Partners for Resilience Alliance, CARE Netherlands said: "Rather than continue to make empty and ill-conceived promises, governments must ensure resources are placed in the hands of those impacted on the ground. If we give the most vulnerable the resources and power to influence, then we can ensure decision-making at all levels is effective and inclusive - and that communities are truly resilient. It is time to stop speaking on behalf of those we're trying to help, and let them speak for themselves."
To read full report go to: http://bit.ly/WeBendNotBreak
These communities need the support from generous donors like you. Thank you for empowering them to bend not break in the wake of disasters.
SOURCE:
https://www.care-international.org/news/press-releases/communities-bend-they-do-not-break-in-the-face-of-disaster-and-climate-change