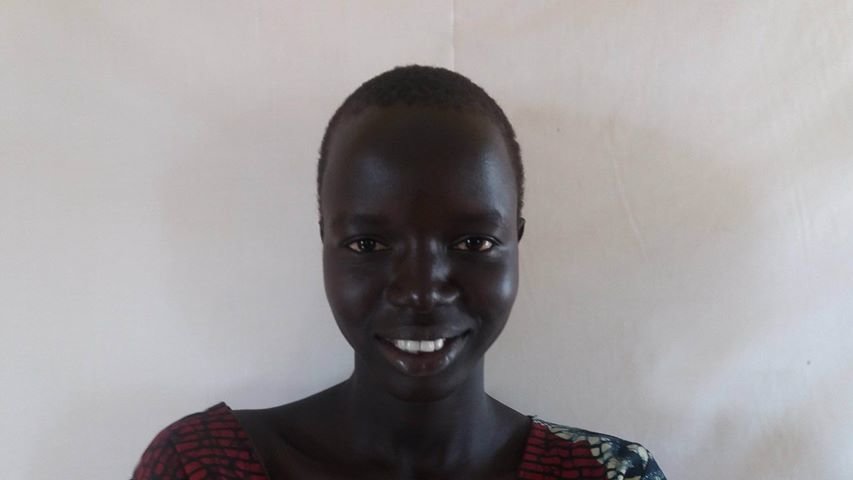 In the US, we just celebrated Thanksgiving. We on the PESS team were remembering things and people to be thankful for. Akuot is one! A current PESS student, here is some of her story.
Akuot is 17, lives in Bortown, South Sudan, and receives school support through PESS. Akuot is a peacemaker in her class, settling disputes between classmates and promoting unity among students. What an example – in a country with such a violent history of civil war, often growing out of tribalism! Akuot sets an example for other students to follow by engaging in thoughtful discourse and promoting ethical treatment of peers. A bright and talented member of her school's journalism club, Akuot recognizes the harmful impacts of early and often forced marriage. She promises to continue the fight for girls' rights after graduation. Akuot plans to pursue a career in child protection so that she can help to make South Sudan a safer place for children.
South Sudan is one of the most challenging environments in the world – according to many who report on world affairs. Public education is substandard, while decades of war have made it impossible for many to survive, let alone progress in their education. The only way South Sudan can move beyond its troubled history is through efforts of brave girls like Akuot. Educating these courageous young women is critical to South Sudan's success. We are thankful for Akuot, and we hope you are too. She's amazing!
School just let out in Bortown for the holidays, and for those in their 12th year, this is the end of high school. PESS will be cheering on 14 graduates as they take their comprehensive exams over the coming weeks. The students need to pass these exams in order to officially graduate and be able to go on to advanced education or to prove their status when seeking jobs. As we move into the new year - 2020, we will continue to support 55 students in their educational efforts and will add more as funding allows.
The scholars, staff, board, and volunteers at Project Education South Sudan deeply appreciate you and your ongoing interest and support. Your financial support is what makes the achievements of girls like Akuot possible. All of us wish you a warm and happy holiday season.