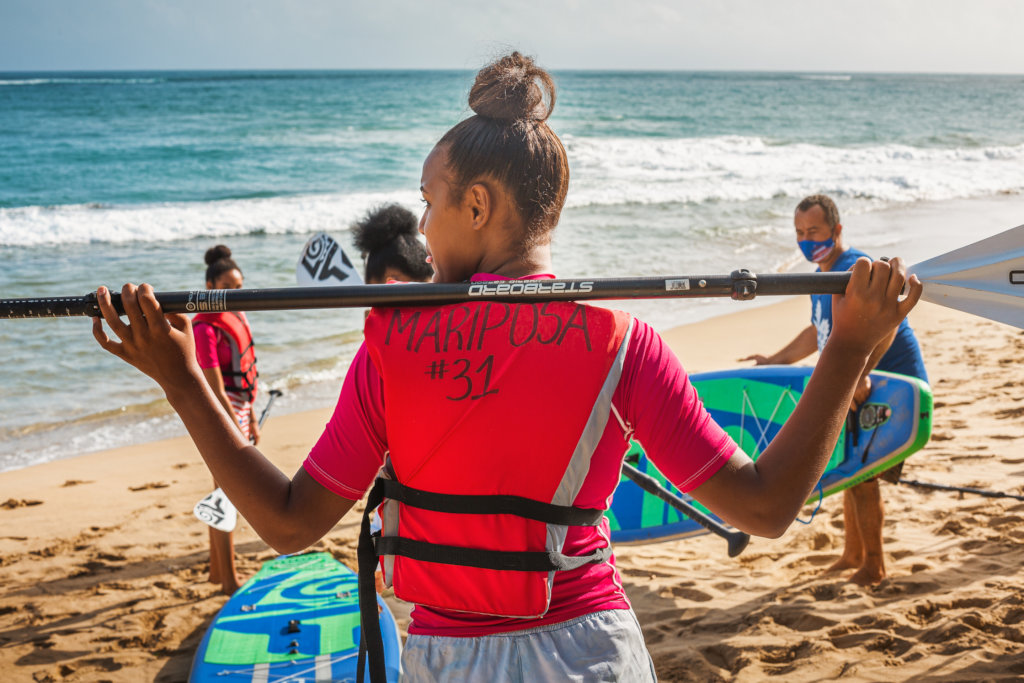 Over the years you have supported the young women at the Mariposa DR Foundation to become leaders in their community. Through our programming they have emerged as scholars, environmentalists, vivid storytellers, artists, citizen scientists, mentors, talented athletes, and competent makers.
These young women, these incredible leaders of our community, are facing the biggest obstacles they have seen in their short lives. Their schools are closed, they have food insecurity, accessing healthcare is challenging, and they face the risk of increased gender-based violence. They have to stay distanced from their friends and they feel isolated. There is also the mental stress of living in close quarters with family members who may not be taking precautions. They have a lot going on in their lives.
For this reason we believe that ocean accessibility is one essential element to maintaining the mental health of the Mariposas as they feel more and more isolated. As is true in every community, stress levels are high as they try to cope with the challenges they face. Many of us can relate to the need to be near water to center us, to offer us a respite from the world, to give us perspective, and to move our bodies. Now more than ever it is vital to get the Mariposa students safely to the beach and out on the water surfing, SUPing or swimming. This requires significant planning and logistics to make sure the Mariposas can remain physically distant in vans and that we have more qualified staff for the much smaller groups, but it is absolutely worth it.
While the Mariposa DR Foundation ship is currently hove-to, we have learned a lot about this storm and are ready to start navigating again (with a reef in the sails for sure). We plan to keep this momentum so that even if we are moving slowly, we are not moving backwards. In order for the Mariposa students to continue to break the cycle of generational poverty, it is essential for them to have the physical and mental capacity to be leaders during this challenging time. The basic needs of the young women must be met first and foremost. It is essential for us to protect the investment we have made until these young women can take the helm again when this storm has passed.