Project Report

| Dec 27, 2017
It Takes a Village! A Mariposa Village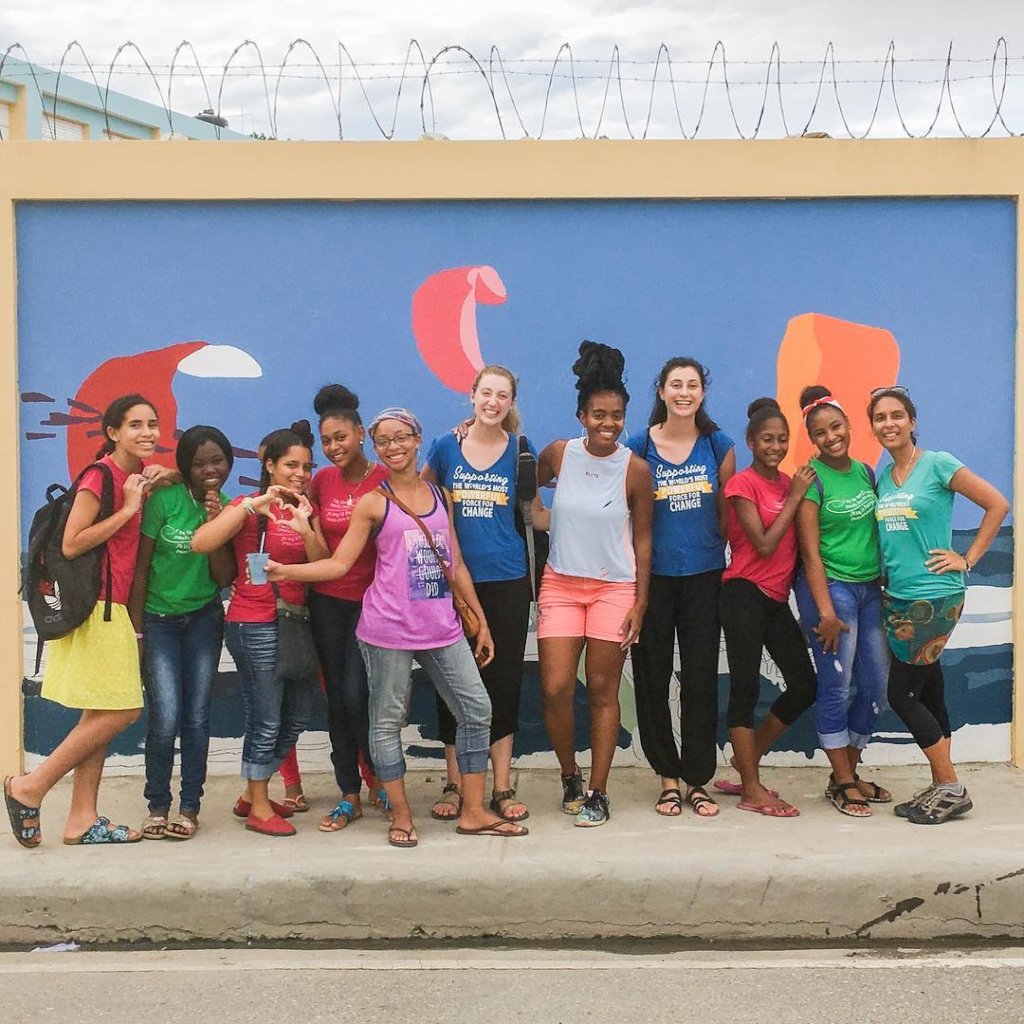 This fall, the incredible Mariposa girls led more than 500 children and 100 community stakeholders in a city-wide mural project entitled, "It Takes A Village." In partnership with international artists, local educators, Cabarete public schools and the U.S.Embassy, the Mariposa Foundation sponsored two community murals and a series of workshops, transforming the city inside and out! This unprecedented collaboration brought the streets to life with color and united the whole community together in support of Cabarete's young people.
Mariposa's reach extended wide. Public school students across all grade levels joined the Mariposa girls and international artists in brainstorming ideas, creating designs and painting the murals. The result was a truly inclusive final product that everyone felt ownership for! The project ran during the 16 Days of Activism Against Gender-Based Violence, which is an international campaign to challenge violence against women and girls. The campaign runs every year from 25 November, the International Day for the Elimination of Violence against Women, to 10 December, Human Rights Day. This initiative aimed to empower at-risk youth to use art as a tool for expression, creativity and voice. Through community workshops, centered on values and empowerment, Mariposa emphasized art as an alternative to violence and risk-behavior activities.
Muralist Xavier Ringer and mosaic artist Annemarie Zwack guided the Mariposa girls and the children of Cabarete in values-centered workshops in order to create a mural design that represented the community's vision. The Declaration of the Rights of Children written in Creole, English and Spanish was featured in the mural. The trilingual narration reflects the unique make-up of Cabarete, which is a melting pot of Dominican, Haitian and other international cultures. In a country that has historically been unaccepting of their Haitian neighbors, the children's high regard for their diverse heritage displays hope for a more peaceful and united future. The Mariposa girls' pride in leading their peers into a different future is evident in their wide smiles!
This December, we reflect on how much the Mariposas have grown and accomplished. At the unveiling of the mural project, the Mariposas celebrated with a grand performance, featuring song, dance and theater. Artist Annemarie shared about a special part of the mural, "This mango tree and the fruit it offers represent the growth and cultivation that the Mariposas have undertaken in pursuing their education. 'Siembra tu futuro!' / 'Sow your future!' is a theme they identified for this mural." In a town where a young girl is more likely to become a teenage mother or bride than finish high school, the Mariposa girls are changing that reality and reaping the rewards of their hard work.
It takes a village, but the future is bright for the Mariposas. Together, we can keep making this important work possible. Invest in a girl - she will do the rest!
With Gratitude,
The girls, parents, staff and volunteers