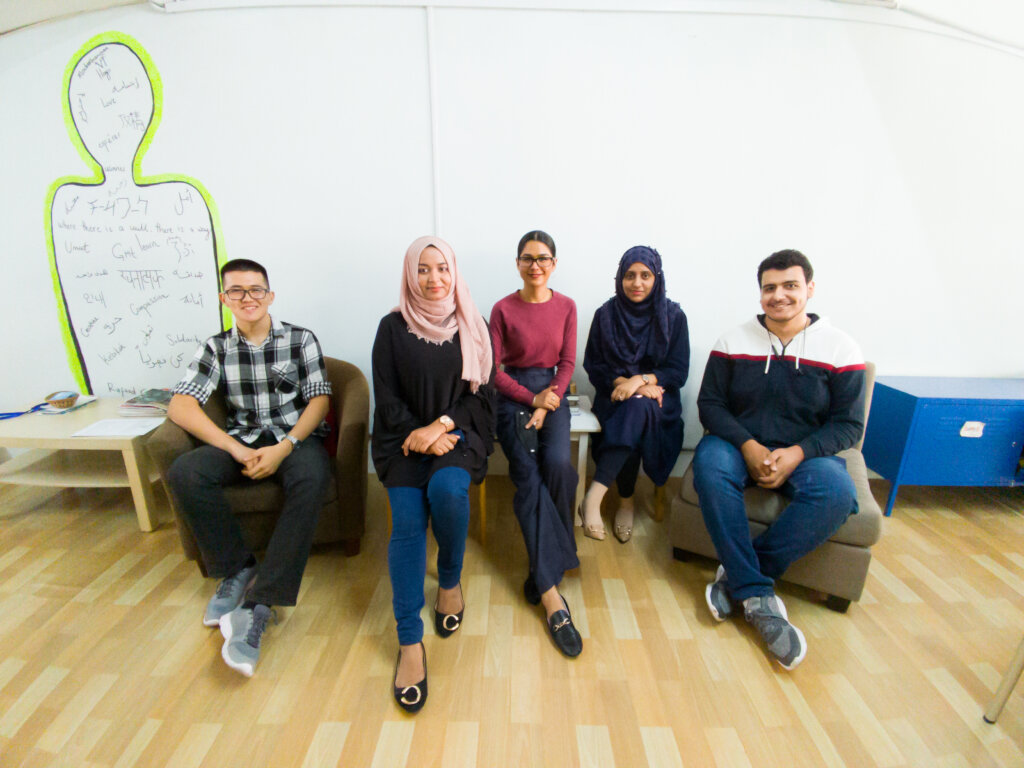 Over the last 2 months, we have raised enough funds to sponsor the tuition for 2 Scholar's first year of education! This would not be possible without your support.
Fugee began its journey with the Scholarship in May 2021. In the last 10 months, we designed the scholarship framework, reached out to partners, sent out a call for applications and conducted a very difficult selection process.
After all that effort, we are incredibly happy to introduce to you the first batch of the Fugee HiEd 2022 Scholars! These 5 Scholars each have their own unique stories and career paths ahead of them, which you are now a part of.
Three of our scholars are young women from Pakistan and the other two are young men from Palestine and Afghanistan. They each have their separate career paths in Artificial Intelligence, Law, UI/UX, Cybersecurity and Psychology.
It is fantastic to see how these bright young minds of varying disciplines are dedicated to their education and are taking control of their future. Though they are different in many, many ways, they still share the same passion to the refugee community and aspire to continue to use their voice for empowerment.
Below you will find the short profiles of each of our Scholars. We hope you can spend a few minutes of your time reading about who you've impacted and what it means to them.
We also invite you to share our project and your experiences with your family, friends and colleagues. Your continued support is what will take us to the end of our project goals.