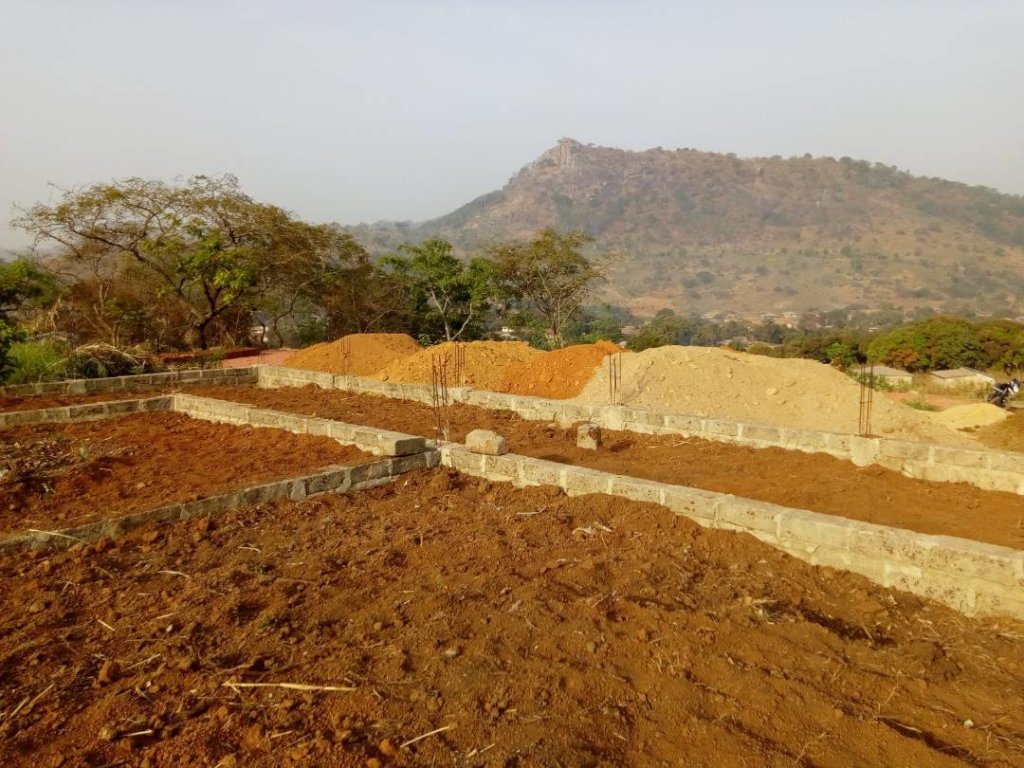 Hello everyone and happy 2018!
Thanks to your support as well as a generous grant provided by Sensi -- a supporter of technology and innovation in Sierra Leone -- we have begun construction on an Innovation, Computer, and Technology Center in Koinadugu District.
The center will be a place where students and community members can not only improve their computer skills, but it will also act as a gathering place and incubator for creativity and innovation. Many of you may be familiar with the idea of co-working or shared working spaces often utilized by tech start-ups and non-profit groups. We are excited to create this type of cooperative, innovative space for Koinadugu District!
The lab and computer spaces will also give us an opportunity to continue and expand our computer training workshops which we've organized for teachers, students, and for participants in our annual Science and Leadership Festival. In addition, the ICT center will act as a stepping stone for the creation of the University of Koinadugu as the space will provide necessary equipment as well as instructional spaces for future classes and workshops.
Attached you will find photos of the construction. The foundation is set and the first bricks are being laid!
Be sure to follow us on Facebook, Twitter, and Instagram for photos and more updates on our programs. You can also find more information about our projects at www.project1808.org.
Thank you for your continuous and generous support!
The Project 1808 Team -- Alhaji N'jai, Linda Vakunta, Diana Chioma Famakinwa, and Casey Kalman