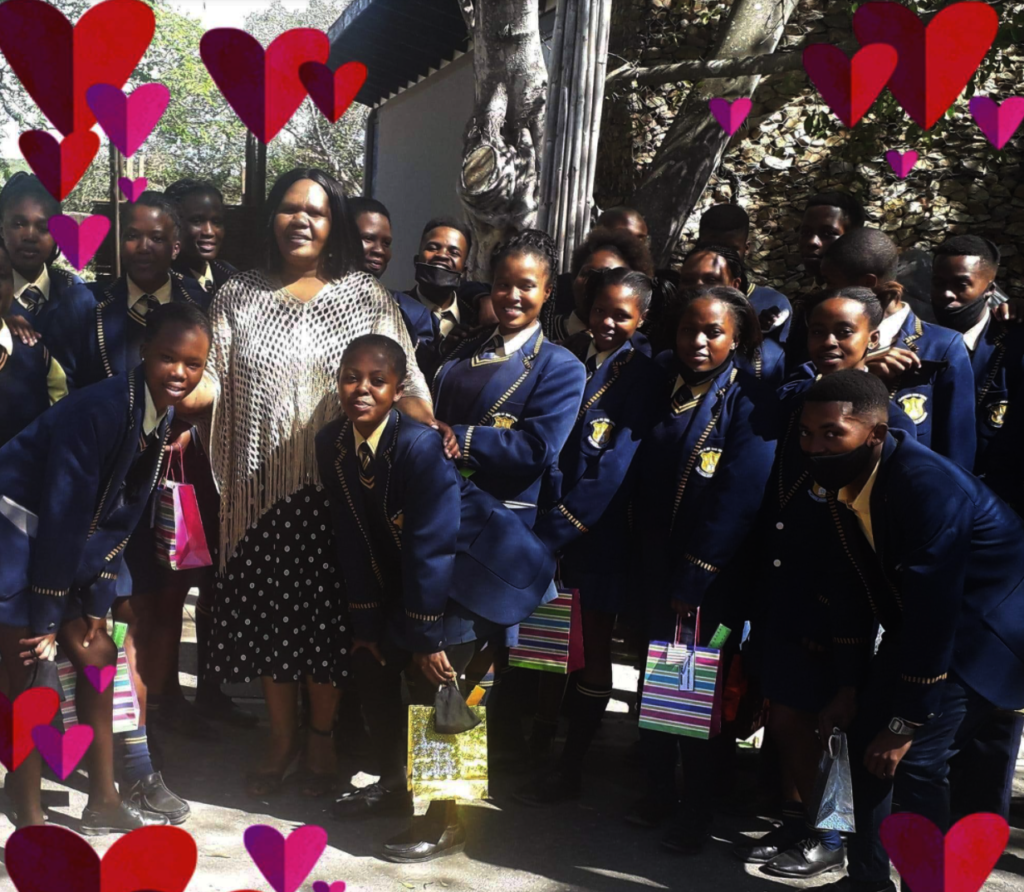 Dear Universal Promise Donors:
As part of our membership in GlobalGiving, we are asked to write quarterly reports to update you on the project to which you donated. We appreciate this opportunity to thank you, again, for your support of our efforts in South Africa and to share with you the status of the initiative.
We have been busy, despite the obstacles and sadness COVID-19 has brought to the world. Our South African friends have not been sheltered from the virus's attack. Several of them and their relatives have succumbed to the virus, leaving those who faced staggering challenges before COVID-19 with even greater trials. We have said goodbye to a Samkelwe Senior Secondary School (SSSS) English teacher, the husband of an SSSS administrator, the husband of a staff member at the guest house at which we always stay, and several friends and relatives of members of our Board of Directors.
Now, more than over, this project meets a great need: making available to those we serve the skills and resources to survive and then thrive.
As a result, Universal Promise has been working with USA-based and South Africa-based experts to expand the Arts, Self-defense, & Yoga Studio project to include a broader wellness focus. The enhanced program includes two parts.
THE FIRST PART is entitled THEMBA, a Xhosa word for hope, which stands for The Holistic Education of Mind, Body, and Attitude. The program seeks to address, in a sustainable way, the challenges associated with emotional, physical, and sexual health, including some of the very obstacles the poorest-of-the-poor are facing during the COVID-19 crisis.
With respect to food insecurity, for instance, the wellness program intends to install a massive permaculture garden at SSSS and provide training for upkeep, offer materials and instruction for home-gardening, bring in five-star Xhosa chefs from local restaurants and lodges to lead workshops highlighting nutritious options (and expose students to another career alternative), and launch a student showcase at the community hall, during which students would teach residents what they learned throughout the nutrition unit.
That is just one example of the hands-on, proactive, sustainable elements of the THEMBA curriculum. This multifaceted approach also surfaces when we explore a culture's impact on health; substance abuse; mental, physical, relationship, and sexual health; student leadership; and access to university, college, and technical school.
THE SECOND PART of the program is the SSSS after-school initiative, which will include chess, choir, coding, dance, debate, mathematics tutoring, Microsoft lessons, self-defense, sports (cricket, cross-country, netball, rugby, and soccer), and yoga & meditation. The aim is to provide an array of options to broaden outlooks and to make good use of idle time.
These remarkable options require funding, of course, so we have increased the budget for this project so we may acquire a project coordinator and activities leaders, purchase materials, invite guest lecturers, and fund field-trips, all of which will personalize the experience and bring it from the theoretical to the practical.
So, we thank you for your past support, would welcome your future support, and would appreciate your forwarding news of this project to colleagues, family, and friends who may, like you, be able to make a difference. Furthermore, if you work for a company that offers matching grants or has a philanthropic arm, we ask that you reach out to them, too, on our behalf.
While COVID-19 has halted the world in ways unknown in our lifetimes, it has also sent important messages about global inequities, racial disparities, and the importance of working for the greater good. We are hopeful that this past year of reflection will compel everyone to act with more empathy. As my dear mother was fond of quoting, "It is better to light one candle than to curse the darkness."
Sincerely yours,
Martha (aka Nobuntu) Cummings
Links: