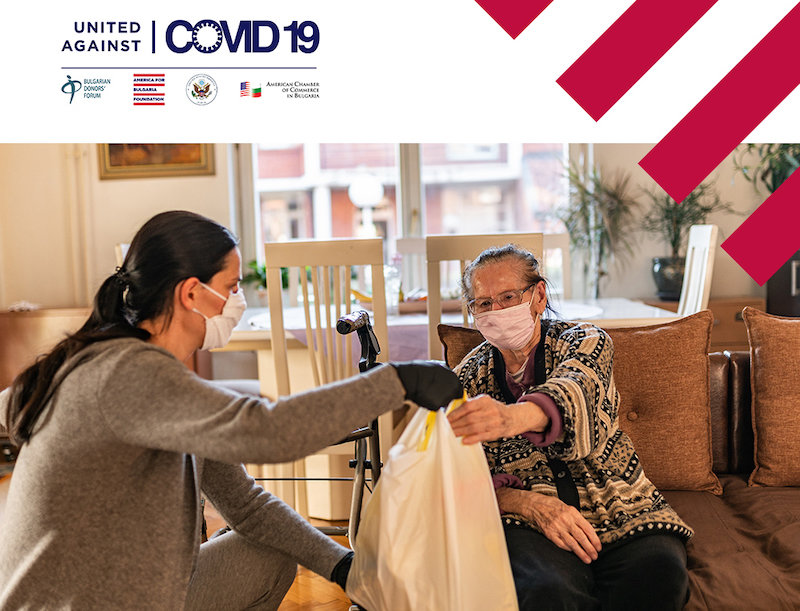 The United against COVID-19 Fund will provide financial support to 74 projects in more than 65 locations in Bulgaria following the first round of applications, which ended on April 16.
We wish to thank all the generous donors, who trusted in us and joined our efforts to support vulnarable communities across the country!
Thanks to you, we are able to support local hospitals, civic organizations, community centers, and social enterprises. A total of BGN 673,984 will be allocated among the projects. The maximum amount allocated is BGN 10,000.
Most of the funding will be provided to 25 municipal hospitals and medical centers in small towns to purchase medical and protective equipment to treat patients affected by COVID-19.
In addition, the Fund will support 24 nongovernmental organizations (NGOs) in villages and small towns. These organizations are helping the most vulnerable groups, including children as well as the elderly, sick, unemployed, and impoverished. The projects will provide food, medicines, and protective equipment to these populations.
The Fund will also help 12 municipalities, seven community centers, five micro-businesses, and one school to implement emergency measures against COVID-19.
United against COVID-19 was established in support for local communities in Bulgaria affected by the COVID-19 crisis. The Fund has raised 945,000 levs so far.
The Fund reviewed 437 applications from April 10 to April 16. Most of the applications (183) were from NGOs, followed by municipalities and community centers. Forty-three hospitals and 18 medical institutions also applied to the Fund. Most applications came from small towns.
You can find the full list of approved projects here: www.United4BG.org
As part of the second round, the Fund is still accepting applications until 6 pm on April 27, 2020.
Thank you again for joining the efforts of the many generous donors in Bulgaria and abroad!
Please share with your friends so that we can continue supporting those most in need in the current crisis.
Links: