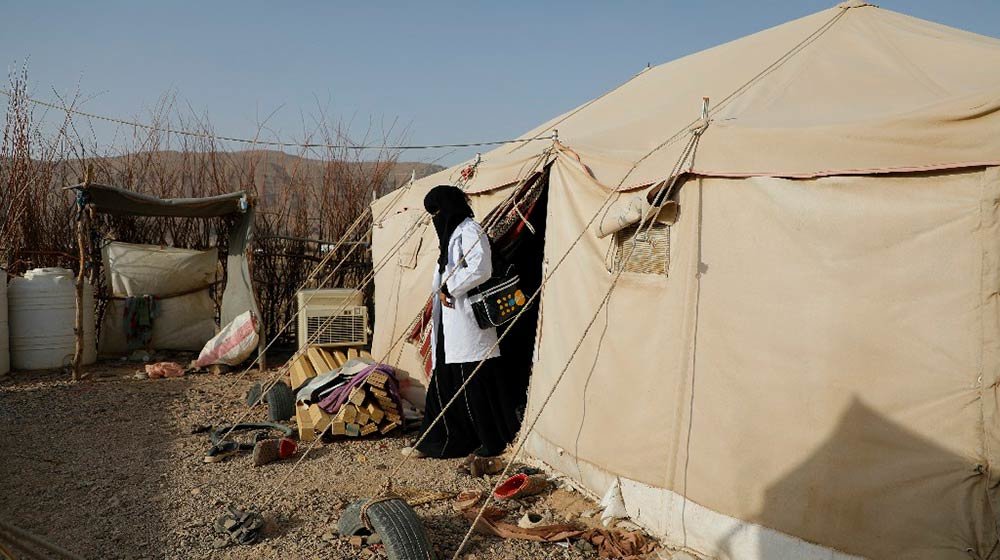 Before the war, Fatima's life was very different. She had a degree in clinical laboratory science, was happily married to her husband, and was raising three kids.
But, after her husband died in a bomb attack, Fatima took her children and fled for a displacement camp in the countryside. Fatima remembers, "I had no one to back me up or support me to alleviate my pain and grief."
$10 provides two pregnant women with emergency birth kits. The kit contains everything needed to ensure that women can safely give birth, even if they're on the move like Fatima was.
Sadly, once Fatima and her family arrived at the displacement camp, she became sick with COVID-19. She was quarantined in a local hospital, but the isolation was crushing. Fatima said, "I felt so lonely and dark... I was struggling to save my life to go back to my children."
Thinking of her children gave Fatima the strength to recover. Back in the displacement camp, she was able to receive sexual and reproductive health care from UNFPA and her son was treated for his own sickness.
$48 provides 40 women, including women in displacement camps like Fatima, with injectable contraception, so they can decide if and when to have children.
UNFPA is supporting 105 health facilities in Yemen, just like the one Fatima received care from. The work is incredibly challenging and the conflict has left UNFPA as the only provider of sexual and reproductive health care in the country. Fatima says that even though the pandemic and the war have proven that she is capable of more than she could ever imagine, she still dreams of moving back home with her children. "I hope, one day, the pandemic and war will perish from my country."