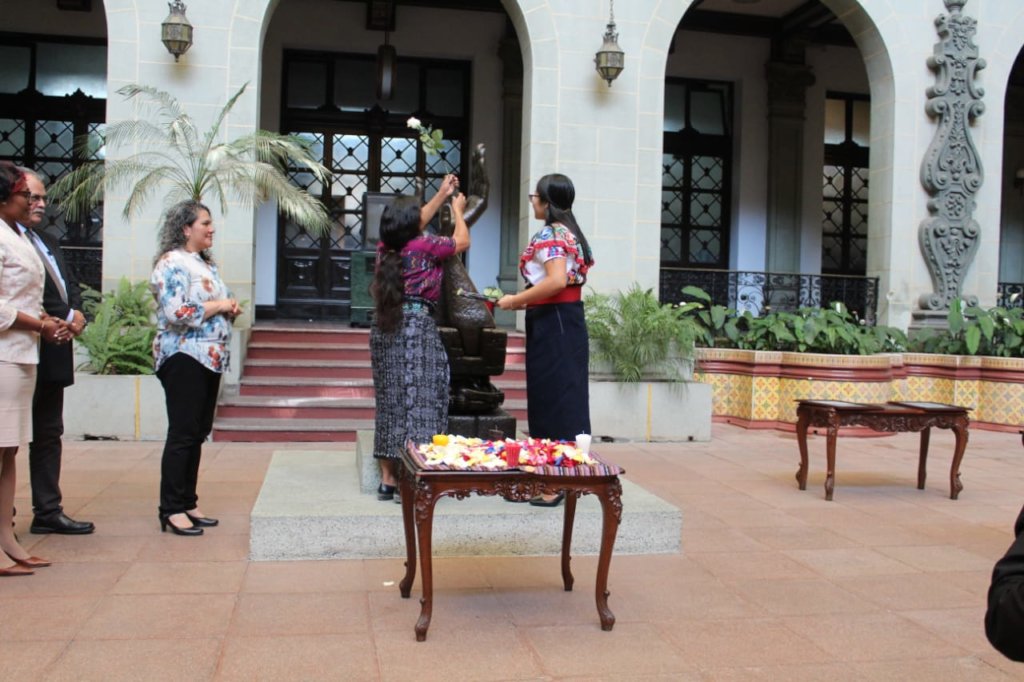 The 25th of february is a special day in Guatemala. It's the day when we remember the tragic human rights violations happened during the armed conflict, lived between 1960 and 1996.
The Guatemalan Congress created this conmemoration, to honor the publication of the Truth Comission, on February 25th, 1999. Since 2008, this legislative decree order to the ministries of Education and Culture to conmemorate the date in the national level, and specifically to the Ministry of Education, to teach about the causes and consequences of the armed conflict and the contents of the Peace Agreements. That's why our exhibition has received thoussands of students in the months of February and March, during the past years and the current.
The Ministry of Culture, itself, offered an oficial conmemoration in which invited our institute and the Museum of the Community of Rabinal (one of the towns which suffered the worst human rights violations during the onflict), to change the "Rose of the Peace" into the main hall of the National Palace.
This commemorative act was an opportunity to reiterate our willingness to add to the educational efforts that different actors make to ensure spaces for the understanding and reflection of the serious human rights violations that the armed conflict that we lived as a society for 36 years entailed.
Understanding the causes of the problems that we live in the present, must be one of the pillars that support the education of citizens committed to peace, and in learning about that past it is vital to learn to listen, understand injustices, identify how the grievances and violations of the rights of the people were committed, and especially, have solidarity with the victims and their struggles to know about their missing relatives or the search for justice for the grievances they suffered.
______________________________________________________________________

El 25 de febrero se conmemora en Guatemala como Día de la Dignidad de las Víctimas del Conflicto Armado, pr ser la fecha en que fue entregado el Informe de la Comisión para el Esclarecimiento Histórico.
La conmemoración surge por un decreto legislativo del Congreso de Guatemala, que ordena a los ministerios de educación y cultura a conmemorar la fecha a nivel nacional, pero específicamente, al Ministerio de Educación, a enseñar sobre las causas y consecuencias del conflicto armado y el contenido de los acuerdos de paz, razón por la cual miles de jóvenes han visitado nuestra exposición durante los pasados años y el actual.
Como partede la conmemoración oficial del Día de la Dignidad de las Víctimas del Conflicto Armado, este año el Ministerio de Cultura y Deportes de Guatemala, junto al Museo Comunitario de la Memoria Histórica de Rabinal, a realizar el cambio de la Rosa de la Paz, en el Patio de la Paz, del Palacio Nacional de la Culura.
Este acto conmemorativo fue una oportunidad para reiterar nuestra disposición de sumamos a los esfuerzos educativos que diferentes actores hacen por asegurar espacios para la comprensión y la reflexión de las graves violaciones a los derechos humanos que conllevó el conflicto armado que vivimos como sociedad durante 36 años.
Entender las causas de los problemas que vivimos en el presente, debe ser uno de los pilares en los que se apoye la educación de ciudadanos comprometidos con la paz, y en el aprendizaje sobre ese pasado es vital aprender a escuchar, entender la injusticias, identificar como se cometieron los agravios y las violaciones a los derechos de las personas, y sobre todo solidarizarse con las víctimas y con sus luchas por la conocer sobre sus familiares desaparecidos o la búsqueda de justicia por los vejámenes que sufrieron.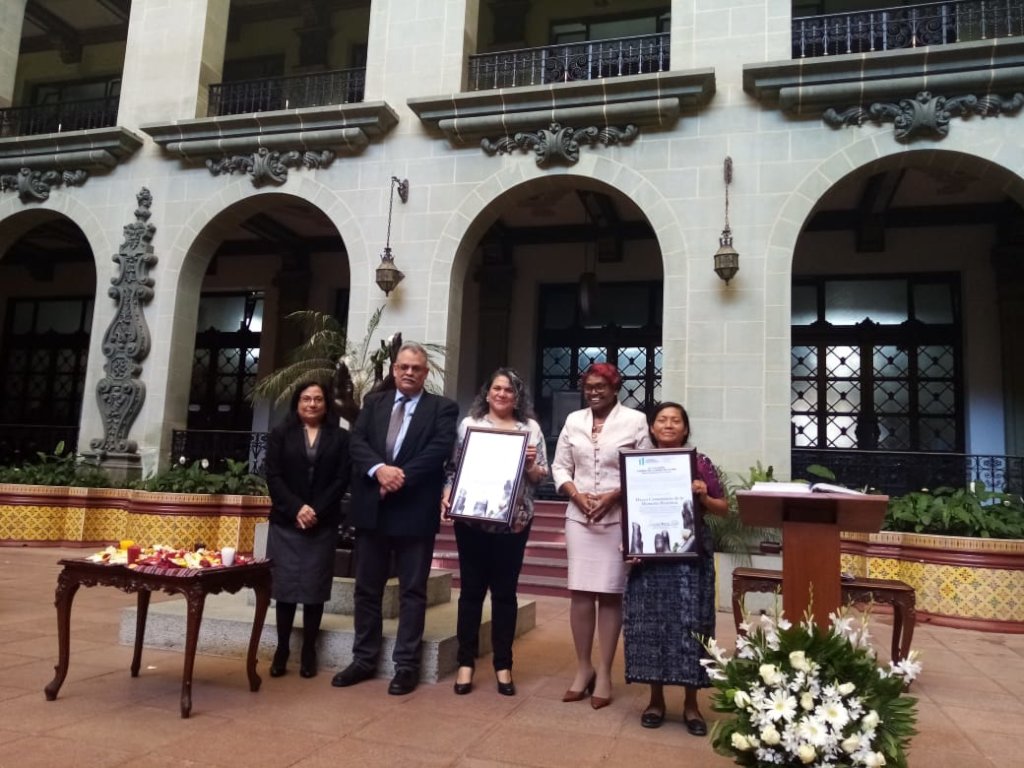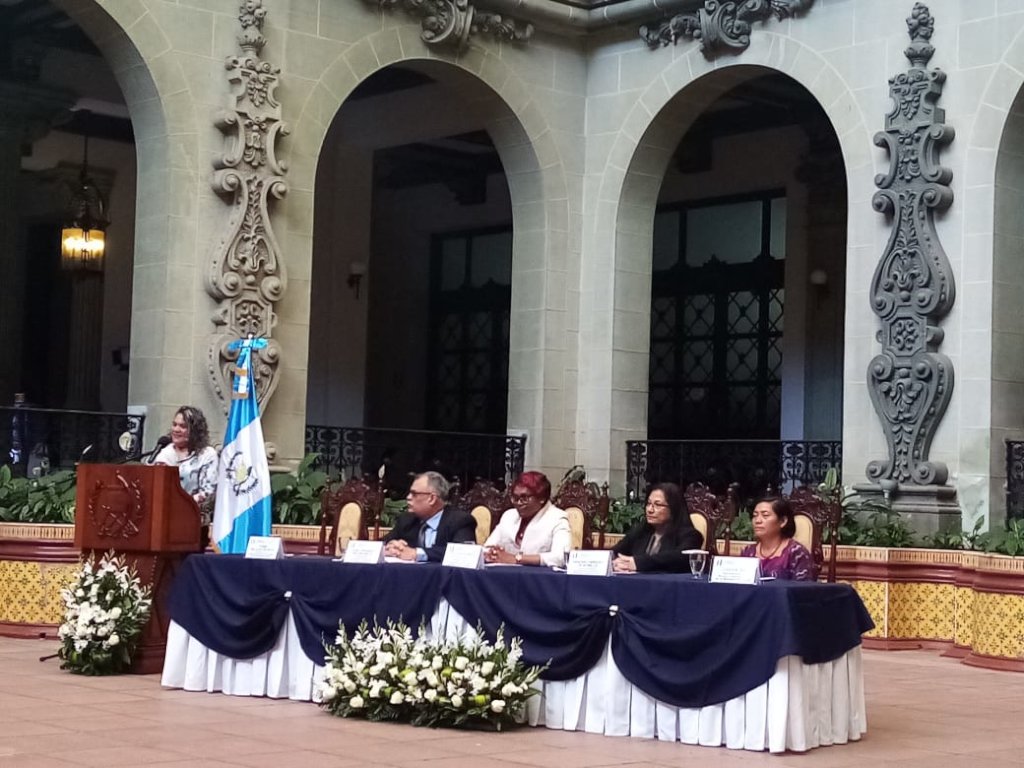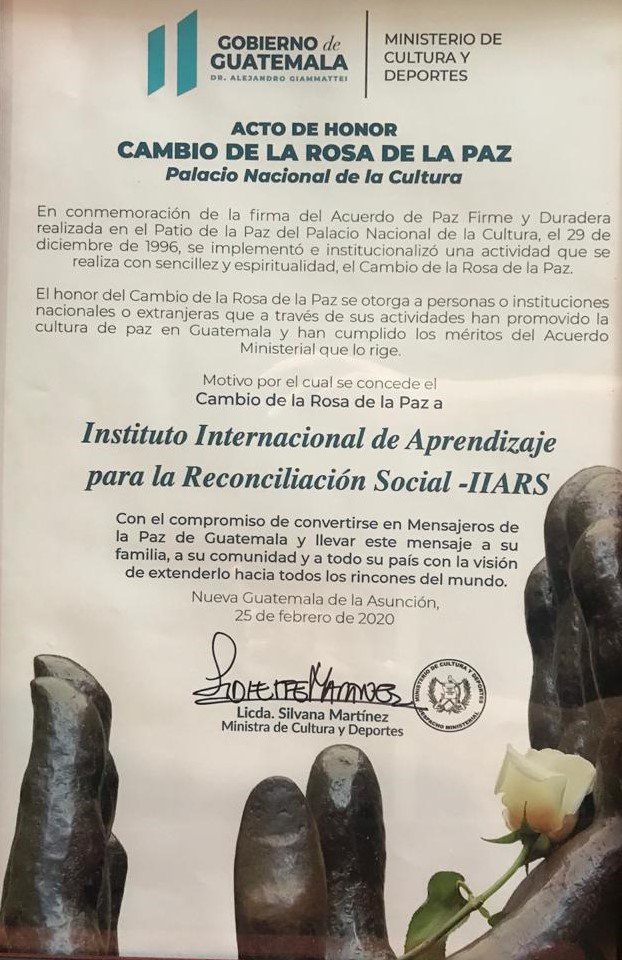 Links: