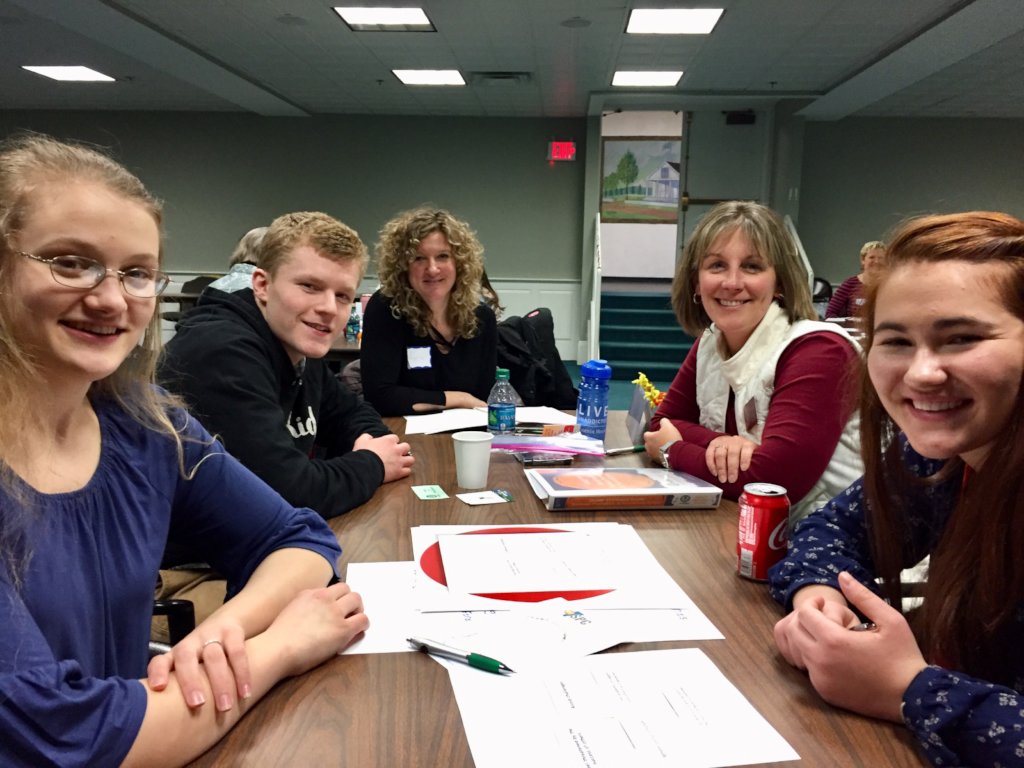 Many parents and caregivers wonder whether they should talk about suicide with their teenagers—and if so, what they should even say. Kerri Nickerson from SAMHSA's Suicide Prevention Resource Center (SPRC) says that talking about suicide and mental health can actually help promote help-seeking and resilience among teenagers.
There are lots of benefits in engaging in these conversations. One benefit is that they build connectedness, which is a known protective factor against suicide. Connectedness refers to the number of meaningful relationships a teen has with caring adults, caregivers, or peers—people in their life who would take conversations about suicide and mental health seriously. In 2011, the Centers for Disease Control and Prevention identified connectedness as its strategic direction for addressing suicide.
Because suicide is complex, no one strategy will prevent all suicides. Instead, it's important for communities, schools, health professionals, parents, and other loved ones of youth at risk for suicide to work together.
Schools are in a unique position to promote help-seeking and positive mental health of their students. One way some schools, and those working with schools, have done this is to use messaging that focuses on promoting hope and help-seeking. Stories about teenagers who were struggling and reached out for help successfully or a particular teenager who helped a friend in need can be really powerful. They can also counter the narrative that teenagers can't do anything about suicide. Many teenagers encounter struggles in their lives—but stories of hope and resilience show that help is available and recovery is possible.
That is why programs such as Umatter for Schools and Umatter for Youth and Young Adults (Umatter YYA) are important resources within our communities. Another recent deployment of the Umatter for Youth and Young Adults program just concluded. Two local schools in Vermont gathered teams to implement the program with their students. After training in the curriculum, the students worked over several months implementing projects within their schools. A sampling of initiatives undertaken include:
Conducting a "Wellness Day" with workshops provided by over 12 community partners on topics such as positive psychology, careers in the mental health field, healthy eating and snacking, restorative justice and ending school violence, yoga, substance use, pet therapy, and mindfulness/awareness meditation.
Implementing a Capstone Project around Adolescent Depression and Suicide including a suicide prevention lesson plan that has become part of the mandatory freshman health curriculum.
Distribution of Crisis Textline Posters and tear-off sheets throughout the school.
Production of a short student film which was posted to YouTube.
Some lessons learned from the training are reflected in comments students made after the training:
"Talk to someone you trust about how you feel."
"It's not wrong to feel sad – feel the sadness to move beyond."
"Learn about others before you make judgments."
Every challenge is an opportunity to grow stronger."
Research indicates that programs that give people the tools to talk about suicide can reduce suicide. Programs that promote talking about mental health can save lives, especially when combined with other strategies -- but those programs must be sustained over time.
Our school and community partners in these implementations are eager to expand their work around positive mental health and wellness. With YOUR help, we hope to continue to expand our reach into schools and communities with our Umatter Programs – which provide students the tools they need to navigate life's challenges. Please consider a recurring donation to provide long term support of this program. Click on the "Give Now" button below.
To learn more about our upcoming Umatter trainings, click on PDF link to a training brochure below or visit our website at http://healthandlearning.org/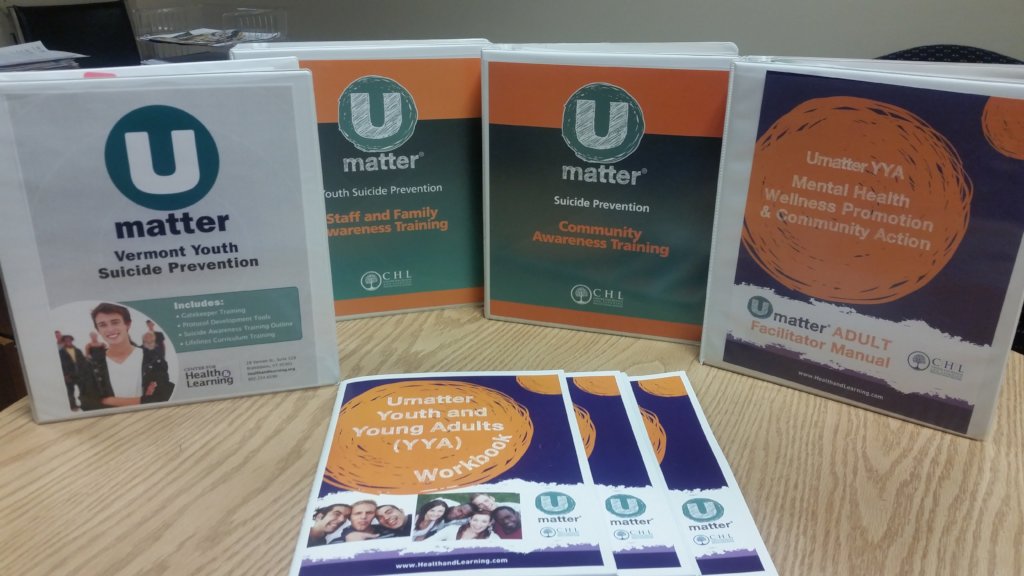 Links:
Attachments: