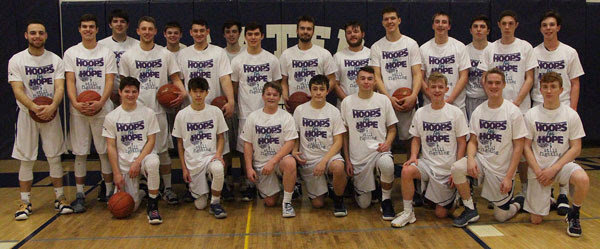 CHL offers Umatter "Training of Trainers" in Grand Isle County
People are more likely to reveal their despair and intent to hurt themselves to the supportive people around them. When prepared, youth, adults, and professionals can respond correctly when anyone needs help. Umatter Suicide Prevention "Training of Trainers" (ToT) trains participants to identify, intervene, and get help for dealing with suicidal ideation.
The Center for Health and Learning provided a Training of Trainers to 12 community members from the Abenaki Nation of Missisquoi in Grand Isle County. This ToT was provided as part of "Connecting Rural Communities"—a grant from the University of Vermont's Collective Impact fund.
For Connecting Rural Communities, CHL, Northwestern Counseling and Support Services (a mental health provider in Grand Isle County) and the Parental Advisory Committee (a committee comprised of Abenaki parents, elders, students, and teachers which oversees educational and cultural supports for Abenaki children in area public schools) partnered to do an assessment of suicide safer services in Grand Isle. CHL has applied for funding to continue the work of Connecting Rural Communities, and once funded, those who participated in the ToT will help train other professionals who come into contact with people at risk of suicide to recognize the signs and symptoms of suicidal ideation and learn when and how to help.
Thank you Fair Haven Union High School!
All of us at the Center for Health and Learning (CHL) and the Vermont Suicide Prevention Center (VT-SPC) are grateful to the students and teachers at Fair Haven Union High School for organizing their Hoops for Hope fundraiser to support the work of the VT-SPC and programs like Umatter.
Their hard work and dedication raised over $4,400 and helped increase important awareness about suicide prevention.
Help us continue this important work by making a recurring or one time donation so that we can reach more communities.