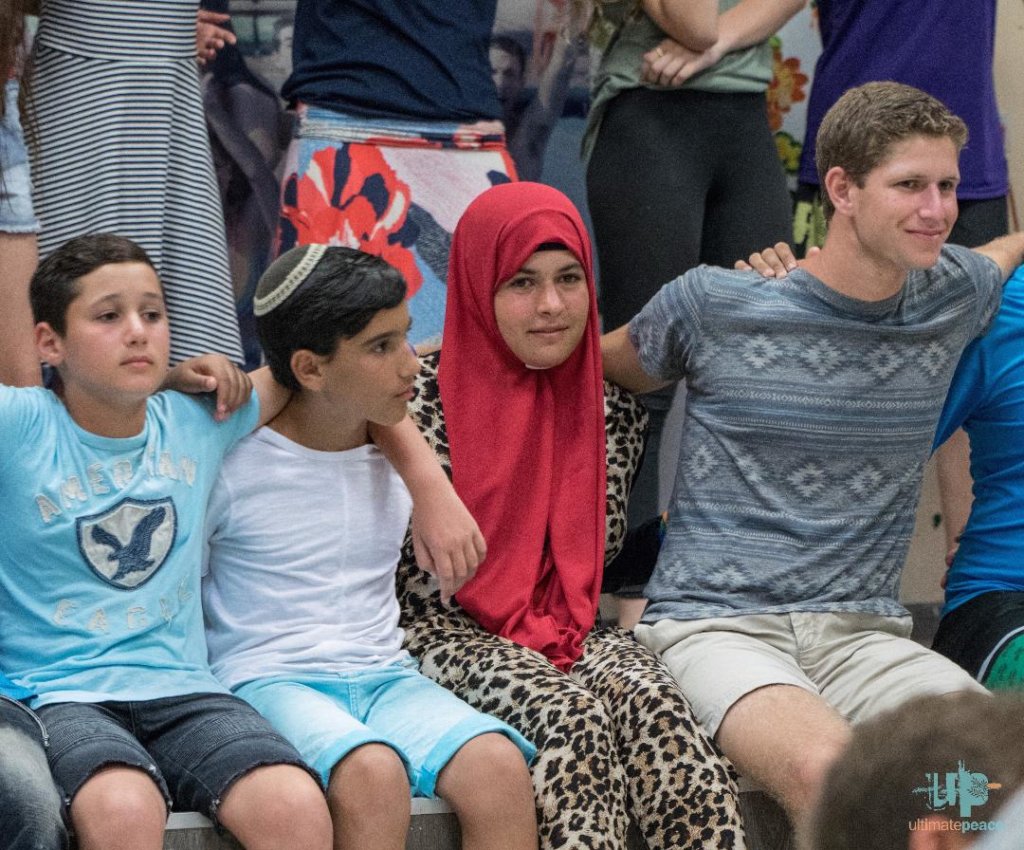 This summer was a busy one at Camp UP, our "Oasis of Peace" that takes place every summer in Ashkelon. This summer featured two intensive back-to-back camp sessions. Training Camp hosted youth with deeper experience in the year-round UP programs. It was calm, intimate, and wonderful; our Leaders in Training participated as campers and added a dimension to camp that brought the best out of campers and staff alike.
Summer camp came next, and could not have been more different. Because of high numbers, this camp session is broken down by age into two large separate camps. With over two hundred youth from Muslim, Jewish, and Christian communities, every day was full of excitement and intensity in our 24/7 action-packed overnight camp. Throw in a geographically diverse group of coaches from Poland, Germany, Canada, Spain, Australia, Russia, the US, Israel, Palestine, and Singapore, and you have one dynamic global community!
Unfortunately, Summer camp finished with drama as tensions escalated between Hamas and the IDF at the Gaza border. Only 8 miles away, there were attacks going both ways and explosions through out the day were heard. Fortunately, no rockets landed close to our camp, but a siren (our first ever at camp) caused the entire community to take shelter. Though very upsetting, the outbreak further reminded us of our purpose We observed campers were drawn even closer together by the threat to their collective safety. They comforted each other. In essence, the conflict was reframed for all to see. Not between countries or religions or even peoples, this conflict was between war and peace, violence and nonviolence, anger and understanding.
Witness the photo, taken just moments after the sirens rang throughout the area. Back in the dining room, campers joined arms and broke into a community song whose words shook the building: Peace will come to us, and to everyone. Salaam, on us, and on all the world. Where else does this happen?