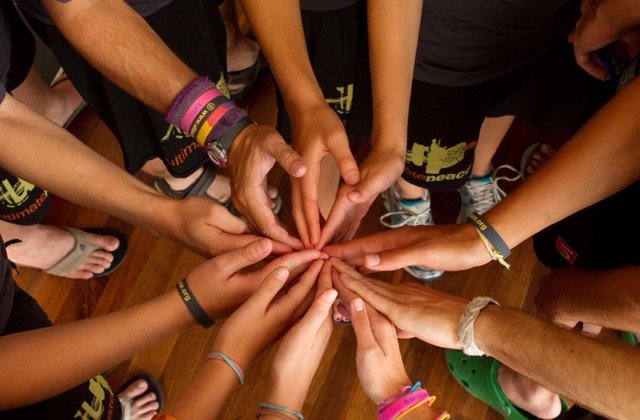 There's lots excitement brewing for Camp 2018, as this year we will have two camps, which we have not done since moving to our current location in Ashkelon. At the beginning of July we will have a "Training Camp", which is designed for more experienced players. This will be followed by a "Summer Camp", which will be similar to past camps. Lots of work to do as we increase our camp population by about a third.
But as we get ready for this year's camps we are always mindful of external events that can influence our organization. Below are words that David Barkan, Ultimate Peace's Executive Director, sent to the organization to reflect on the current situation in the Middle East.
"Such horrible violence and tragic fatalities on the Gaza border. So hard to believe, to comprehend, that so many people are warring, fighting and dying like this in 2018. These are hard days to be peace-builders when so much seems out of our control. It's during these terrible times that hope seems too easy to lose, because war appears so inevitable.
But human beings are inherently good, and war is not the preference of most. On all sides of this and every conflict, many people are mad. And afraid. But few are bad. Every person deserves to live a healthy, safe and secure life. It's what every human being wants and should have. Waging peace is the answer, not war.
Today we ask questions like: "How can THEY do these horrible things?" or "What do THEY think they are accomplishing?"
How about a different question: Why? Why are WE so afraid of one another? Why is it so hard for US understand one another? Why do WE act as if other people's lives matter less than our own?
Ultimate Peace has always been about understanding. During these times it is excruciatingly hard to do that, but what's the alternative? Exactly what we are seeing today - anger, death, mourning, hatred, fear. It is not the world we want for each other, or for our children. Our hearts go out to all those suffering from these tragedies. We need to keep working on the things we can control and work closely, together. It's a long road."
As always, thanks for your continued support of Ultimate Peace.