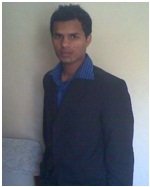 Udayan Ghar Programme
Udayan Ghars are based on the belief that a loving family and home is the rightful privilege of every child. This belief took shape in 1996 in the form of L.I.F.E: Living in Family Environment, when the first Udayan Ghar was set up. These homes are located in busy, middle class neighborhoods, so children can re-integrate themselves into society. Our children are receiving quality education in some of the best educational institutions. Since inception Udayan Ghars have nurtured over 431 children with love and protection in 13 Homes across Delhi, NCR, Kurukshetra and Jaipur. Presently, there are 186 children across all homes. Every moment these little kids make us feel like proud parents.
Success Story of this quarter
Ram (Name Changed)
At a tender age of 7 years, Ram was part of a child trafficking racket in Bihar which ultimately got him to the capital city of India, Delhi. But, unlike many others, Ram was lucky; as he managed to escape and was rehabilitated for long term support and well-being at Udayan Care. Today, Ram is a 23 year old, young and confident engineer who is placed with a big Multi National Company in New Delhi itself.
Workshops during this Quarter
This quarter we had conducted workshop with children and caregivers on various subject/ topics such as Personal Hygiene, Child Sexual Abuse, Exam Anxiety, Transfer of a child, Child Protection Policy, Protection of children against sexual offence (POCSO) along with the Life skill workshops.
On the 6th of January 2015, three new trainee care staff from the Sant Nagar, Mayur Vihar and Gurgaon Udayan Ghars attended a compulsory workshop on the Child Protection Policy of Udayan Care. The workshop was held at the Udayan Care Head Office by the Assistant Manager, Udayan Ghar Programme. Another workshop on the POSCO was organized on 6th of January, 2015 was conducted by Mr. Rahul Raja Sharma and Mr. Nikhil Cliford David. This was to sensitize the staff towards the suffering faced by children who are too young to handle their situations.
A workshop about Exam Anxiety was conducted on the 10th of January, 2015 by Ms. Aakanksha Tiwari and Mr. Ramiz Khan Sherwani.The workshop focused on the symptoms of anxiety related to exams and how to tame it. During this session, some of the strategies were recommended to reduce stress. They learned a great deal from the workshop on controlling and facing anxiety; this will allow them to tackle their academic problems and do better than ever before.
On January 19, 2015 Meenakshi the coordinator of Kurukshetra home for girls conducted a workshop at home on the topic Child Sexual Abuse in order to make them able to deal with child abuse issues & its prevention at home. On the 23rd of January 2015, a workshop on the Importance of Personal Hygiene was conducted by Ramiz Khan Sherwani. It was aimed to the group of children from ages 7 to 17.The importance of hygiene was explained both at a macro and micro level, relating to communities, groups and individuals.An important workshop on the Transfer of children and the role of the caregiversduring transfer was conducted by Ms. Ira Tomar, the coordinator of the Ghaziabad home. The workshop took place on the 22nd of January, specifically for the caregivers in the case of transferring a child to another home. The caregiver also decided that they will be more careful and responsible from the next time and will try to handle trivial problems on their own.
On 20th February 2015 Lalit, coordinator of Mayur Vihar Home conducted a workshop with the children on topic of the disease most prevalent these days "SWINE FLU (H1N1) virus". In this workshop it was observed that children knew about the disease however weren't aware about the causes, symptoms, prevention and treatments. On 8th Feb 2015 Volunteers, Enactus Sri Ram College of Commerce conducted a workshop on Health & Hygiene with the children at Mayur Vihar Home under the guidance of the coordinator Mr Lalit. Similarly, Dr Deepak Gupta (child and adolescent psychiatrist) along with the team decided to conduct a workshop on 19th February 2015 on the topic "Listening Skills" with the Caregivers/ Care takers dealing with children at homes. A workshop was conducted on 23rd Feb 2015 in which all the four committees Health, Aftercare, Education, Alumni presented the review of 2014-15 and way forward among all participants.
Similarly on 19th March, 2015 Mr. Rahul Raja Sharma (Asst. Manager) conducted a workshop with the caregivers on the topic Caregiving 2014-15 which was to reflect upon all the workshops conducted during 2014 and way forward. On 27th March, 2015 Dr Deepak Gupta (Child & Adolescents Psychiatrists) took a session with the Mentor Parents and Coordinators on the Mental Health Programme 2014-15 & way forward.
Other Recreational activities were organized in collaboration with Corporates (CSR), who is our direct/ indirect stakeholders Such as our children of the Udayan Care Mehrauli Homes were invited to visit Genpact (MNC) at Gurgaon. This was a part of the company's CSR responsibilities to the society, and they used the opportunity to interact with children and sensitize the society about children such as those staying in the Udayan Care Ghars.
Sports Day Celebration
During this quarter Children also celebrated Republic Day of India at their respective home hosting the National Flag and performing in cultural. Like every year, on 29th March 2015, 9th Adidas sports day was organized for our little children. This event is organized by Udayan Care in partnership of Adidas group. During this event various sports activity, performances, and innovative races, games are conducted for our children. Mr. Dave Thomas, Managing Director – Adidas, India was invited as the chief guest along with our special Guest of Honor star cricket player Mr. K.L. Rahul. Children and the entire team had great fun and fulfillment throughout the event.
***********
********
********
********
********
********
********