The Flagship Programme of Udayan Care : Udayan Ghars_Sunshine Home for Children
Based on the belief that a loving home and family is the right of every child, Udayan Ghars, long term residential homes, nurture children, who are orphaned or abandoned in a simulated family environment through a strategy called L.I.F.E – Living In Family Environment. There are single and multi unit Udayan Ghars, wherein 12 children (6-18 years), constitute a unit to give individual attention to each child. This 'Group Foster Care' model ensures children love and care by a group of Mentor Parents – 40socially committed individuals (volunteers), who groom these children with a team of social workers, care givers and supervisors. Udayan Ghars are located in middle class neighborhoods to help children reintegrate with mainstream society. Children receive quality education in some of the best schools. Once they reach the age of 18 years, they move into our Aftercare facilities and continue higher education or vocational training. Since inception in 1996, Udayan Ghars have nurtured 291 children. Presently, 187 children and young adults live at our 13 Udayan Ghars and 2 Aftercare facilities, across Delhi & NCR, Kurukshetra and Jaipur. With a vision to reach out to more children, more homes are in the offering.
SIMMI-Our SUCCESS STORY of last quarter:
Neelam, along with her four sisters, was abandoned by her father after her mother expired and was handed over to Hope organization and further came to Udayan Care on June 2nd, 2004.
She very well cleared her class XII from Pragyan School with 66% marks. She is a girl with brilliant extracurricular skill such as debate and singing, rangoli making. She joined BCA( Bachelor's in Computer Application) course in Global Institute of Information and Technology Greater Noida. In her Final semester (VI) she scored 80% occupying 2nd position in the institute.
With the outstanding and dedicated efforts, Neelam landed at WIPRO, a leading IT Corporate with 14000/-p. m salary through college placement. Now she has decided to lead her life independently. Today she is a confident empowered and successful lady.
WORKSHOPS WITH MENTORS, CAREGIVERS & CHILDREN to address various aspects of the overall personality development :
1. Workshop with caregivers:
- Cookery workshop on July 27th, 2013 by Social Potpourri
- Workshop on Effective Communication & Motivation, held on August 10th, 2013 by Mr. Amar, SOIL Volunteer
- Dealing with Anxiety, held on August 10th, 2013 by Dr. Deepak Gupta (Child & Adolescent Psychiatrist)
- Common Sense Parenting, an ongoing training started from July, held by Dr. Shilpa Gupta (Certified trainer on Parenting)
- Challenges & Dilemma's dealing with children in foster care, Sept 12th, 2013 by Dr. Deepak Gupta (Child & Adolescent Psychiatrist)
- Fire prevention Training & techniques, Sep 12th, 2013 by Mr. Ankur from Classic Fire Protection
2. Workshop with Mentors:
- Motivating the Caregivers, held on July 11th, 2013 by Dr. Deepak Gupta (Child & Adolescent Psychiatrist)
3. Workshops with Children:
- Career Counseling, held on July 13th, 2013 by Social Potpourri
- Workshop on Disaster Management Strategies at Home, Sept 15th, 2013 by Govt. of National Capital Territory of Delhi, District Disaster Management Authority (South Delhi)
4. Workshops with Coordinators:
- Workshop on Child protection Policy, Sept 3rd 2013 by Ms. Antra (Sr. Manager, Ghar Programme)
- Workshop on POCSO Act 2012, Sept 10th, 2013 by International Volunteer (Constance)
- Workshop on Effective Study Environment at Ghars, Sep 17th, 2013 by Alison (International Volunteer)
OTHER ACTIVITIES: (in collaboration with Corporate, being a part of CSR Events)
Foundation Day Celebration with STC Travels (CSR Event)
The foundation day celebration with STIC travels was held on 14th September 2013, at 35 Khanna farm, Silver Oak, Ghitorni. The event started at 3:30 pm and ended at 8:30pm. It was a four hour event.
The company well known for their hospitality served the Udayan Boys N Girls with lots of love and joy. Twenty six Udayan Care Ghar children (home 3, 5 and 12) participated in the event. Two Udayan Care staff members (Mr. Uma Shankar, Supervisor and Mr. Ravi, Coordinator) facilitated the children. The venue was beautifully decorated as per the children's needs and interests. Various other activities were arranged and planned for the children. The children actively participated in the games or activities like balloon and the bouncy jungle and put the ball in hole, hammering the ball, electric passage and the Art attack section. These games and activities acted as the stress buster. The children enjoyed themselves and had a nice time.
The food provided to the children was delicious which cannot be compared with taste of any place. Different stalls were put up for different cuisines (Continental, South Indian and North Indian). In other words, the food which was provided was pizza, chat, aloo chat, pakoras of different flavor and varieties, dosas, fruit kabaab, stuffed fried vegetables, the cold drinks and different kinds of beverages. Children enjoyed only the food but the refreshing drinks as well.
The children were introduced to the stage. They were gifted goodies like a pen, a bag and a tiffin set. All this made the children happy. The children showed their skill of talking and discipline they learn in Udayan Care. After all the activities It was a lovely treat for the children as well as the staff members.
As a social worker it was a good day for me as I made new friends from Mehrauli home and new sisters too. They wanted to award the children who took part in their Art Attack but due to lack of time we had to leave. They promised the kids to send their Painting Gifts to the Head Office.
2. HUDCO painting Competition (CSR Event)
A painting competition was held on 8th September 2013, at 272, Asiad Games village from 11am to 3 pm. Udayan Ghar (Mayur Vihar 1&2, Sant Nagar 1 & 2, Noida BOY's, Mehrauli) children (eleven) participated in the competition. The theme was Urban Mobility. Various other NGOs such as Salam Balak Trust, Don Dosco, Butterfiles, etc also participated in the competition. Overall there were 100+ children who participated in the event. This completion helped the students to build competitive skills. This competition not only provided children a platform to show their talent but it also enhanced their artistic skills. The children enjoyed the event. HUDCO has taken care of the transportation. The transportation was well organized.
As a result three of our kids won prizes the list is as follows:
- Madhur, 11yrs – 1st Prize, Jr. Group, Mayur Vihar 2
- Santosh, 13 yrs – 1st Prize, Sr. Group, Mayur Vihar 8
- Sandeep, 14 yrs – 3rd Priza, Sr. Group, Noida Home 6
Please visit our website: ww.udayancare.org and please write to us at fundraising@udayancare.org for on any suggestion for other developmental workshop we can organise for our chilren and carestaff.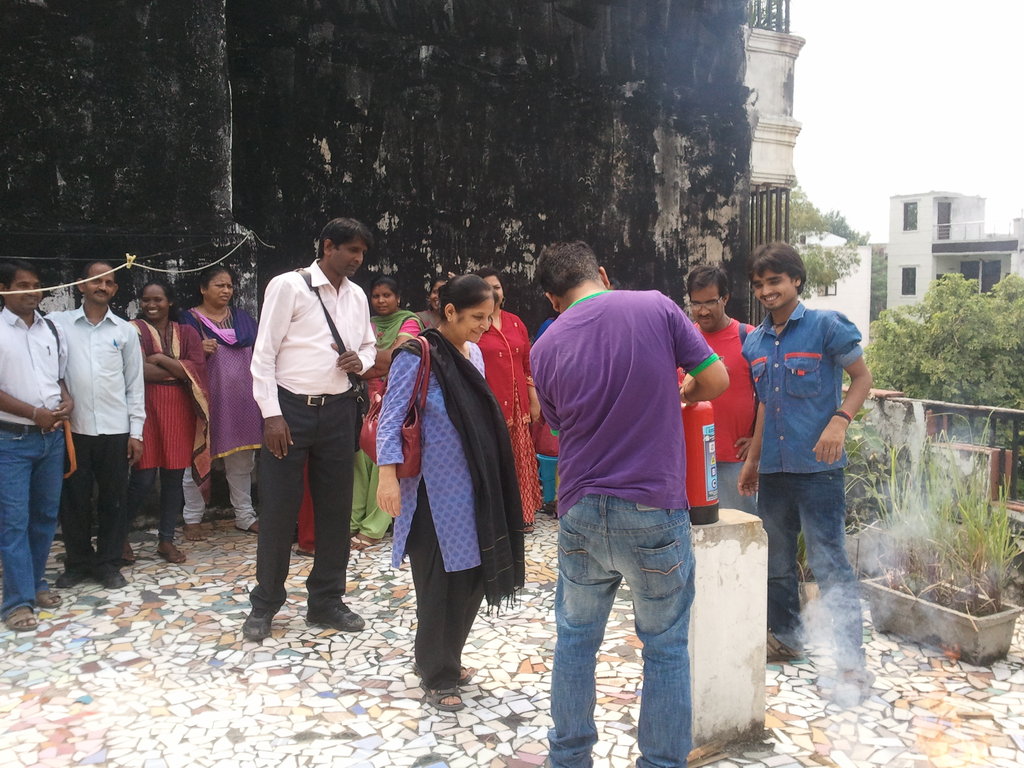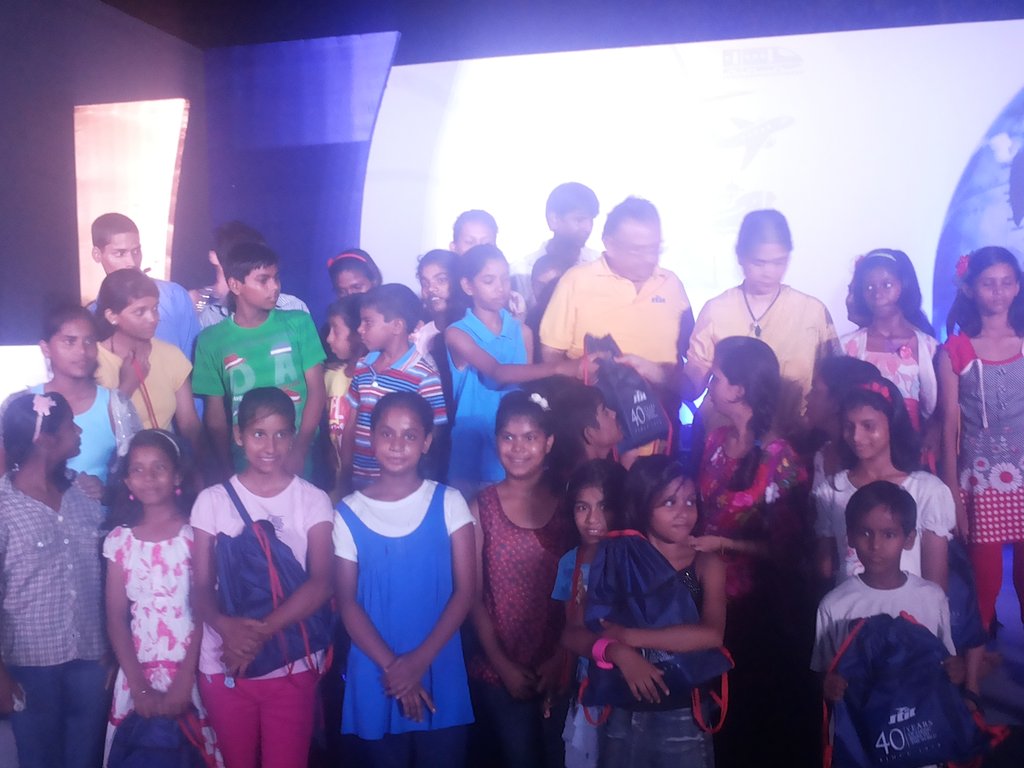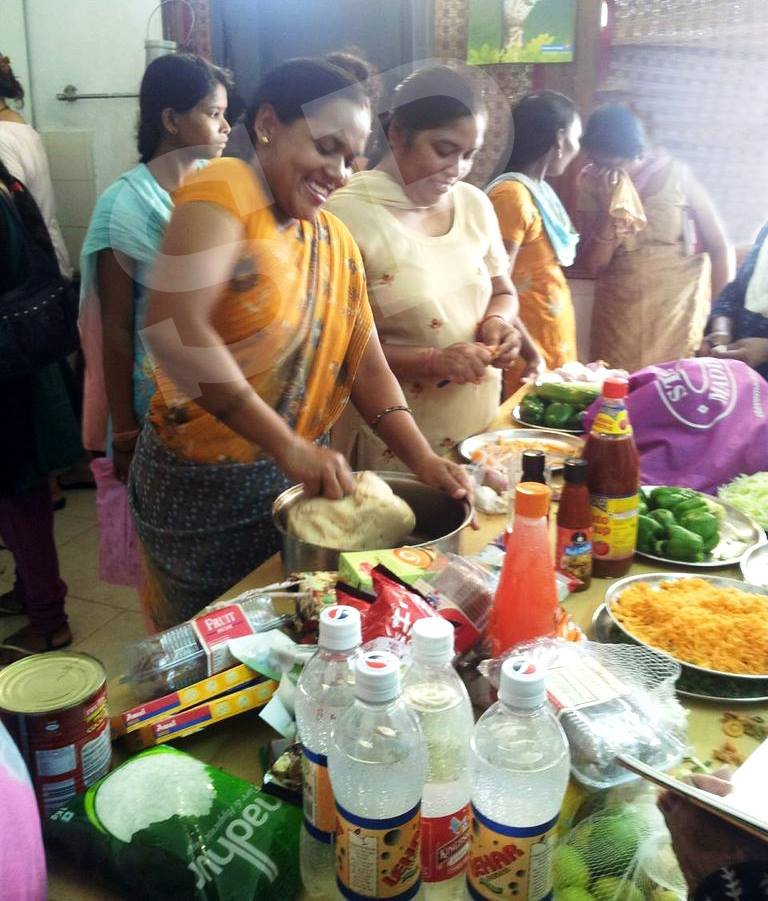 Links: