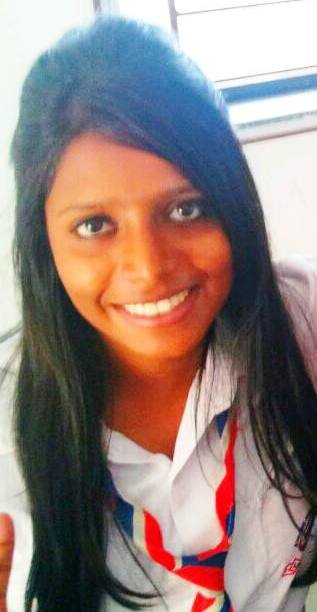 Udayan Ghar report for Global Giving-Update of last quarters
SUCCESS STORY OF SIMMI:
Simmi Udayan, 18 years old girl who has been nurtured at Udayan Care from past 9 years is a confident, diligent and intelligent girl. She has become very ambitious & focused with due course of time & has set high standards for herself and works hard to achieve them. She wants to become a psychologist in her future.
She scored 86% in her XII board from CSKM School, Delhi. Recently, she has completed her internship under Dr. Jitendra Nagpal, renowned psychiatrist. She had been shortlisted in three various reputed Universities to pursue her Graduation in Psychology from namely Ambedkar University, IP University & Punjab University. Eventually she got registered in Punjab University who has also proposed her Scholarship to pursue her graduation completely in her interested field i.e. Psychology. Simmi also wish to become a Social Worker to be able to serve back to the society.
WORKSHOPS WITH MENTORS & CAREGIVERS:
1. Workshop with caregivers on POCSO ACT (June 26, 2013)
This session was conducted by Mr. Lalit Kumar, Coordinator, Mayur Vihar Homes for caregivers who directly deal with the children at Udayan Ghars. It was conducted to enhance the knowledge about the various provisions in the POCSO Act, 2012. Under this act, government has been tried to set up the standards of international child protection rights against all types of sexual abuses like sexual harassment, penetrative or non penetrative sexual abuse and pornography. The act has defines child as a person below the age of 18 year old. This act was passed by the Parliament in May 2013 and was enforced on November 14th, 2013 which clearly defines the offences it covers, punishments given, procedure and provisions undertaken.
With the help of this workshop the participants gained a wider prospect about the ACT named as POCSO, 2012 they also shared their professional experience & challenges while dealing with children who underwent some form of abuse, gained sensitivity towards the sexual harassed or assaulted children in terms of their distorted/ hampered psychosocial well being, Steps to be undertaken to deal with the various types of abuses taking place with children and ways to avoid them
The caregivers understood the relevance of this act, especially in any kind of institutionalized setting such as Udayan Care and how are they also an integral component under this act. This workshop also enhanced the understanding of the roles, responsibilities & significance of caregivers at Institutionalized setting, Udayan Care.
2. Workshop with Mentor on "Motivating the Caregiver" ( July 11, 2013)
This Workshop was conducted with the mentors and the coordinators of each home (except Jaipur & Kurukshetra). The purpose of this workshop was to motivate the caregivers. This workshop also enhanced the awareness of the participants about the various challenges they face while dealing with the caregivers & tried analyzing the issues the caregivers are facing giving it a 360 degree approach.
Thereby giving a 3D picture about the entire scenario so as to able to Motivate the Care Givers in a Scientific manner.
This gave a better clarity about various challenges faced by both caregivers and mentors, Enhancement of knowledge about how various other NGOS deal with such challenges while dealing with their care staff with similar objective (children as their beneficiaries)
The participant got a different angle to analyze and deal with various challenges in dealing with the caregivers, facilitated the participants to reflect upon their personal and professional issues and ways to deal with in. Thereby provided approaches & Ways to motivate the caregivers
3. CERVICAL CANCER CAMP (JULY 3, 2013)
A camp was conducted by Inner Wheel Club, Delhi North (facilitated by Ms. Madhu the Mentor Mother) at Sant Parmanant Hospital, Civil Lines on July 3rd, 2013. A brief presentation was made by the President of the Club on Cervical Cancer after which the vaccination procedure started. The vaccination process started with Udayan Children followed by the children from other NGOs & places. There were in total 30 girls from Udayan Care (Ghar programme) from Mehrauli 2, Greater Noida & Noida homes between the age group of 12 – 21 who received the vaccination. This vaccination was provided free of cost with a minimal administrative cost of Rs. 300/- per child. After the vaccination the children were served snacks (biscuits, glucose, and juice).