Udayan Ghar-Sunshine Homes for erstwhile orphaned and abondoned children
Appalled by the stark reality of 31 million orphans in India and shocked by the condition of institutions housing them, a few like- minded individuals got together to take serious action. This obsession was the seed which sprouted as Udayan Care, – which was registered in 1994, as a Public Charitable Trust.
Based on the belief that a loving family and home is the rightful privilege of every child, Udayan Care set up its first Udayan Ghar (Home) in 1996 on the model of LIFE: Living in Family Environment. This model enables erstwhile orphaned and abandoned children in Udayan Ghars to grow in a loving family environment. In these homes, the children are loved and cared for by a group of Mentor Parents-socially committed individuals (volunteers) who groom the children with a team of social workers, and resident care givers.
Since inception Udayan Ghars have nurtured over 270 children with love and protection in 12 Homes across 4 states of India. Presently, there are 185 children across all homes.
Our Success story of last quarter
In one such Udayan Ghar for boys, came a timid 9 year old boy Prakash in 2005. He had come to Delhi with his widowed mother to earn a livelihood. However, after his mothers' death, the little boy was left at the mercy of his ill-treating tenant.
Despite having faced a series of separations and difficulties at a young age, this boy stands out an exemplar for all those who wish to move forward from their past & carve out their own future by their absolute perseverance & hard work.
With consistent love and support from his mentors and caregivers at this Udayan Ghar, he soon settled in his new safe and comfortable home; learning new concepts every week, at first at home and then quickly adapting to the English medium education at a St. P.B.N. Public School.
The boy has been staying in Udayan Care for over 8 years now. Throughout, the boy has continued to outshine others in academics. Currently in class XII, he is studying Science, and aims at pursuing Mechanical Engineering from Delhi. Though extremely keen on Engineering, the boy has however applied for SCRA i.e. Special Class Railway Apprenticeship. He also views National Defence Academy (NDA) as another option.
Apart from studying, his other interests include playing Volleyball for his school's team, carom at home and also helping in the kitchen. Also, being a genius at Mathematics, he loves to tutor the younger boys at home, clearing their concepts and queries.
Seeing the boy's steadfast resolve to excel in his Class XII Boards and later in all the entrance examinations, making it to the best Engineering Institute in Delhi; we at Udayan Care naturally want to provide the best of everything to him and all other children. And we are sure that with little help from us, and a lot of his sheer hard work and determination, they are bound to reach the skies!
Prakash means:" A bright light which illuminates everything around you". It is only support from YOU people which made Prakash shine brighter in life. Thank YOU!
Capacity Buidling Workshops for children
Besides providing quality education to our children in some of the best educational institutions, Udayan Care also lays much emphasis on a strong and effective

Mental Health Programme

for their overall well being.

The children attended workshops on

Gender and Sexuality; Dealing with fears using the Butterfly Pat therapy; safe use of Electricity and Conservation; Career Guidance and Animation

.

For care providers, primarily workshops on

Competency Training & Affect Modulation; Nutrition and Cost-effective cooking; Counseling; and working with defiant children

were organized.
Recreation and excursions for children
Besides ongoing Tennis, Dance and Taekwondo classes, festivals, carnivals and corporate engagement programmes kept the children on their toes. While children celebrated Diwali, the festival of light with crackers and sweets; Christmas brought them plum cakes and presents from the Santa!
To add to this, were certain Corporates like DLF Pramerica, Eli Lily and Co., Baxter, Whirlpool, CSC and Headstrong who organized carnivals, planned outings for children or simply played with the children in the warm winter sun. Mentors and Volunteers also left no stone unturned in making the child's vacations a memorable time, packed with excursions, picnics and musical and theatre performance.
Conclusion for the last quarter
All in all, this quarter was a fun-filled one for children across all Udayan Homes, as they ushered in the New Year with dance parties, celebrations and of course resolutions!
Since the current situation of orphan and abandoned children in India continues to be bleak, Udayan Care aims to reach out to more children in need of care and protection. With our Vision To Regenerate the Rhythm of Life of the Disadvantaged, Udayan Care seeks to engage socially committed individuals in bringing about a world in which each disadvantaged child enjoys a supportive family environment, opportunities for self-development and higher education, the dignity of self-reliance, and the ability and desire to give back to society.
Please write to us at: fundraising@udayancare.org for feedback about our report and programme.
For more please log on to our website:http://www.udayancare.org/
Please click the link below to read our Annual Report 2011-12:
http://www.udayancare.org/upload/files/udayan%20annual%20report%202011-2012.pdf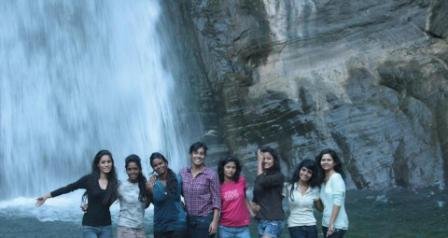 Links: