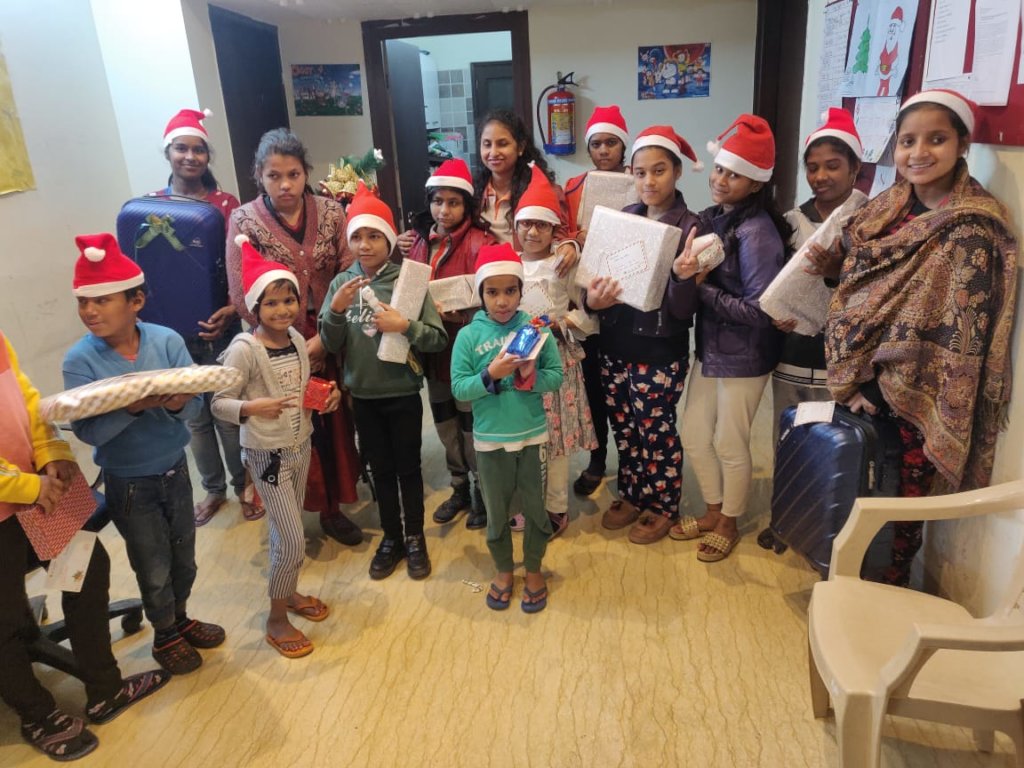 Hello Everyone,
Love & greetings from the children at Sunshine Homes!
I am Badal, a progeny of Udayan Ghar Programme and at present, an aftercare young adult, being supported through Udayan Care's Aftercare Programme. I deem it as a great opportunity to connect with you all and take you through my journey so far. But before I start telling my story, I would like to share about the fun, excitement and learning that we have had in the last three months. Let's have a glimpse at the activities and events happened -
Master Chef-Udayan Care (Inter Udayan Ghar Cookery Competition)
Swad Wahi par Pyaz Nahi!
An onion a day, means you are rich without say!
Be proud to be a part of the nation whose little everyday household item has the ability to compete against the currency rate at global level. Well you guessed it right, it's a satire on rising onion price.
So, to beat the sensational price hike of this little, multi layered, everyday household item, onion that has left the country in tears, our Udayan Ghar team planned a competition across Udayan Ghars to see if the same nutritious & delicious recipes can still be cooked without using onion and most importantly liked by children. The cookery competition spanned over two phases where our caregivers from different ghars got the cooked recipes such as, Matar paneer, Mix vegetable, macroni, cutlet, baigan ka bharta etc., to taste by children and the programme officials. The top three winners were awarded with a chef's cap and a certificate.
Christmas Celebration
Christmas celebration, at Udayan Ghars, every year brings along a wave of happiness, fun and tingling excitement among children and staff. Twinkling lights, merry carols, music, cake and eats and, the mysterious santa handing over gifts were all there to set the Christmas mood right. Various corporates and our donors joined us in the Christmas celebrations, which added to the joy of the festival. Genpact, Barclays Bank, Ongraph Technologies, Showtime Events, Multiplier, Paint Our World and Krishumi Pvt Ltd visited our children to multiply the joy of the festival. They shared Christmas goodies with us all and spent time playing games that left everyone smiling.
Global Family Day Celebration
Family is always formed by blood, they say. But it's the attachment, emotions and love which bind us together as a family. The bond shared by the family members show that they stand united in every circumstance and support each other in their growth and development. Every year, January 1st is observed as Global Family Day and we at Udayan Care celebrated it too giving giving each one of us, especially the little ones in the ghars, the idea about the day and its significance and revisiting the family values that are inculcated in the members. Blessed to have a huge, extended family at Udayan Care, the celebrations went on for a week.
Colors of India, adidas-Udayan Care Winter Carnival, 2020
Set with the theme, Colors of India, the winter carnival for this year was held on 4th January 2020 in partnership with adidas at Jagshanti Udayan Ghar, Greater Noida where more than 180 children, aftercare young adults, half a hundred care staff and programme officials across 15 Udayan Ghars and, nearly 50 other guests came along to get exposed to diverse cultures, traditions and values that exist within our country which is yet united. The event showcased regional dance forms including Bhangra, Lavni, Bharatanatyam, Rauf etc. performed by children. This was followed by a ramp show where children walked wearing popular traditional dresses from the states of Assam, Manipur, Uttar Pradesh, Gujarat, Maharashtra etc. The eatery stalls and, fun games and activities were organized surrounding the theme which included pottery, puppetry, candy floss, hoopla and many more.
Republic Day Celebration
Inculcating the patriotic spirit in the young Udayanites, Republic Day was celebrated across all the Udayan Ghars. Each Udayan Ghar celebrated the glorious day with its own taste where, some sang patriotic songs, participated in quiz and others hoisted flag, made presentation on revolutionaries and shared their stories.
14* Not Out, adidas-Udayan Care Annual Sports Day, 2020
Sports is something which is close to my heart and I get hit by adrenaline rush whenever I get onto the field. On 9th February, 2020 the 14th adidas-Udayan Care Annual Sports Day was celebrated wherein, children and staff across all the 17 Udayan Ghars participated in different fun races and competed against each other with a sporting spirit. The theme, 14* Not Out represented the 14 years long ongoing association and support of adidas extended towards Udayan Care for helping children and youth like me become productive and responsible adults.
This sports day was special for me as I was one of the 14 sports achievers who got the opportunity to carry the torch and get felicitated by Mr. Neelendra, MD adidas India.
As the day furthered, the excitement and energy multiplied seeing the athletes of all ages, all geared up in adidas attire, winning hearts of the crowd by their exuberant performance. The day culminated with prize distribution and a sumptuous lunch having a great variety of eateries.
So, these were some of the activities and events where we all gathered and celebrated as a family.
Now, coming back to my story which goes long back in the year 2005 when I along with my two elder sisters were placed in Udayan Ghar (Sunshine Homes) as my grandmother, due to her old age, financial impediments and physical inabilities, couldn't take care of us for long after the demise of my mother and the father abandoned us due to some untold circumstances.
I was 5 years old when I was brought to Udayan Ghar in Gurugram and like any other child who goes somewhere for the first time, I had no clue about the place and the people whom I was supposed to live with for an uncertain period of time. As I stepped in, all I had was bafflement and eagerness to know about what happens here, what will happen to me, how are people going to talk to me, what people here will think about me?
The initial period was indeed a struggle for me to settle in, so was it for the carers putting their best foot forward to make me feel comfortable. As the time passed by I started adjusting to the ghar environment. The love and care provided by mentor parents and the carers made me feel safe and further helped me adjusting and I started seeing myself as a part of large Udayan Ghar family. Neither my brothers in the ghar family nor my carers judged me for what I was or what I had been through in the past.
I was soon enrolled in a reputed English medium school and remained to be an average performer. To be honest, I had a limited interest in studies however, I did complete my senior secondary school with second division. But what excited me more than studies, since childhood, was sports and I am glad that the carer team was able to recognize this and supported me at every step. I was encouraged by the mentor parents and it was through their support that my interest in sports turned into my passion and I started training for Taekwondo. I was aligned with suitable opportunities which helped this, once 5 year old, timid boy, turn into a taekwondo player with black belt (4th Dan), equivalent to be called as 'Sabum' (instructor) as per International Taekwondo Federation (ITF) standards. So far, I have won a number of medals and awards in different competitions at national and international level. I aspire to become a professional and successful taekwondo player and would love to teach self-defence techniques to people in need.
I consider myself lucky enough to get the required support and follow my dreams but there are many others whose dreams and even needs get overlooked every day.
At last, I express my gratitude to you as without your support this would not have been possible. Hoping to stay connected with you all.
Sincerely indebted,
Badal and the project team at Sunshine Homes