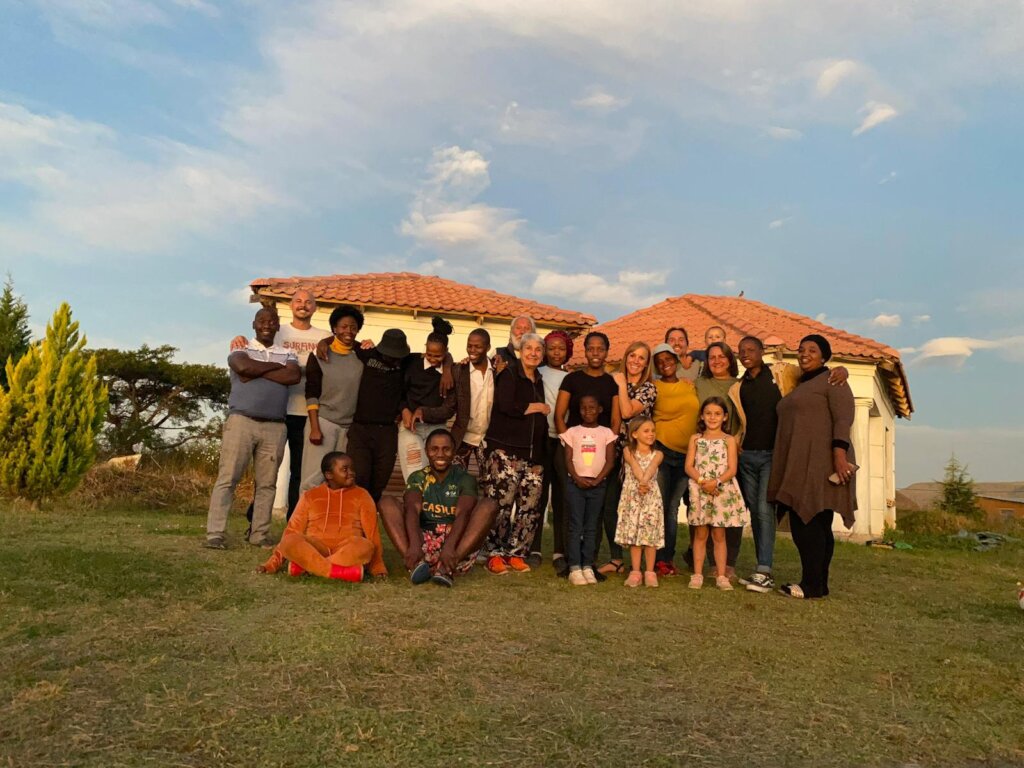 Ubuntu Education Fund puts wheels under the dreams of the young orphans and vulnerable children that grew up at Agathos/Kwethu Children's Village. We are privileged to have donors who support the dreams of these young heroes.
Now here's the joy! Over two decades of raising these children, volunteers would arrive to spend 3 months, 6 months or so, on the hard rock, scrabbly ground village on the side of INjesuthi River and pour their livliness into our daily life. What a gift! The caretakers, we staff were always overjoyed to have the fresh energy, the lively inventiveness and joy of these volunteers that arrived in twon, threes, singles, over a space of two decades. The children never forgot a single one.
One couple , volunteers in 2007-8, decided to make a high light visit to Loskop, KZN, RSA Recently. Oh yes!.
They brought their history, their now-life and two young children. We scrambled to get as many of our young adults together as possible. All of them have benefited from Ubuntu Education Fund, to get themselves to the good jobs and training they dream of.
Oh the stories, the jokes, the sharing of what is going on now. Who are you? what are your dreams? are you getting there? Remember what we did together? '
One young girl relates:" I remember April Fools Day. You guys made us run, do push ups and said there wlll be something in an envelope as a prize...we sweated and pushed. When the envelopes came, there was NOTHING in them...I was so mad! April fools! " The past forgiven, the memory beautiful.
Relationship is what drives success, makes the future bright, brings a personal affirmation. The volunteers are what has helped our kids get to their future.
We welcome all former volunteers to come see the fruit of your input...you will take away a great thrill of enthusiasm and determination, family support of each other...
We thank you for your investment that is reaping returns. Just ask a family member. we can get you in touch.
ubuntup@vox.co.za for connection