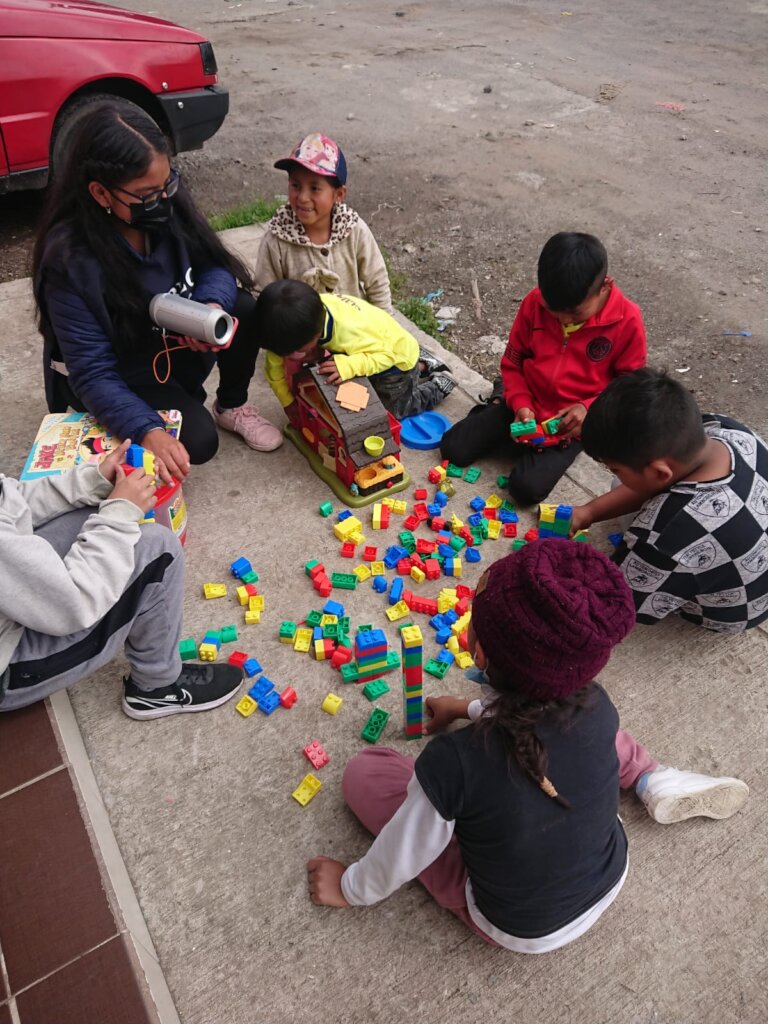 UBECI Report February 2022
This month we provide care in markets where children work with their mothers from 3 in the morning.
This month's main focus: Education
Week 1:
This week's focus was on cognitive ability which was assessed through the identification and description of certain objects. The story to support this week's curriculum is called "Beginning with Joy". (Starting with joy)
In the first week, the children learned and identified shapes, sizes, colors by completing a maze that helps concentration and learning.
Week 2:
This week's focus was recognizing emotions.
The week began first by remembering the story of the past week; "Starting with joy." (Starting with Joy) Later, the little ones explored their imagination and creativity through free drawing.
Older children were also able to explore their imaginations by drawing pictures of their families. Subsequently, the children were taught to recognize emotions in the following places; home, market, and school.
Week 3:
This week's focus was on temporal-spatial notions. This was evaluated through graphs and tables.
The younger children decorated and scratched their shapes. Older children were taught shapes, numbers, and basic arithmetic.
Week 4:
The children performed group games such as telephone, musical hugs, tennent and water competition.
During the last week, education was carried out in the form of games. These games helped the organization assess children's development and social skills.
Little story:
In the third week a 10-year-old boy named Dereck, it is his `first time at UBECI, he was able to interact with the volunteer Griffin, the volunteer came to Ecuador to teach music and all the children from the markets received a different opportunity to have a music class, the children were given the opportunity to play an instrument, all the children learned a song, each child trying to play the same song was difficult, so we gave them the freedom to express themselves with music.
Thanks to all the people like Griffin who help our children, to have a different time of learning and education, to achieve a positive life opportunity for our children.
¡¡ Thank you very much to all the people!!