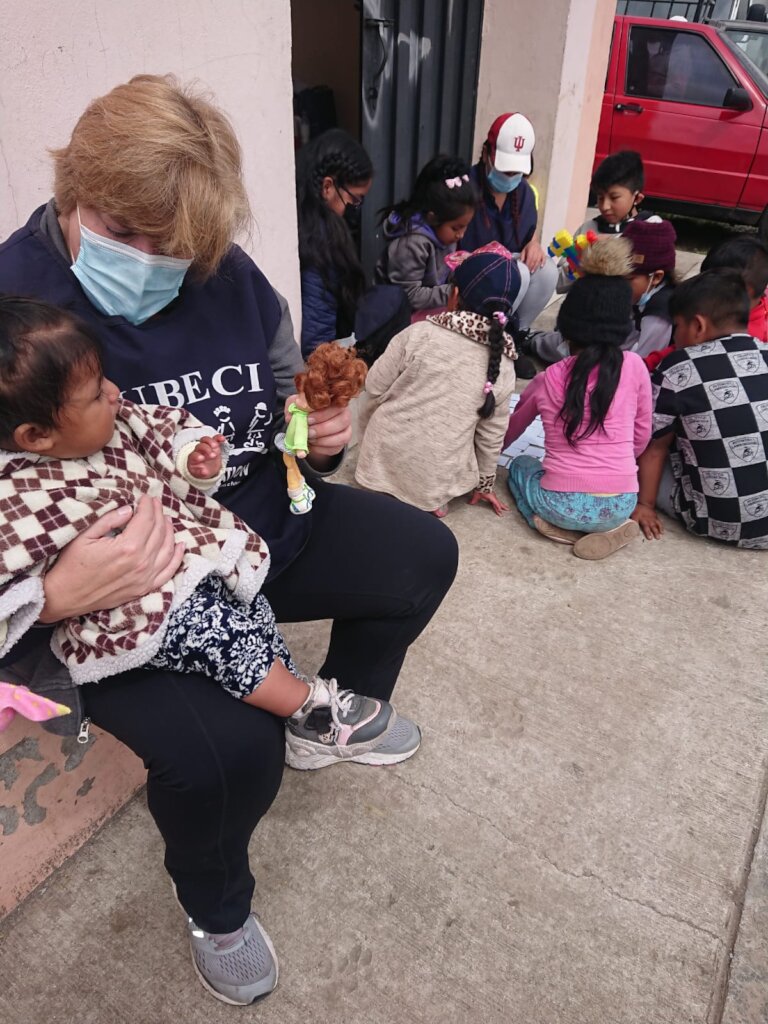 November
Every month, UBECI provides weekly objectives that address several critical areas of concern including educational, emotional and social well-being which are deemed most crucial for developing children. These objectives are addressed through activities that target these key areas and aim to advance the goals and needs of each child. With the end of the month of November, UBECI would like to update supporters, donors and stakeholders on the month's activities, as well as plans for coming months.
The COVID-19 pandemic continues to impact UBECI`s operations. Market operations remain on a four days-per-week basis rather than the standard Monday through Friday schedule and UBECI staff and volunteers continue providing education and support activities at the Las Cuadras, Sangolqui, and Guamani markets on those respective days. Thus, UBECI provided care for over 250 boys and girls in the month of November, and this figure will likely continue to increase with the easing of pandemic restrictions, as further activity throughout the Villa Flora area becomes possible.
For the first week of the month of November focus shifted to playful learning methods to promote listening skills and retention of previous lessons. Activities included story reading with questions about the story, image decoration, and recreation through collage. These were designed to foment the development of memory of the children's past work, critical thinking, and also to aid in verbal communication skills.
Week two shifted toward fine motor skills through practice gripping and using writing tools, and corporal expression through dance. Activities included recalling stories, listening to music and repeating verses, and decorating torn-paper images, as well as drawing based upon types of dance.
The third week was dedicated to the development of cognitive abilities such as problem solving, memory, attention and concentration. Related activities included puzzles, mazes, and painting the given countries.
Finally, week four´s objective was to create a space in which all that the children had learned throughout the month could be synthesized. This was conducted in a playful and fun fashion through art.
UBECI realized the month´s objectives for the development of Quito´s children. Within the social realm, children overcame their fears of verbal expression of their feelings, and UBECI saw visible strengthening of their self-esteem and camaraderie. In the area of leadership, many children voluntarily approached the front of the class to participate in guiding the group. Through playful learning, UBECI aimed to teach early English, adequate knowledge of the countries of the world, musical rhythms, and colors, all in a fun and creative format.
The program empowers children who do not have the resources to continue their school virtually. UBECI is carrying out new activities for this academic objective. The staff prepared everything every Monday.
Links: